Share this page
Step-by-step guide to selling your home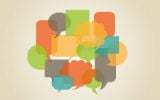 The prospect of selling your home can be daunting – all the more so if you are looking for another property to buy at the same time
Related Guides
Compare Online Estate Agents
You've decided to use an online estate agent. But which one? There are lots out there, all offering different packages. This guide helps you compare online estate agents and find the right agent for you
Compare online estate agents here
Compare online estate agents with our easy to use table that helps you understand what's included in their packages and decide on the right online estate agent for you.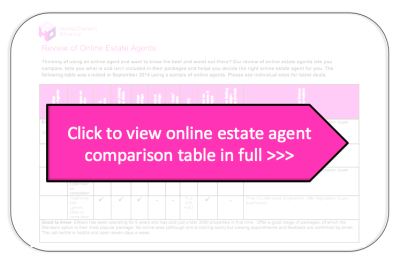 Choosing your package
Unlike high street agents there is a much greater choice in the service you will receive from online agents. Often you will have a long list of optional extras to choose from. So start by deciding what is important to you.
Unable to conduct viewings? Some online agents may be able to do this for you
Cash flow problems? Most agents offer packages that allow you to split the cost
Online agents are also up to date with the latest tech and some offer virtual tours as an addition to their packages
Expect the essentials
Our comparison table gives examples of the services on offer. Whatever agent you decide to go with, make sure your package includes the essentials: floorplans, photos and a listing on Rightmove and Zoopla
Jargon alert!
If you don't understand what you're paying for, then do ask what it means. Most online agents have handy online web chat facilities or are open long hours so give them a call
A classic example is "account management" versus "sales progression". The first often refers to dealing with your listing and organising viewings whereas "sales progression" seems to mean the agent will play a more active and traditional estate agent role of chasing solicitors, contacting other estate agents in your chain and so on. If you don't value that "middle man" function, don't pay extra for it
Don't forget to work out and add on the VAT
For some reason, some estate agents – on the high street and online – don't like to include VAT in their prices. Don't let this trip you up. Ask your agent to give you the price inclusive of VAT so you have the full picture
What about the contract?
For most online agents you are in no contractual agreement. You can advertise through them for as long as you wish or until your property sells. Check this is the case, whether there are any time limits and, if there is a contract, read it or join us and we can look it over for you
Negotiate and save more!
Just because online agents are a cheaper way of selling your house than high street agents, it doesn't mean they aren't still making money along the way. For example, we were struck by the difference in charges for Environmental Performance Certificates (EPCs)
Negotiate the price with your agent. They won't want to lose your business because you want a cheaper Energy Performance Certificate (EPC), and asking could save you money. Or else get quotes today and  organise your own. You can find a local energy assessor to undertake an EPC for as little as £50.  See our guide on EPCs for sellers.
Use our simple EPC form to compare prices – there is usually a cheaper option
Compare online estate agents
Our comparison table aims to give you the important information to help you compare online estate agents. The right agent for you is the one that can deliver against all your criteria at the right price. If you want more tailored advice join us today for only £45 per year.
---
Share this page