Sponsored Post
How much life insurance do I need?
We've asked the life insurance brokers at Reassured to tell us what you need to think about when deciding how much life cover you need.
May 22, 2019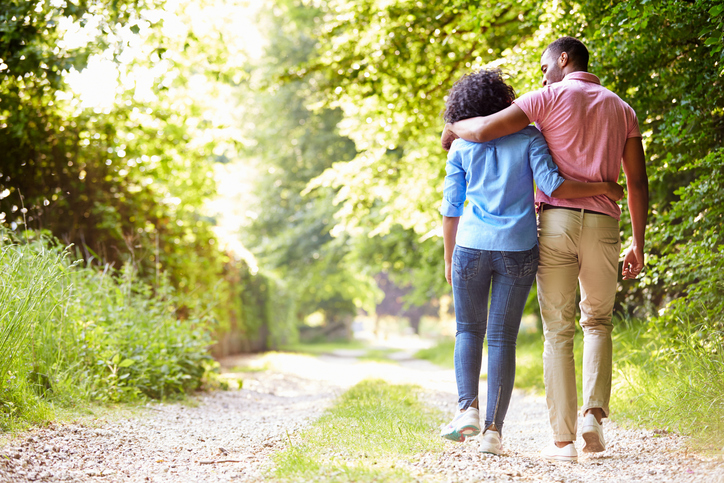 According to the life insurance brokers at Reassured for many of us, the decision to take out life insurance is triggered by a major life event. It might be:
Getting married
Having children
The loss of a loved one
Buying a house
It's usually at these key moments in life that the need for life insurance protection is heightened, particularly when we take on greater responsibility. The costs involved in buying a home for example, or having a child.
According to government figures, the average semi-detached house is worth £231,863. This isn't far off the amount moneycharity.org.uk put on the average cost of raising a child to the age of 21 is £231,713.
How much cover do I need?
After establishing that you need life insurance to protect the financial future of your loved ones, the next question is how much cover do you need?
Needless to say, the more cover you take out, the higher your monthly premium payments.
Key considerations when calculating how much cover you need include:
Size of your mortgage
Number of dependants
Age of your children, (how long until they are independent)
Level of outstanding debt
Whether you have cover through your employer
Do you have savings?
But don't forget to factor in the day-to-day costs of running your home.
Cost of running a home in the UK
These generally consist of many smaller expenses, which combine to form a regular and significant outgoing.
Take a moment to consider all the costs, many of which are essential, that go into running your home.
The average mortgage debt in the UK is £121,687 according to moneycharity.org.uk and the average cost of running a home in the UK is £1,666 (source: telegraph.co.uk).
A large proportion of the £1,666 figure is made up of mortgage repayments or rental costs (£906).
Other outgoings that need to be factored into working out how much life insurance you need include:
Gas bills
Electricity bills
Water bills
Council tax
Maintenance expenses
TV license
Broadband/phone line…
Most of these costs come in each and every month. What's more, as all home owners will know, utility costs are constantly on the increase.
So you may want to factor in a buffer to compensate for the inevitable increase in property expenses.
If you or your partner were no longer around could you meet these costs on your own? If not, in the worst-case scenario this could result in having to move home. This would cause even more upheaval for the family at what is already a very difficult time.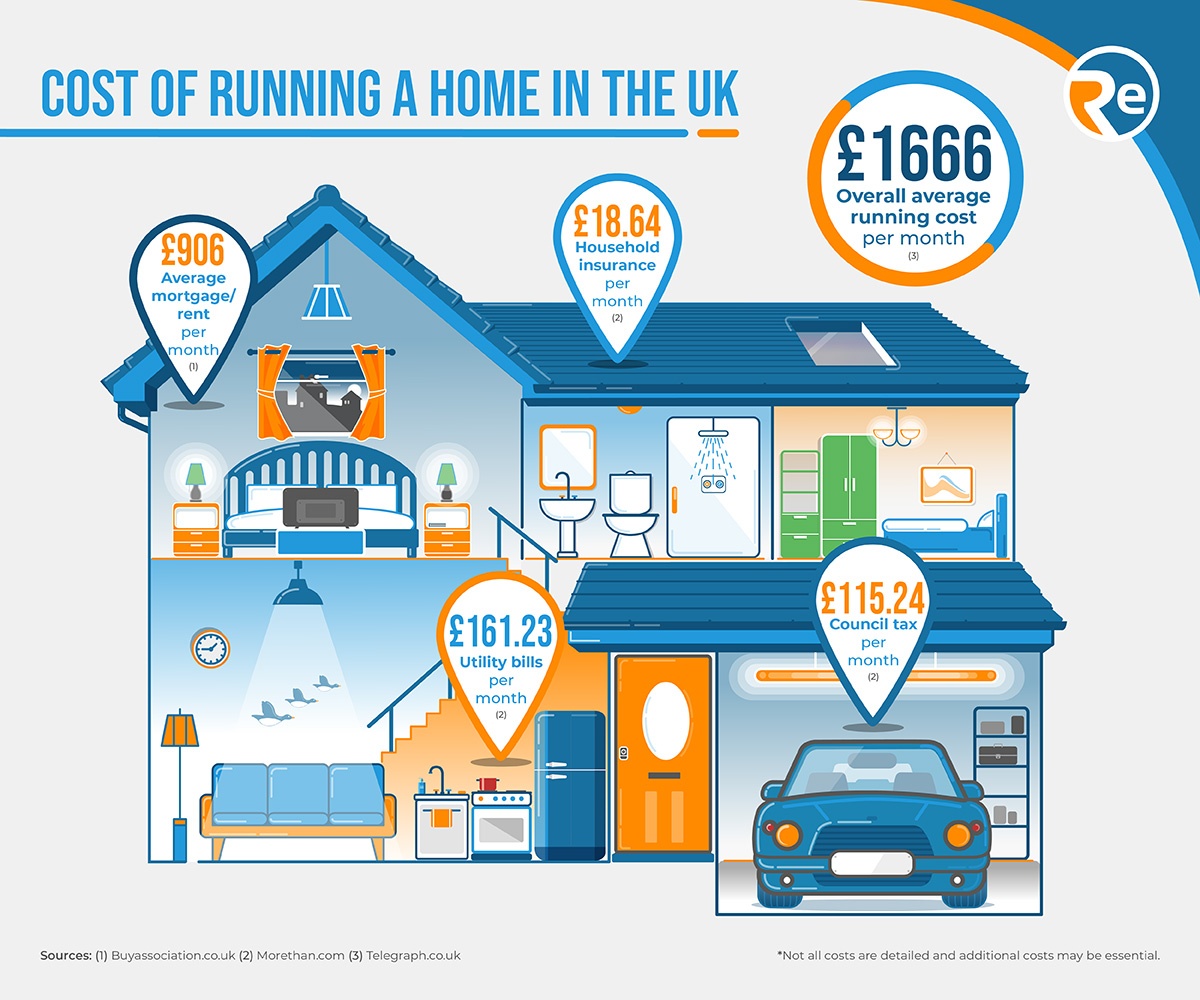 Which policy type to choose?
When it comes to policies there are a few options:
Decreasing term life insurance
This is generally the most cost-effective option, offering the lowest premiums.
It is commonly taken out to cover a repayment mortgage; as the mortgage balance decreases, so does the cover amount.
The term of the policy will usually align with that of the mortgage, covering what is for most of us our biggest ever purchase – our home.
Whilst decreasing term can be a good option, if you have children who depend on you financially, level term cover may be more suitable.
Level term life insurance cover
With level term cover the payout amount (or sum assured) remains fixed throughout the policy.
So, regardless of whether you pass away 1 year or 19 years into the policy term, your loved ones will receive the same fixed amount.
This makes level term well suited to covering an interest-only mortgage, where the capital balance is not repaid.
Because the risk of paying out does not diminish over time, as with decreasing term, the monthly premiums tend to be higher.
Family income benefit insurance
Lastly, there is the option of the less well-known family income benefit insurance.
Instead of paying out a single lump sum, family income benefit (or FIB) provides monthly tax-free payments of a pre-determined amount.
This means your loved ones will not have to manage/invest a large lump sum, which can incur taxes and fees.
The regular monthly payments can make long-term family budgeting easier, although obviously you will not be able to clear the mortgage.
FIB premiums are generally low, because the further into the policy you get, the lower the number of payments that will be made.
It is possible to take out multiple policies too. For example, decreasing term to cover your repayment mortgage and FIB to cover family living costs. Although, this will involve paying two separate premiums.
Joint life insurance cover or 2 single policies?
If you are a joint homeowner with your partner, it may make sense to take out joint life insurance too.
The main benefit of joint life insurance is that the monthly premiums are between 25% – 30% cheaper compared with that of two single policies.
However, there is one significant draw back.
Joint life insurance policies will only ever provide one payout, usually upon the first death.
This then leaves the remaining partner unprotected whilst older, thus incurring higher premiums if they take out a new policy.
In contrast, if you have two single policies you could benefit from two payouts and double the coverage. Although you will have to pay two premiums as opposed to one.
How to secure the right policy at the best price
We know that life insurance is vitally important and even more so if you are a homeowner and/or have children.
But how do you secure the best deal and keep monthly premiums to a minimum?
Answer; compare multiple quotes.
You may be amazed by how much premium costs can differ between different insurers.
Why is this?
Because insurers employ different underwriting processes, the price they quote you can vary significantly.
You could research different insurers online yourself to acquire quotes, however this can be very time consuming.
Alternatively, you could use one of the many comparison websites available, offering convenience. Unfortunately, you may miss out of seeing quotes from certain insurers using this method.
Lastly, you can use an FCA registered broker. The advantage of using a broker is that they can help inform you on the different policies and providers available.
They could also help with the application process and write you policy in trust – saving you time and money.
Whichever method you choose, the main thing is you and your family are protected, whatever the future may hold.
If you have a family who depend on you and own your own home, but don't have life insurance, why not seize the day?
…and do not forget to factor in all those monthly property maintenance expenses that can mount up.
Life cover is available from just 20p-a-day.
Sign up to our

FREE

weekly newsletter

for the latest news, advice and exclusive money saving offers
Let us help you…