Bricks or clicks: which estate agent performs better?
Online or high street estate agents: New data suggests online agents are outperforming most of their industry, but top high street agents still achieve best prices
June 1, 2017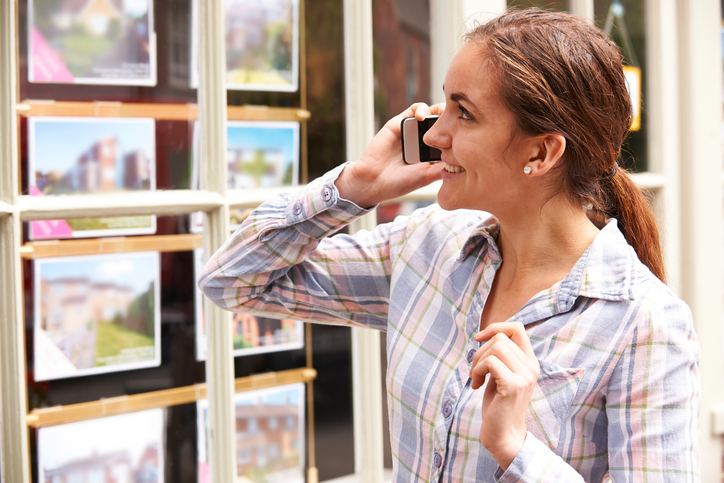 Britain's growing line-up of online estate agents are increasingly out-performing many of their high street peers, according to analysis of the sector using data from our EstateAgent4Me tool.
Online agents on the rise….
Brands such as PurpleBricks, eMoov and YOPA have shaken up the property industry in recent years, and analysis of their performance suggests their success is well-deserved. However, they still lag behind the top tier of high street agents in terms of achieving their asking price and other key criteria such as the time taken to agree a sale.
Over the past six months, Britain's online agents have achieved 95.85% of their original asking price, which compares favourably with the national average of 95.69%. This, coupled with a typical estate agent's commission of 1.3%, means the average home seller would save around £2,500 on the sale of an averagely-priced property by using an online agent.
But don't abandon the high street…. 
However, our analysis also found that the top tier of high street agents still significantly outperform online agents. The top 1,000 high street agents found on EstateAgent4Me exceeded their initial asking price, achieving an average selling price of 100.35% of their value, suggesting that sellers can still maximise their home's potential by selecting the correct, top performing local agent. They also have a far higher success rate, selling 82.42% of homes listed with them compared to 51.98% among the onlines.
The data showed that online agents proved effective in shifting homes quicker than their average high street counterparts. While the average UK home remained on the market for 60 days before a sale being agreed, those listed with online agents were typically sold in just 43 days (40% quicker). However, high street sellers have a higher success rate: 53.49% compared to 51.98% among the
Britain's different online agents all appear to excel in different areas. Market leader PurpleBricks, for example, was found to have a better success rate (61.5%) than almost all of its online competitors and than the national average. However, YOPA was the best performer in terms of achieving asking price (97.07% on average) and the quickest sale (an average of just 29 days).
Paula Higgins, Chief Executive of the HomeOwners Alliance, said:
"The performance of Britain's online agents is impressive, and it is little wonder that they are shaking up the market. However, EstateAgent4Me's data shows that there are still higher-performing high street agents out there, if sellers are prepared to invest the time and effort in finding them. Opting for the agent who offers the lowest rates of commission will rarely pay off.
"Sellers who look carefully at their local market before listing their home for sale will probably still be better off instructing the best high street agent in their area. But for those looking for a quick, easy sale with surprisingly high rewards, online agents are an excellent and rapidly-improving option."
Mark Hayward, Chief Executive, NAEA Propertymark, comments:
"The research from HomeOwners Alliance shows sellers appreciate having access to different options when selling a home and essentially it comes down to personal preference. We live in a digital age, and online estate agents may suit some people's lifestyles. The important thing is choice, as others will always prefer to use a high-street agent as they prefer the face-to-face interaction, so spending time researching the best option is crucial.
"Most people's home is the biggest asset they have; fundamentally sellers want to build a great working relationship with their agent of choice and to trust that are seeking to get the best price on the property and will provide great service."
Sign up to our

FREE

weekly newsletter

for the latest news, advice and exclusive money saving offers
Sign up to our

FREE

weekly newsletter

for the latest news, advice and exclusive money saving offers