Online Estate Agencies: Is the hybrid model the way forward?
Following news that Savills has bought a stake in online company, YOPA, we take a closer look at the increasingly-popular hybrid estate agency model.
June 10, 2016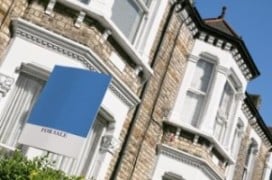 Rise of hybrid agencies
You can sell your home for as little as £500 through an online-only company, so why go with a traditional high street agent that typically charges 1.5%? That's increasingly how people view the process of selling a home.
Online estate agencies are rising in popularity as more people look for cheaper ways to sell their homes. 5% of homes are now sold through online and hybrid estate agencies each year. That's expected to grow to 20% of all sales in 2020.
That figure should make traditional estate agents sit up and take notice. And they are – last week it was announced that Savills has bought a minority stake in the online hybrid estate agency YOPA. Last year, the high-street brand Connells purchased the online company Hatched.
For a company as established as Savills to have invested in a start-up shows that the online sector is being taken seriously. Savills say that it has seen how successful Yopa has become in the "high volume segment of the market" and now it wants some of the action.
The move can be seen as part of a wider trend by established companies partnering with start-up companies for their technology advantages. Jeremy Helsby, group chief executive of Savills, says: "We have been consistently impressed by YOPA, whose technological edge, dedication to transparency and focus on the client at the heart of the sales process all resonate strongly with our core values and the way we do business."
So, is this the beginning of the end of the traditional high street estate agent? Adam Day, of the online estate agency Hatched, thinks not. He says: "It doesn't mean the end of estate agency as we know it though, as there will always be room for good high street agents. Online estate agency is simply a complementary addition to a full service, traditional estate agency that responds to an increasingly (and inevitable) demand for an ever-growing online, tech-savvy and time-poor population."
Paula Higgins, chief executive officer of the HomeOwners Alliance reckons that the future is hybrid agencies. "Everything is moving online and it's only a matter of time before we can buy a home through the internet. However, people still want human interaction and an expert who knows the local area. Hybrids could provide both things."
Online-only companies typically offer a basic package of services while hybrids are closer in type to a traditional agency. They don't have local branches but they offer a fuller range of services such as accompanied viewings.
The traditional agencies may go online-only. After all, is there any need for estate agents to be on the high street? You can buy and sell a home with an estate agent without stepping foot into their office. They are, essentially, just places where you look at pictures of homes – something you can do more conveniently online.
Our high streets are dominated by estate agents but in a few years' time they could look very different.
Written by Claire Carponen
Sign up to our

FREE

weekly newsletter

for the latest news, advice and exclusive money saving offers
Sign up to our

FREE

weekly newsletter

for the latest news, advice and exclusive money saving offers