Less than two thirds of new homes completed on time
How far do new build homes meet the expectations of customers who are paying a premium for their homes? An independent study of customer satisfaction out today suggests there is significant room for improvement.
February 3, 2020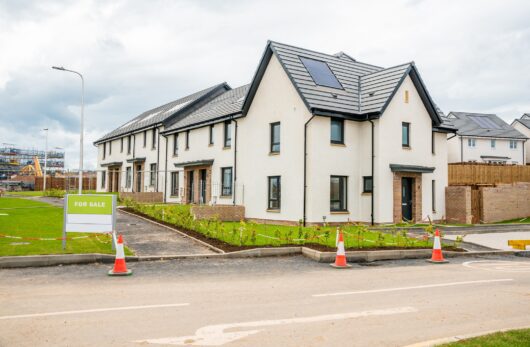 Fewer than two-thirds of new homes (64%) were completed on time, an independent study has found.
In their annual report, the New Homes Review (NHR) recognised that building new homes is a complex process. But said "It remains a point of frustration for both customers and developers that the rate of late completions remains stubbornly high (the number was 63% in 2018)."
Here at the HomeOwners Alliance we couldn't agree more.
Having the new build completion date moved is far more than a frustration, but can cost homeowners thousands of pounds in unexpected rental and storage costs, as well as the administrative nightmare of having to rearrange mortgages.
We hope this report encourages developers to be more realistic about their timelines, and communicate this to customers. Homebuyers should not be out of pocket when faced with delays caused by the developer.
How to avoid your new build completion date being delayed
Unfortunately you're at the whim of developers. But there are a few things to consider that could mitigate the impacts of a delay:
When you exchange, you'll be asked to pay a deposit on the property. You should discuss with your solicitor if you want to include any early get outs in the contract in the event the build is delayed.
New build warranties such as NHBC or Premier Guarantee will normally protect a % of your deposit if the completion date on the build is 'unreasonably' delayed (by more than six months), then you have the right (under the Consumer Code for Home Builders) to withdraw from purchase and claim a full refund.
Recognising that many new build projects can be subject to delays, some mortgage lenders have special new build mortgages, with a longer validity period that can be up to three months longer than their usual deadlines. Read more about new build mortgages here
Choose your conveyancing solicitor carefully. You want someone who has dealt with new build developments before, but you want to avoid using the developers in house conveyancing firm. Read more about the new build conveyancing process
Customers still caught out by snags
The NHR also found snagging continues to be a recurring issue. In 2019, 89% of those surveyed said that they had experienced snags or defects, a slight improvement on 2018 (91%) and 2017 – but still a significant problem for everyone buying a new build.
And getting the defects in your home fixed and quickly also continues to pose problems.
People dissatisfied with customer service once they have moved in remains high (45%), which is a fall from 2018's numbers (49%).
If you're buying a new build you can find a snagging surveyor here to get an independent expert snagging inspection survey which will help to ensure any defects are corrected and quickly.
Value for money?
The New Homes Review also reported that just two-thirds of new-home buyers believe they get value for money from their purchase.
Although customers reported small improvements across a range of measures, including the condition of the home when they moved in and the quality of build and the standard of finish, the number of customers claiming their new home represented value-for-money fell from 69% in 2018 to 67% in 2019.
Related reads
Sign up to our

FREE

weekly newsletter

for the latest news, advice and exclusive money saving offers