What to do if a building project goes wrong
Mention builders amongst your friends and you will no doubt hear a couple of horror stories. From works that took months longer than planned to dodgy work that had to be corrected everyone has a story or has heard one. Here's what you can do if you run into problems with your building project.
April 11, 2019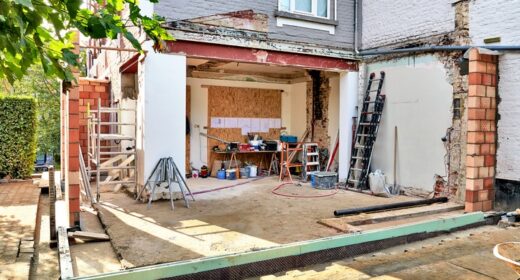 Building works on your home are a huge source of stress and expense. For hat reason, if you are embarking on a building project, we would strongly recommend you get a building contract agreed in advance.
There are a number of building contacts available for you to adapt to your circumstances. Here at Homeowners Alliance we've put our name to the RIBA Domestic Building Contract. Unlike many other building contracts RIBA's has been developed in consultation with us, builders and architects. This ensures it is fair to both you, as the client, and the builder, rather than skewed in favour of one or the other.
However, if you already have problems with building work it is too late to suggest a contract. The good news is you still have rights, they just aren't quite as clear cut as if your builder breached a contract.
Your statutory rights
With building work, you are protected by three statutory rights, even if you have no contract or anything in writing. These are:
Reasonable care and skill
Reasonable time taken
Reasonable cost
If your builder hasn't managed any of these then you can claim a breach of your statutory rights. This entitles you to terminate the contract and pay nothing further or seek your money back through the courts.
The problem is the phrase 'reasonable' is very much open to interpretation. Your idea of reasonable may be very different to your builder's view of it.
What to do if there is a problem
If you are having problems with building work and think your statutory rights have been breached you need to complain to the builder. Try to keep things cordial and offer them the opportunity to remedy the problem. Make it clear what you would want them to do and when in order to resolve the issue. They may well offer to remedy the problem which could be acceptable unless you have a complete loss of faith in them. In that case you could seek your money back and damages to cover the cost of remedying the work through the courts.
If you end up taking your builder to court, you will need to be able to provide evidence of the problem. This is why it is always a good idea to take pictures of building work throughout the project and also keep a diary of when things are done.
Where you are bringing a case on the basis that your builder hasn't done the job with reasonable care or skill you also need to make it clear that you are rejecting the work. If you don't do this promptly the court could decide you were partially satisfied and only offer you a part refund.
Contracts
Before you start another building project – or get someone in to fix the problems caused by the first builder – make sure you get a Building Contract. These can be done online with both you and the builder able to make amendments until you are both happy.
Make sure you contract covers:
The cost and when you will make payments. Pay in stages and when building work is completed rather than specific dates. For example, a payment when the foundations are complete etc.
Exactly what you are paying for
Timescales – start and finish dates and what happens if there is a delay
Who is paying for materials
Who is responsible for tidying up and paying for any skips needed
What happens in the event of a dispute
RIBA contracts are available for just £42 (electronic version) or £30 for paper copy (including VAT) or you can read more about the building contracts in our guide.
Sign up to our

FREE

weekly newsletter

for the latest news, advice and exclusive money saving offers
Sign up to our

FREE

weekly newsletter

for the latest news, advice and exclusive money saving offers