The number of new-build homeowners who wouldn't buy from the same builder again almost doubles in a year
And government gives house builders wanting to use Help to Buy a warning - but will that that deliver quality housing?
March 27, 2019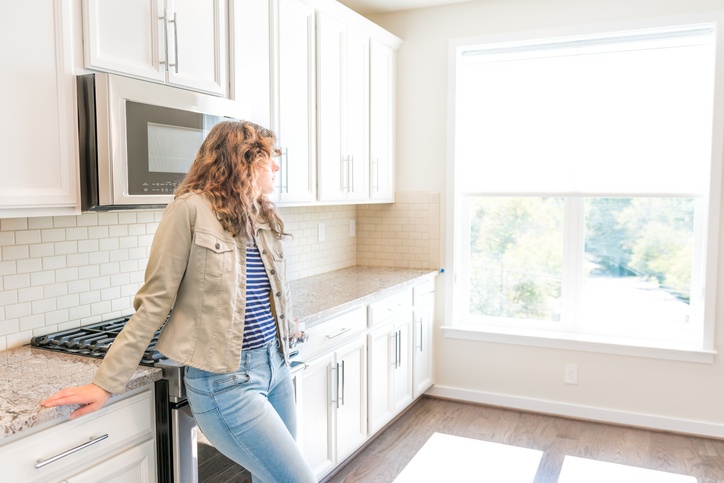 The number of new-build homeowners who said that they wouldn't buy from the same builder again has nearly doubled in the last year, according to a survey by the Home Builders Federation (HBF).
According to their latest customer satisfaction report, which covered 2017-2018, 18% of buyers of new homes would not buy from the same builder in the future, compared to just 10% the previous year.
The best of the bunch?
The survey by the HBF gives house-builders an overall star rating which reflects how likely people are to recommend their builder to a friend. The lowest rating given to builders this year was three stars (70-80% recommendation score) and the highest five stars (90%+ recommendation rating).
The lowest rated builders in this year's report, with just 3 stars were:
Galiford Try
Keepmoat
Kier Living
Lovell
Persimmon
With the exception of Galiford Try, which wasn't rated last year, these house-builders continue to be the lowest rated, failing to improve on the previous year's performance.
Companies awarded five stars include Barratt Developments, Bellway Homes and Bloor Homes.
Bovis has a particularly good story to tell with 4 stars (80%-90% recommend) this year – up from their 2 stars (60%-70% recommend) last year. This is quite a turnaround from 2017 when Bovis Homes came under major criticism and paid £7 million to repair poorly built new homes sold to customers. This was as a result of a Facebook campaign by over 1000 Bovis homeowners and a number of negative stories in the press.
More people finding snags
The latest HBF research also highlighted a worsening trend with snagging issues. In the 2013-2014 report, 20% of new build owners reported 16 or more problems with their new build home to their builder, however this has steadily increased and is up again in the 2017-2018 report to 26%.
Also on the up, over the same period, the number of buyers reporting snags and defects to builders since moving in has risen from 93% to 99%.
Get better or lose Help to Buy, warns Minister
Meanwhile, house builders have been warned by the housing secretary James Brokenshire this week that they must end punitive costs and 'nightmare' snagging problems if they want to continue to benefit from the Help to Buy scheme, The Times has reported.
Speaking at the annual conference of the Home Builders Federation in London this week, Mr Brokenshire said, 'For most people, buying a home is one of the biggest financial and emotional investments of their lives. And for that to go from being a cherished dream to becoming a nightmare of snagging problems months after moving in and punitive costs is simply unacceptable.'
He went on to warn that he would be 'considering carefully how the developers who work with us meet the standards and quality that customers expect and deserve' before the launch of the updated Help to Buy in 2021.
Help to Buy was introduced in 2013 and offers buyers with a deposit of 5 per cent an interest-free loan of up to 20 per cent of the purchase price, or 40 per cent in London. The government has extended the scheme, which was due to end in 2021, until 2023.
Less talk, more action please Minister
On these announcements, Paula Higgins, Chief Executive of the HomeOwners Alliance said today,
"We're highly suspicious of organisations that essentially mark their own homework. We'd be much more impressed if all the house builders signed up to an independent review site to collect customer satisfaction data. We want to read verbatim comments from homeowners – the good and the bad – about their experience, and see house builders respond to customer complaints."
"The HBF customer satisfaction report is a sorry state of affairs; the number of people with snags is rising as is the number of people who wouldn't recommend their house builder. So while we welcome James Brokenshire setting out his expectations that house builders need to deliver quality homes, more needs to be done."
"We want to see practical action in the form of a snagging retention, whereby homebuyers retain 2.5% of the cost of the property until faults, assessed by an independent snagging inspector, are fixed. We hope this move will make house builders get it right first time"
Sign up to our

FREE

weekly newsletter

for the latest news, advice and exclusive money saving offers