Failed home sales cost homeowners over £500m a year
With news today that over £500m a year is wasted on failed attempts to buy and sell properties in the UK, here at the HomeOwners Alliance we are calling for the introduction of reservation agreements to help protect homeowners' hard earned cash.
November 1, 2017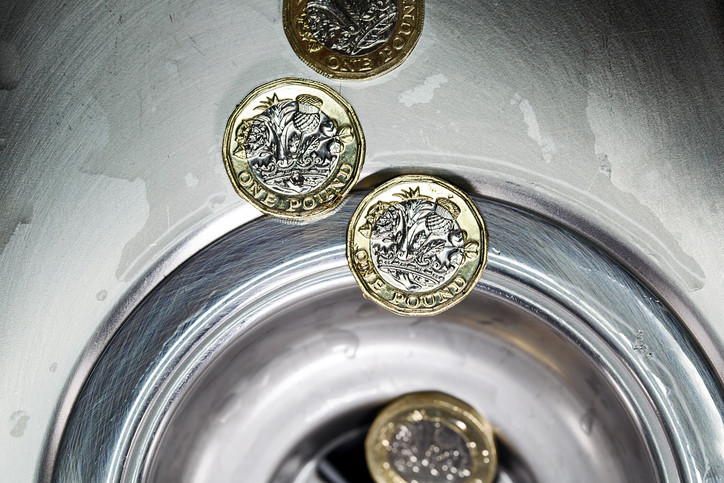 Homeowners in the UK waste over £500m a year on failed attempts to buy and sell their properties, according to a new analysis of government figures by the HomeOwners Alliance. Around one quarter of housing transactions fall through as a result of the dysfunctional home selling process, leaving both buyers and sellers hundreds and even thousands of pounds out of pocket on fees to mortgage companies, surveyors, conveyancers and estate agents. The government last week published a call for evidence to reform the process. The HomeOwners Alliance is today calling for "reservation agreements" to reduce the uncertainty.
Money down the drain
"This is the true cost of the UK's not-fit-for-purpose home selling and buying system – homeowners losing more than £500m down the drain every year. It is no surprise that some parts of the property industry has too often resisted previous government attempts at reform – this is extra business for them" said Paula Higgins, Chief Executive of the HomeOwners Alliance, the UK's only consumer group for homeowners.
She continued: "It is a disaster for homeowners, who as well as suffering stress and heartache can lose thousands of pounds as well as investing loads of time without even having bought or sold their home."
According to the Office of National Statistics, there were 1.23m residential property transactions in 2016.[1] The Department of Communities and Local Government stated in their call for evidence "Improving the home buying and selling process"[2] that around a quarter of transactions fail, costing an average of between £695 and £744 for buyers, and £582 and £740 for sellers. The property agents Quick Move Now[3], which monitor this issue, put the "fall through rate" at 28% in Q3 of 2017. This puts the cost to homeowners of failed transactions at between £393m and £511m a year.
More certainty through reservation agreements
The HomeOwners Alliance is calling for the government to bring more certainty into the process by introducing a standardised and legally binding "reservation agreement", where at the point of agreeing the price – but before either side spends any money – the home buyer and seller commit to being "genuine" to proceed with the transaction, and to pay the other side £1000 if they pull out, to pay towards their costs. This is similar to the successful reservation system used by homebuilders, where buyers have to post a £1000 deposit when putting their name down for a property to show they are genuine. The reservation agreement would be exchanged between conveyancers, and would require buyers and sellers to be more "transaction ready" before they enter the market than they are at the moment.
The process would involve…..
At time of marketing, estate agents publish the full sale particulars of the property to comply with consumer laws and the Property Ombudsman's Code of Practice. This information should be accurate and not misleading and include detailed information on leasehold properties. [4]
Homebuyers put in offers to estate agents as now
When a price is informally agreed in the negotiations conducted by the estate agent, the homebuyers and sellers formally agree the offer through a standardised "reservation agreement" between their solicitors, where they commit to being "genuine" sellers or buyers, and agree to pay the other side £1000 if they pull out. Each side must deposit £1000 as a bond with their conveyancer, which will be refunded (or go towards other costs) unless they pull out of the sale. Crucially this is done before either side starts spending any money, and can be done within hours of the price being agreed via the estate agent.
With the reservation agreement signed, the two sides then proceed to exchange of contracts, and start spending money doing searches, surveys, mortgage arrangement fees etc. (as now), and then proceed to completion (as now).
Mike Ockenden of the The Society of Licensed Conveyancers and Rob Hailstone of the Bold Legal Group have both spoken positively of the proposal and will be working together with the HomeOwners Alliance on the details. 
Commenting on the proposals, Beth Rudolph of the Conveyancing Association said, "We are delighted to see that consumer groups would support a form of Reservation Agreement. During our research for the Conveyancing Association Modernising the Home Moving Process White Paper last year it was immediately apparent that a binding offer was a key part of the success in creating a positive home moving process in other countries. The Reservation Agreement is the first step towards a binding offer and is already successfully used in new build sales. We have drafted an initial agreement which is with our members for approval prior to pilot."
eMoov's Russell Quirk called reservation systems " a step in the right direction"
For more details of how the reservation agreement would work and information on our campaign to end homeselling chaos see here.
*****************************
Sources
[1] UK Property Transaction Statistics, October 24th 2017, ONS
[2] https://www.gov.uk/government/ consultations/ improving-the-home-buying-and-selling-process-call-for-evidence
[3] https://www.estateagenttoday.co.uk/breaking-news/2017/10/ pre-completion-fall-through-rate-now- up-to-28-says-quick-buy-company
[4] Consumer Protection from Unfair Trading Regulations 2008 require estate agents to disclose information about a property that is accurate and not misleading. As stated in the Property Ombudsman Code of Practice (7k), with leasehold properties this should include service charges, ground rent, length of years remaining on the lease and any known conditions.
Sign up to our

FREE

weekly newsletter

for the latest news, advice and exclusive money saving offers