Campaigns & Events
We want more people to be able to realise their dream of owning their own home, and to make buying, selling, managing and improving a home less stressful.
We do this by:

Events 
Affordable Home Ownership Conference
21 May 2014, British Library Conference Centre, London

Attend the Affordable Home Ownership Conference 2014 to look at the key strategic issues facing housing associations as they deliver homes for market rent and affordable home ownership.
This conference looks at the key strategic issues facing housing associations as they fulfill this crucial role. Visit  www.housing.org.uk/events/browse/affordable-home-ownership-conference to book tickets.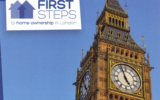 FIRST STEPS London Homes Show Spring 2014, Saturday 12th April 2014, 10-5 
Queen Elizabeth II Conference Centre, Westminster, London
Free event with opportunity to meet the experts and providers of low cost home ownership schemes in London.
Visit www.sharetobuy.com/firststeps/homesshow to register
A FREE evening exclusively for leaseholders, held by the Leasehold Advisory Service.
Thursday 3rd April 2014, 18.15pm – 21.10pm
Join experts covering issues such as the challenges to homeowning, leasehold disputes and workshops on the right to manage, lease extensions and more.
Visit www.leaseconference2014.co.uk/leaseholder-event/ to register
The future for the housing market: Help to Buy, property supply and the private rented sector 10 December 2013
Join us in central London for an event with Government officials and industry experts on the Help to Buy programme just ahead of the planned mortgage guarantee schemes (Help to Buy Part 2) roll out.
First Time Buyer Event: How to get on the Property ladder  14 July 2013
Read all about what happened on the day. Speakers from John Charcoal mortgage brokers, KPMG, Kings Group Estate Agents and the HomeOwners Alliance. Slide packs included.
Latest Tweets
HomeOwners Alliance
HomeOwners Alliance New property portal "OnTheMarket" blow to consumers http://t.co/AOQppHYAcI

16 December 2014

HomeOwners Alliance
Here's what on our #Christmas wishlist http://t.co/yugLWc8xQ7 #UKHousing

15 December 2014
Let us help you…
Sign up to our FREE newsletter

Keep up to date with all our latest advice and services

Sign up! >