Remortgaging a Buy to Let
Remortgaging a Buy to Let at the right time has a lot of advantages. You can save money on monthly repayments and free-up equity for further investments. But what do you need to watch out for and how do you make sure you get the best deal?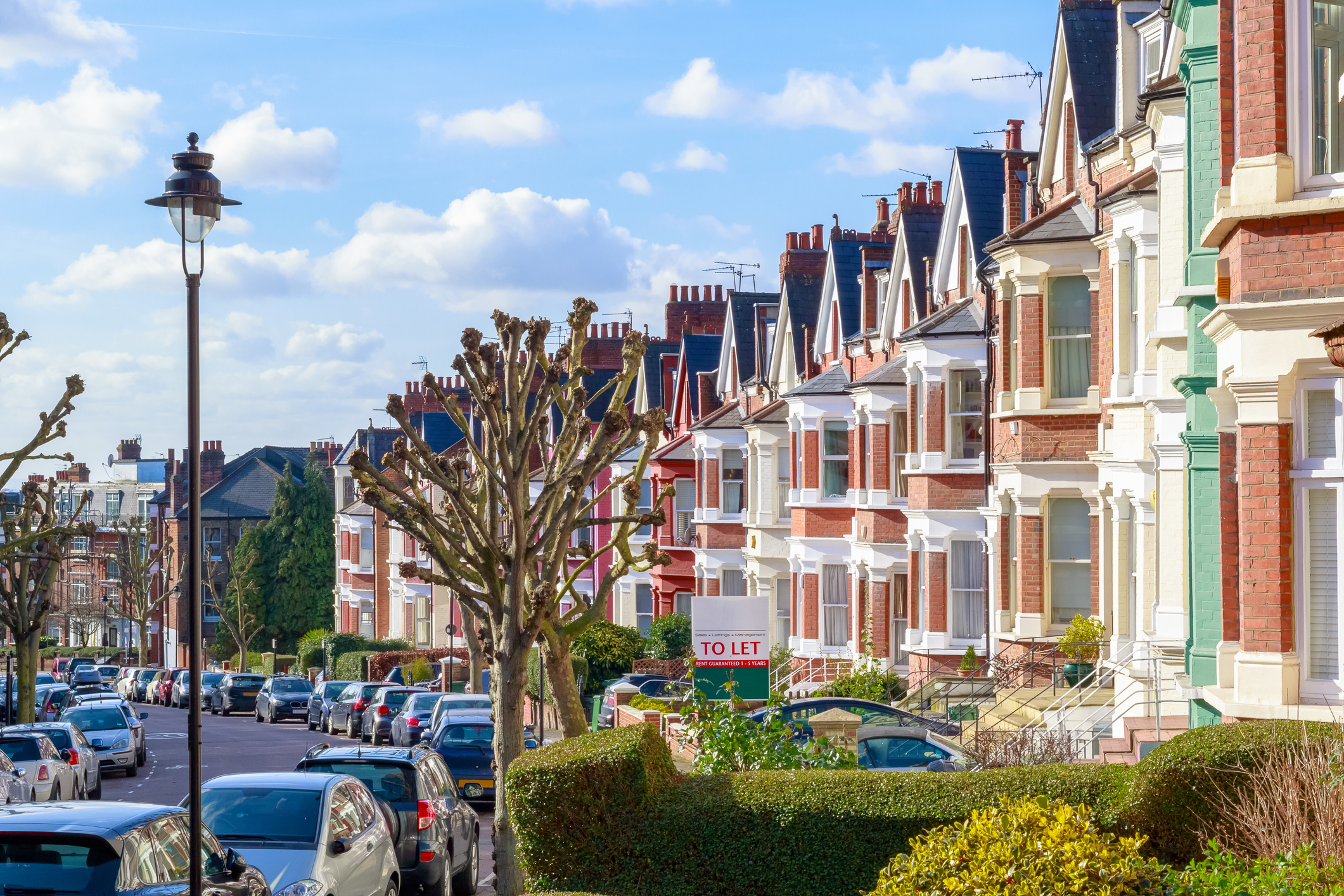 What is a Buy to Let remortgage?
Remortgaging a Buy to Let is when you switch to a new mortgage on a property you rent out. It could involve moving to a different lender or staying with your current lender and getting a new deal (referred to as a product transfer).
What are the benefits of remortgaging a Buy to Let property?
There are a numbers of reasons for remortgaging a Buy to Let property. These include:
1. Remortgaging a Buy to Let to save money
If you own a property to rent out and you have a repayment Buy to Let mortgage, keeping mortgage payments to a minimum should be the priority. When you remortgage to a better deal, with lower interest rates, you'll pay less on mortgage payments each month.
Landlords with interest-only Buy to Let mortgages will also save money by switching to a lower interest rate. Interest-only borrowers may also decide to switch to a repayment mortgage in order to increase their equity in the property over time.
However, if you're still in the introductory term of your current Buy to Let mortgage, you may need to pay an Early Repayment Charge if you switch. It may be the case that you can still save money. But it's a good idea to speak to a free fee-free mortgage broker who can go through the figures with you.
2. Remortgaging a Buy to Let because your current deal is coming to an end
When you take out a mortgage, the rate you'll pay will usually be fixed for a set period of time – usually two, three or five years. If you fail to switch deals at the end of this term, you'll be moved on to your lender's standard variable rate (SVR) which will usually be significantly higher. So you'll want to avoid this happening.
Find out when your Buy to Let mortgage deal is due to end. And start the process of remortgaging around six months beforehand. This will give you plenty of time to get your new mortgage in place.
Remortgage Finder
Get fee free remortgage advice from our partners at L&C. Use the online remortgage finder or speak to an advisor today.
Find a mortgage
3. Buy to Let remortgaging to raise money
Remortgaging is a good way to raise money. This is done by taking out a new mortgage which includes the outstanding value on the previous mortgage, plus the value of the equity you want to release.
According to research in August 2021 by Foundation Home Loans, an estimated 30% of landlords who plan to remortgage within the next 12 months intend to release equity from their portfolios.
This money could then be used to:
Fund improvements to your Buy to Let property, for anything from an extension, additional bathroom to a new kitchen. You may be able to access better mortgage deals if you can show the improvements will add value and attract higher rents. Read more about the home improvement projects which add the most value.
Expand your portfolio. There are a number of costs involved in buying additional properties to grow your portfolio, and remortgaging your Buy to Let is an efficient way of raising those funds. But the remortgage process will be more complex. A mortgage broker can help you find the right lender and the right product.
Paying off debts: Remortgaging to pay off debts isn't uncommon and it may be a possibility if you have enough equity in the property. For some people it means their monthly outgoings are reduced and it makes their debt more manageable. However, although you will be paying off some debts, you are essentially shifting it to your mortgage. You shouldn't do this lightly and make sure you get professional advice before going ahead.
Need advice on remortgaging? Get fee-free expert advice today
Is now a good time for remortgaging a Buy to Let?
This will depend on your circumstances. But there are two strong reasons to remortgage your Buy to Let right now:
Take advantage of low rates: There are some very low mortgage rate products available right now. For example, in October 2021, the Mortgage Works, Nationwide's Buy to Let arm, launched a 2 year fixed deal at 0.99%. You'll need a deposit of 35%. And the product fee is 2% of the loan amount. Read more about the best mortgage rates this month.
Lock in now to protect against rate rises: Experts are urging people coming to the end of their mortgage deal to lock in a new fixed rate deal now to protect against rate rises. This advice comes after the Governor of the Bank of England, Andrew Bailey, warned in October that with prices soaring and inflation at 3.2%, and rising, the Bank may need to increase the base rate. It's only a matter of time before mortgage rates start to rise. 
How to remortgage a Buy to Let
Remortgaging a Buy to Let is a similar process to switching to a new deal on a residential mortgage:
You'll start by needing to know what Loan to Value (LTV) you're looking for. For example, if your rental property is worth £300,000 and you need to borrow £150,000, your LTV is 50%. The lower the LTV, the wider the range of mortgages you'll typically get access to. And you'll usually get better rates too.
The next step is to start shopping around for the best deal. This is something a mortgage broker can help you with.
And remember, when you remortgage, you'll go through the same financial scrutiny as when you applied for your current mortgage. This includes a full credit check and affordability assessment.
However, when it comes to Buy to Let mortgages, lenders will view your application differently than if you were applying for a residential mortgage. This is because the amount you can borrow is based on how much rent the property can generate compared to the cost of the mortgage. Lenders will look for the expected rental income to meet at least 125% of the monthly mortgage payments. For some lenders this figure is at least 145%. Bear in mind lenders may also require you to have a minimum salary too, usually £20,000 to £25,000.
Find out how much you can rent your house out for with our handy rent calculator
How long does it take to remortgage a Buy to Let?
We recommend starting the process of remortgaging your Buy to Let around six months before your current deal ends. This will give you plenty of time to speak to a mortgage broker and consider your options. The next step is to apply for the mortgage you've chosen. It then typically takes four weeks from the date you receive your mortgage offer for your Buy to Let mortgage to complete, according to our partners at award-winning mortgage brokers L&C.
If the property is leasehold it can take a bit longer to remortgage, usually around six weeks from your mortgage offer date, as extra information will be needed by your conveyancer.
For more advice, see how long does it take to remortgage.
Remortgage Buy to Let calculator
When you're remortgaging a Buy to Let, you'll want to get an idea of how much you'll be able to borrow. This will help you consider things like if you should take any equity out of the property. To find out quickly how much you will be able to borrow when you remortage your Buy to Let, use our mortgage service. You'll get fee free expert advice from our partners at L&C. You can start online or speak to an expert about your mortgage needs.
Can I change my mortgage to a Buy to Let?
There are various reasons for wanting to let out your property. These include moving in with a partner, relocating because of work, going travelling or wanting to buy a new home but still keep your current one as a long-term investment.
If you are planning to move out of your property and let it out, you'll have three main options:
Obtain consent to let from your current lender. This doesn't involve remortgaging; it allows you to let your property while maintaining your current mortgage. But your lender may introduce some new terms and conditions.
Remortgage onto a Buy to Let product: This means switching from a residential mortgage to a Buy to Let mortgage. However, it's important to realise that with Buy to Let mortgages, lenders assess your affordability differently, compared to residential mortgages. This is because they will look at how much monthly rental income you'll achieve when deciding whether and how much to lend.
Let to buy: with this option you can let your current property out to tenants and take out a new

"Let to Buy"mortgage

to buy your next home.
Can I be refused a Buy to Let remortgage?
Just because you currently have a Buy to Let mortgage doesn't mean you're guaranteed to get a deal from a new lender. There are various reasons for this. For example, if you have a low credit score. And if the property has a short lease, of 80 years or below, you may find it harder to remortgage.
However just because one lender has turned you down, doesn't mean you won't be accepted elsewhere. This is because each lender has a different lending criteria. This is why it can be helpful to use a mortgage broker as they know every lender's criteria and will be able to match you to the lender most likely to accept your personal circumstances.
If you're having trouble getting a mortgage, see our guide Mortgage Declined? Here's what to do next
Can I remortgage my current home to help me purchase a Buy to Let?
If you don't own a Buy to Let property but would like to, remortgaging your current home to release equity is one way you could do it. However, there are some factors to consider. For example:
Do you have enough equity in your home? Raising enough money to fund the purchase of a Buy to Let will depend on the amount of equity you have in your home.
Are you prepared for the costs and responsibilities involved in becoming a landlord? For example, all landlords are now responsible for checking their tenants have the right to rent in the UK. And you'll need to check gas appliances once a year using a gas safe registered tradesman. For more on Buy to Let landlord responsibilities, read our guide Buy to Let Explained
Considering remortgaging? Check deals and get fee-free expert advice today
Do I need to remortgage if I want to move into my Buy to Let?
If you have a standard Buy to Let mortgage on a property, it can't be lived in by the owner or their immediate family. If you want to live in your Buy to Let property you will either need to remortgage and take out a standard residential mortgage or convert it to a 'regulated Buy to Let'. The best option for you will depend on various factors including how long you are planning to live in the property for.
Can the type of tenant impact on remortgaging a Buy to Let?
There are some lenders who may be unwilling to approve a mortgage based on the type of tenant you have or expect to have. These can include students and HMO (Houses in Multiple Occupation), although this may be viewed more attractively if the tenants are contractors or other professionals. But again, each lender is different so it's wise to speak to an expert so you're fully informed about your options.
Get expert advice on remortgaging from our partners at L&C. There's no fee – just great service