Why now is a good time to haggle your estate agent fee
A few weeks ago we reported that the property market is currently a "sellers market". With huge demand from buyers but a lack of properties for sale, we look at why now may be a good time for sellers to haggle with their estate agent.
June 17, 2021
4 minute read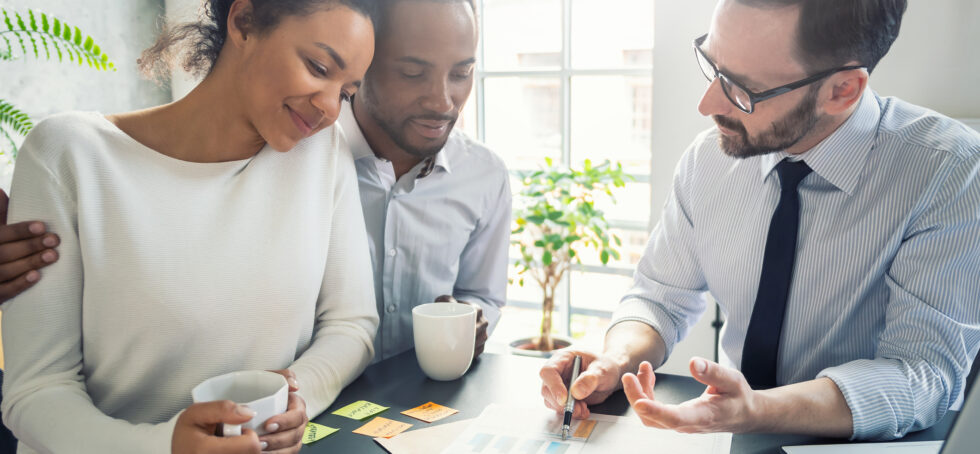 The property market is "frenzied" at the moment with reports that property enquiries and sales being agreed are at record levels.  In the first quarter of 2021, 36% of sellers received offers from three or more buyers showing that demand for properties is high. There are reports that estate agents are actively looking for more properties, so is now a good time to sell and negotiate your estate agent fees?
Will the property market slow down after the stamp duty holiday?
Many experts suggest that the stamp duty deadline is the driving force behind the mass demand, and are predicting that after the holiday has ended, the market will slow down. However, new research from Rightmove highlights that this is not the biggest motivator for selling and that the pandemic has incentivised homeowners to look for more space and a better location. Out of everyone surveyed, only 29% expected to make the deadline and only 4% would abandon their sale if they missed it. 
Rightmove's Data Director Tim Bannister states that "the easing of restrictions, extended stamp duty holiday, better mortgage availability for first-time buyers, the race for space and relocation plans" are the main reasons behind the buyer demand. 
So with this in mind, other experts are predicting that the market will stay strong. Purple Brick's CEO Vic Darvey is one that is confident "that we are going to continue to see a healthy and buoyant market" as people continue to work from home and look for more space and gardens.
The buyer-seller ratio imbalance
Despite the property market flourishing, there continues to be an imbalance between buyers looking and people listing their homes. The Guild of Property Professionals have said that "Britain's estate agents are almost running out of homes to sell as the moving frenzy continues to gather pace". So if you're thinking of listing your home, now could be a great time to sell and negotiate your commission rates.
Estate agents are cutting fees
With an abundance of high street agents and online estate agents desperate for new listings, fees are reportedly being slashed as agents compete to secure properties. Buyer demand is pushing property prices up, so when new home sellers come to the market, they are approaching multiple agents to get the best price on their property and the lowest commission rates on the sale. 
So if you're thinking of selling, now is a great time to negotiate your estate agent fees. Here are our top five tips on securing the right agent at the best price.
Top 5 tips to secure the right agent at the right price
1. Agree a realistic selling price
While getting the best price for your home will be high on your agenda, be mindful that estate agents valuations can vary drastically. Some estate agents have reported valuations varying by £200,000 which can be confusing to those selling. So make sure you do your own research, looking at what similar properties in that area have sold for and do your own valuation before you agree the sale price. Use our free online instant valuation tool as a guide.
2. Negotiate your estate agents fees
High street estate agents fees vary from online estate agents. For most high street agents you'll be paying a commission fee which can range from 0.75% to 3.0% +VAT of the agreed selling price. We recommend you aim to get a fee that is 1% + VAT for a sole agency contract (on the agreed sale price). See our guide for more information on How much should estate agents fees be.
3. Online agents may be cheaper
More and more sellers are opting for online estate agents these days as they offer a cheaper, fixed fee price. The fixed price varies between some that offer no sale no fee options or others that offer free packages, but don't include viewings. You can expect to pay anything from £99 to £999 depending on the package. But always compare more than price; look at performance, reviews and sale price agreed to base your decision. Use our table to compare online estate agents.
4. Secure more extras in the contract
Before you sign the estate agent's contract make sure you know what to look for in their terms and conditions.. Know what's included in the price such as photos, marketing, for sale boards and whether they are acting as your sole agent? Some of the marketing elements are often added as "extras" but with agents competing for your business, these are things you will be able to secure as part of the commission fee. Read our guide for more detail and to understand what to check for in the contracts.
5. Agree more flexibility on the tie-in period
Most estate agents include a tie-in period in their contract, meaning you are locked in with that estate agent for a certain length of time (12 weeks) and you cannot move to another agent.  You should never agree to a long tie-in period and there are agents out there that do not ask for this at all.   Remember, the agents are inundated with buyers so they should be confident that they can sell in a shorter time frame. Here are some more clever questions that you can ask the estate agent before you sign.
Sign up to our

FREE

weekly newsletter

for the latest news, advice and exclusive money saving offers