Keeping your property transaction on track in the pingdemic
Keeping your property purchase on track is no mean feat. The pandemic hasn't helped and despite lifting restrictions the current "pingdemic" could still delay your plans. Here are our top tips for buyers, sellers and those stuck in a chain.
Post updated: August 5th, 2021
5 minute read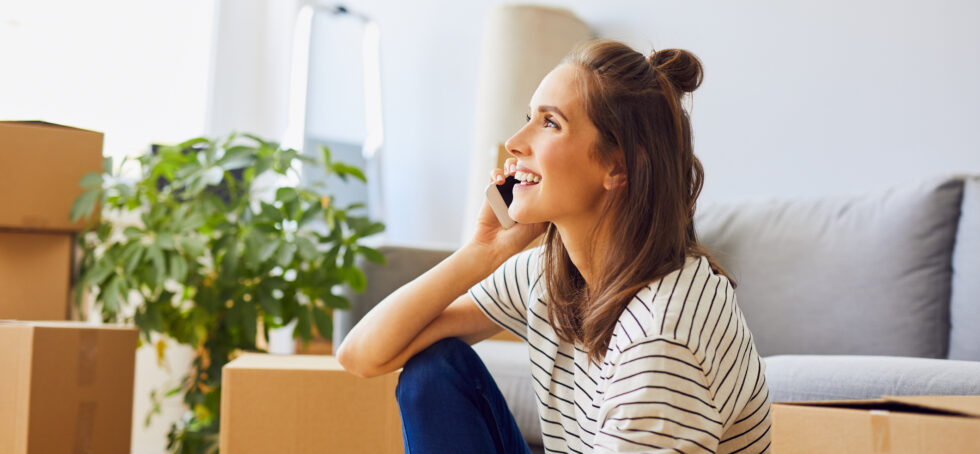 More than 300,000 property transactions fell through last year. That's a 12% rise compared to 2019, according to TwentyCi. And when a property transaction falls through it can make a serious dent in your bank balance; 51% of sellers lost an average of £2,700 when a sale fell through, with a further 12% losing more than £5,000 according to our recent research.
There are a long list of factors that can knock your home move off course. And now, even though COVID restrictions have largely been lifted, you can add the pingdemic to that list.
689,313 alerts were sent to users of the NHS COVID-19 app in England and Wales in the week up to 21 July. So there's a high chance someone involved in your house move could be made to isolate. Thankfully, this shouldn't be for too much longer as the Prime Minister has announced that those who are double vaccinated will not need to isolate from 16 August.
In the meantime, 'pingdemic' or not, here are tips to keep control of your home move.
Buying – keeping your property transaction on track
1. Understand the home buying process
Your first step should be to make sure you understand the house-buying process. This means you'll be in a much stronger position to ensure everything goes according to plan. Read our step-by-step guide to buying a home. And if you're selling as well, read how to buy and sell at the same time.
2. Get your finances sorted
You don't want a delay on the financial side to jeopardise your purchase. Start by finding out how much you can afford to borrow then speak to a mortgage broker about your options. Get a mortgage agreement in principle. Ideally you'll have one in place when you make an offer.  Start the mortgage process now.
3. Get quotes and be ready to instruct your conveyancing solicitor
When it comes to keeping your transaction on track, speed is key. So, choose your solicitor or conveyancer as soon as possible and ideally get them in place before making an offer. Consider choosing a legal team using a digital platform with online document verification and real-time case updates. Digital Move claims cases can be completed up to 6 weeks faster and you can use your mobile phone to prove your identity.  Compare conveyancing quotes now with our Digital Move enabled conveyancing panel.
Compare Conveyancing Quotes
Compare quotes and find the cheapest, nearest and best rated conveyancers from our panel of 120 quality assured firms
Get conveyancing quotes
Then, as soon as your offer is accepted, formally instruct your solicitor straight away.
4. Line up a surveyor
Similarly, don't forget good building surveyors can be in high demand too. So do your research and find a good surveyor in your local area. And give them advance notice that of when you may need them.
5. Be aware – leasehold properties take longer to complete
If you're buying or selling a leasehold property, it's important to be aware these typically take on average 4 weeks longer to complete. To try to avoid further delays, ask for the management pack in advance of putting in an offer. And bear in mind a lender may need to see the EWS1 form; these forms are a way for residential building owners (above 18m in height) to prove to lenders and valuers that the external cladding has been assessed by an expert.
6. Keep talking
To keep your transaction on track, it's essential to communicate with your solicitor and estate agent regularly to find out what's going on and to find out if anything is needed from you. Having weekly updates will make sure everyone is working on your transaction and should keep things moving move forward.
7. Consider homebuyer protection insurance
But while you can do as much as possible to keep your transaction going, the reality is it could fall down. So, consider getting homebuyer protection insurance. This helps cover legal, survey and mortgage lending costs should your purchase fall through.
8. Removals
Get quotes from removals firms and speak to them about their policy in the event someone needs to self-isolate and you can't move on the booked date. You may need to push back your move date and rebook at short notice. Find a firm who is understanding and with a policy that seems fair.
Selling – keeping your property transaction on track
1. Choose the right estate agent
For the best chance of making sure your property transaction doesn't fall down, make sure you pick an estate agent with a strong track record. You can use our estate agent performance tool to find the best local estate agents based on how quickly they sell,  their success rate, how likely they are to achieve asking price and more.
Online estate agents are worth investigating as an alternative. They are usually cheaper and typically have online dashboards to help monitor progress of offers and your transaction. Check out our online estate agent comparison table which compares all the main providers, their packages and ratings, from PurpleBricks to YOPA.
2. Be prepared
Choose your conveyancing solicitor as a matter of urgency. And instruct them as soon as you list your property. Get all your paperwork together including deeds, planning permissions and guarantees so you can respond quickly to requests for information. If it's a leasehold property, find the lease.  Here's a round-up of the essential documents you need and our handy step-by-step guide to selling to keep track of all the key steps in the process.
3. Price your property realistically
It is a balancing act getting to the right sale price, but for a relatively speedy sale, you'll want to price your home realistically. Whilst you will want to get three valuations from estate agents, remember, it is you, not the estate agent, who decides in the end what price to put the property on the market at. Now's the time to become an expert on local house prices – both how much houses have actually sold for, and how much they are on the market for. Our free instant online home valuation tool is a good starting point to get a high and low estimation.
In a chain – keeping your property transaction on track
1. Take charge of communication
Your solicitor may not agree, but there can be benefits to managing communication of all parties in the chain. So, ask the owner of the house you're buying and the buyer of your home for contact details and communicate via email or set up a WhatsApp group. They can add people if there are more links in the chain. It's a good way to make sure everyone knows what's happening and unplugging any blockages.
2. Lean on your estate agent
However, if you don't feel comfortable doing this or are too pressed for time, get your estate agent to do it instead. They'll want to get you smoothly and quickly from accepting an offer to exchange of contracts. In most cases this role will be carried out well but if you don't hear anything from your agent – or indeed you hear too much and think they may be adding stress to the system – then discuss the level of their involvement with them.
3. Consider alternative financing (bridging loan)
A bridging loan can be used to 'bridge the gap' if you need to buy one property before selling another. You can quickly borrow the money to keep your property transaction on track but you will pay for the convenience of fast, flexible bridging loans with a high interest rate.
Sign up to our

FREE

weekly newsletter

for the latest news, advice and exclusive money saving offers