How do other people save for a house deposit?
Saving a deposit for a house is an uphill battle. According to the latest stats from the Money Charity it would take 24 years to save the average deposit at the average savings rate out of the average salary. So with the number of first time buyers at its highest level in 12 years - how exactly is everyone saving enough to buy?
March 19, 2019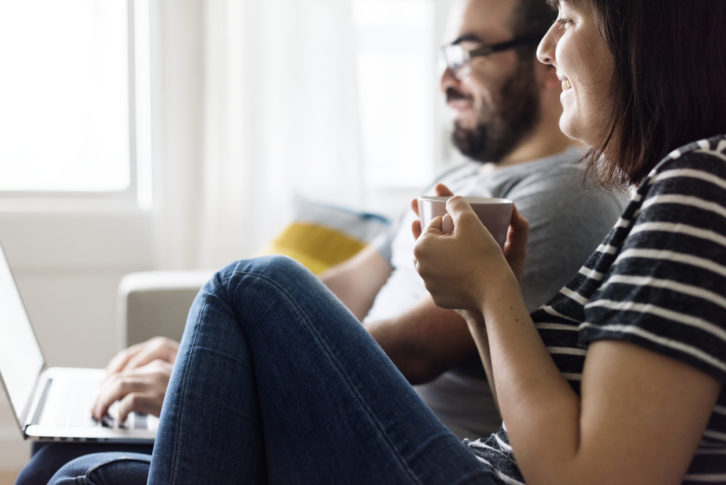 The average house price is currently £230,776, according to HM Land Registry. That means you would need to save up £23,000 to put down a 10% deposit on the average home. In London the average price soars to £472,901, requiring a whopping £47,300 for a 10% deposit. Saving that kind of money takes a while, which explains why most first-time buyers are in their early 30s before they get their first home.
That's all quite depressing, but the good news is there are numerous ways you can speed up your savings journey.
Use a LISA
There are several government schemes that can help you boost your deposit savings. One option is a Lifetime ISA – or LISA. If you are between 18 and 40 you can save up to £4,000 a year into a LISA. Every month the government will top-up your savings with a 25% boost. So, over a year you could receive an extra £1,000 in free cash. On top of that your money grows tax-free. Find out more with our guide to Lifetime ISAs.
The average LISA saver takes just 16 months to save a deposit, according to data from Skipton Building Society, which measured the time from someone opening a LISA with them to completing on their house purchase.
"While it's often assumed millennials are too busy spending money on brunch to get on the property ladder, our data helps dispel the 'avocado theory'", says Alex Beavis, head of mortgages at Skipton Building Society.
"We have seen that hundreds of young people are being savvy when it comes to saving for a house, and they are quick at doing it."
With the end of the tax year almost upon us you could quickly get £8,000 into a Lifetime ISA if you open one and max out this year's allowance before midnight on 5th April. You can then add a further £4,000 on the 6th April.
The best rate on a cash LISA is currently 1.1% from Newcastle Building Society. That may not sound like much but remember you'll also receive a 25% bonus from the government.
Cut back your outgoings
It's a simple equation, the less you spend the more you have to save. People saving a property deposit are making big cutbacks, according to research by Which? It found that 41% of aspiring buyers were going out less often and 38% were going on fewer holidays.
Other options employed by people trying to save included moving in with family (22%) so they could save more money and selling some of their belongings (19%) to boost their savings.
Cutting back your outgoings will also help you when it is time to apply for a mortgage. Prospective lenders will use affordability calculations to decide if you will be able to repay the loan. This includes looking at your regular outgoings over the previous few months. So, cut back now and not only will you boost your savings, you'll also improve your chances of passing the affordability tests.
Read our guide to find out what is involved in the mortgage application process.
Be a boomerang kid
An increasing number of young people are choosing to move back in with their parents in order to save on rent while they save for their first home. Research by Moneysupermarket has found that 4.5m adult children have flown back into the family nest.
The research found that the average 'boomerang child' stayed at home for just under a year – six months longer than parents would like, and three months longer than originally agreed.
Moving home saves the average young person £8,000 a year, according to Moneysupermarket.
Get Help to Save
Over 90,000 people have signed up to a government saving scheme since it was launched last September. Help to Save is intended to help people on lower incomes build a savings pot.
You can deposit a maximum of £50 a month and the government will top it up by 50p for every £1 you save. You receive the government bonus in two lump sums, one after the account has been open for two years and another after four years.
The scheme is available to people claiming Working Tax Credits or Universal Credit with a household income of £542.88 or more a month.
"Independent research has shown that Help to Save is effective in encouraging people to save, and has made saving seem achievable, affordable and worthwhile," says a spokesperson for HMRC.
Find out more about how the government can help you buy a home.
There's an app for that
There are a number of apps out there that can help you save for a deposit. Money Dashboard allows you to choose your savings goal – 'I want to buy a house' is an option. Then you can analyse your spending and work out how much you spend on different things like household bills, fun and travel. You can then set monthly budgets for each and view all your accounts in one place.
Another app that can help is Chip. It calculates how much you can afford to save based on your spending habits.
If you know it is going to take you a good while to save up your deposit then MoneyBox could help. This app rounds up your spending and automatically transfers the excess into an investment account – which could be a Lifetime ISA. It's a great way to save without even noticing, but as the money is being invested in the stock market it needs to be invested for the long term. You shouldn't really invest in the stock market for less than three years as you aren't giving your money time to ride out the peaks and troughs of market cycles. You also need to be aware that you could end up with less than you put in, if your investments fall in value.
Finally, there's Homewards an app specifically designed to speed up the process of saving a house deposit. It works like a cashback website in that it rewards you with cashback on your credit and debit card purchases. The difference is your cashback is deposited into a Lifetime ISA. The best part is you can rope in other people such as parents and grandparents to sign up, so their cashback goes into your savings pot too.
Homewards isn't fully up and running yet but you can join the waiting list. It is expected to pay up to 5% cashback at numerous retailers when you pay with a credit or debit card.
Sign up to our

FREE

weekly newsletter

for the latest news, advice and exclusive money saving offers