Why this Autumn is a good time to get moving
Spring - not September - is surely the best time to think about buying and selling a home? Consumer journalist Christine Toner looks at why actually this Autumn is a good time to get moving.
September 24, 2018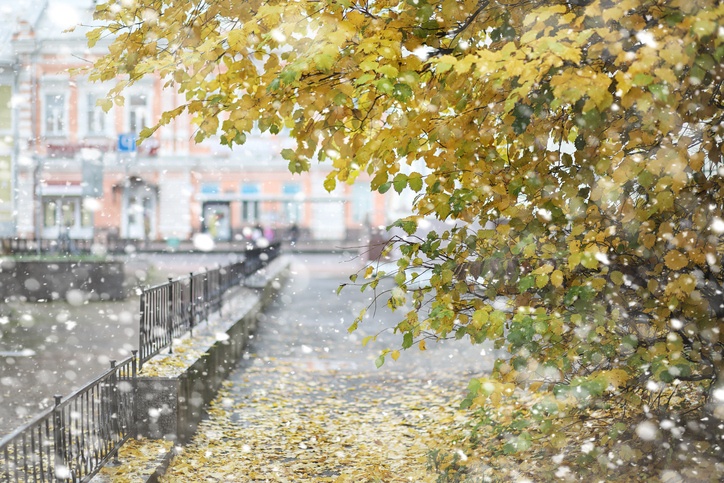 With news we're shifting towards a buyers' market and houses taking longer to sell in certain regions, some wary would-be buyers might be thinking of staying put. And surely Spring – not September – is the best time to buy, when there are lots more properties on the market? And then there's Brexit on the horizon…..
But should you really put your plans on hold? We look at why Autumn is a great time to sell up and buy a new home.
The holidays are over and it's back to business
According to Rightmove there are 16% more homes listed for sale this September than there were during the summer months. We're all back from our summer holidays, the kids are finally back in school after the longest six weeks in the history of time (just me?) and it's time to get on with life – and that means moving home, if that's on your agenda. If you're selling you're also buying, so now is the time to be looking about for that perfect new home.
Last year, September, October and November were three of the most popular months for sales, with in excess of 100,000 transactions recorded by HMRC in each month.
You could be in your new home by Christmas
The other major factor that makes buyers and sellers eager this time of year is the impending festive season; it's that race against time to complete on your sale and purchase and "get in for Christmas".
Our analysis of data from our estate agent comparison tool EstateAgent4Me shows homes listed in October have taken an average of 65 days to sell over the past few years. This means that homeowners who want a sale agreed this side of Christmas should be looking to list their house for sale by mid-October. Getting your house on the market this Autumn will give you a bit of wiggle room.
Thinking of moving? Check out our step by step guide to buying and step by step guide to selling
Moving costs will be cheaper 
The busiest time for moving house is spring and summer. September marks the start of the off-peak season meaning once you come to move you'll be able to get a decent discount.  According to MyMovingReviews.com, moving firms cut their costs by as much as 30% in autumn and winter.
The mortgage market is bouncing back
According to figures from Moneyfacts there are currently 5054 residential mortgage deals on offer, that's up from 4791 in June, showing mortgage lenders are getting back to business after the summer.
"With the end of the year just around the corner many providers are starting to up their game to their yearly targets after the summer lull," says Charlotte Nelson of Moneyfacts. "With a boost in product numbers lenders are simply not offering standard products any more. Instead a range of offerings with different fees and incentives so buyers can tailor the products to better suit their needs."
"Despite the increase to the Bank of England Base Rate rates fixed rates are starting to fall for example the average two-year fixed rate stood at 2.53% in August now it is slightly lower at 2.51%. Any borrower looking for a new deal now would be wise to shop around to ensure they get the best deal."
Deals to be done
When it comes to buying your next home you've also got a better chance of getting a good deal as figures from Hometrack show properties are selling for, on average, 3.7% below their asking price.
In some parts of the UK that figure is even higher. In Liverpool, for instance, sellers are offering discounts of 4.6% on average while in Southampton buyers can expect discounts of as much as 4% (up from 2% in Q3 2017) and in London, you can expect to see price drops of 4.8%.
Manchester, on the other hand, has the lowest level of discounting (2.2%) across all the cities in England and Wales. The northern city also has the highest annual growth rate at 7.4%, followed by Liverpool (7.2%), Birmingham (6.8%) and Leicester (6.5%)
Sign up to our

FREE

weekly newsletter

for the latest news, advice and exclusive money saving offers