Calls for cowboy builders to be stamped out
Over half of homeowners have had a bad experience with a builder, is it time for action to be taken?
July 2, 2018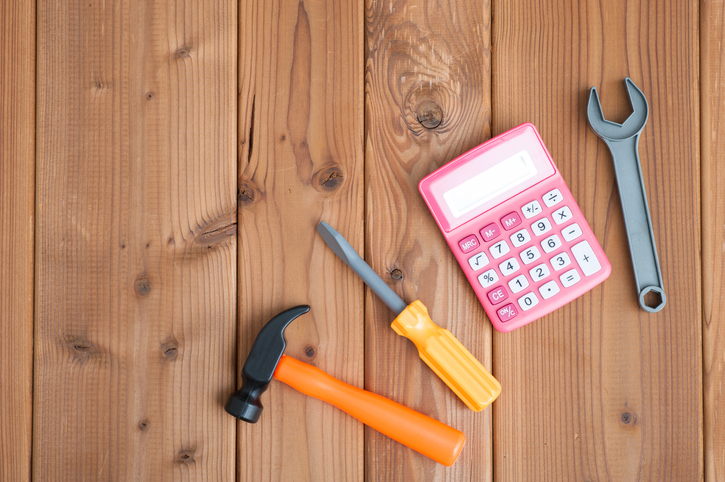 'Rogue Traders', 'Cowboy Builders' – there's a reason why these TV shows exist. It's a sad fact that for all the skilled tradespeople around, there are more than a handful of swindlers who have neither the ability or, indeed, the intent to do a proper job on your building project. In fact, the problem may be bigger than anyone thought.
According to research from the Federation of Master Builders (FMB) more than half of people who commission building work have had a bad experience with their builder.
The research found a shocking 55% of people had a negative experience while just under a quarter (24%) would discourage or strongly discourage family or friends from using their builder.
The most common problems people had with their builders include poor quality work, not turning up regularly, making mistakes, delaying completion and even trying to drive up the price once the contract had been signed.
Paula Higgins, chief executive of the HomeOwners Alliance, said: "When it comes to appointing a builder, homeowners shouldn't have to cross their fingers in the hope that their builder will do a decent job or turn up for a day's work. This study echoes what we know from homeowners calling us here at the HomeOwners Alliance in need of help because their relationship with their builder has turned sour."
The FMB is now calling on the government to introduce licensing to stamp out rogue traders. And it seems consumers certainly believe action should be taken. A massive 90% of homeowners believe that the government should criminalise rogue and incompetent builders while 78% support a mandatory licensing scheme in construction to drive up quality, standards, and professionalism.
Brian Berry, chief executive of the FMB, says: "What many people don't realise is that in the UK, anyone can set themselves up as a builder and start offering their services to consumers. Given how dangerous and expensive building work can be, this can't be right. Nearly 80% of consumers support the introduction of a mandatory licensing scheme and the same proportion of small construction firms agree. The FMB has launched an independent report which sets out how such a scheme could operate and we're calling on the Government to act now."
A range of licensing schemes already exist in other parts of the world such as in parts of the US and Australia, and in some European nations such as Germany and Denmark. In these countries, the construction industry has a far better image as there are little or no unprofessional outfits offering their services.
Paula Higgins adds: "We support the idea of a licensing scheme to drive up levels of professionalism, service and standards across the construction industry. It's time we cracked the problem of poor quality builders once and for all."
Sign up to our

FREE

weekly newsletter

for the latest news, advice and exclusive money saving offers
Let us help you…