Don't be afraid to challenge the experts
In the complicated world of house buying, we often rely on professionals to advise us. But while we're grateful for their help, don't be afraid to challenge the experts...
January 18, 2017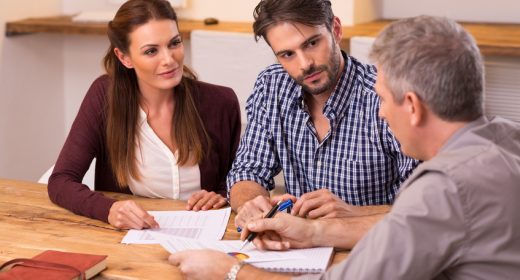 In the complicated world of house buying, we often rely on experts to help us find our way. The mortgage process can be a tricky one and, surprisingly enough, not everyone is a adept when it comes to LTVs, AERs and ERCs. Indeed, mortgages are not exactly the type of thing people read up on in their spare time. Thankfully there are plenty of experts on hand to help. From brokers and solicitors to in-house advisers and surveyors, you'll encounter an experienced professional every step of the way. But while you may be grateful for their expertise, that's not to say you should never question it. Indeed, not doing so could leave you seriously out of pocket.
When I came to buy my first property some years ago, I sought the help of a mortgage broker. Having been a financial journalist for many years, including on mortgage trade magazines, I had nothing but respect for the broker community and regularly advocated the use of a whole of market broker to anyone looking to buy a house.
Upon finding a property and having it valued, our lender requested that we provide independent roofing and damp and timber reports. We duly complied and were soon informed that the lender would be retaining close to £10,000 as a result of works that were needed on the property.
Having seen these reports myself, I was amazed at this figure. Indeed, the roofing report clearly stated the roof could need work in "15 years" at a cost of £3,800, while parts of the flat roof, it claimed, needed some immediate work to the tune of £550. The timber report suggested just £558 worth of work. As such the total retained should have been, at most, £1,058. And even if we'd decided to get a head start and repair the entire roof to save ourselves a repair bill in, ahem, 15 years we'd be looking at no more than £5,000.
As first time buyers – and expecting a baby at the time – unsurprisingly we didn't have a spare £10,000 to hand. I contacted our broker. He worked for us of course, so surely he could help. Not so. Apparently the broker had "no influence" over such decisions.
Challenge the experts
And so began my battle to challenge the experts. I took it upon myself to call the lender. Indeed our underwriter and I spoke so often that month I wondered if I should send him a Christmas card. After countless hours on the phone, reading through the report and arguing the same points, he eventually agreed that there was no basis for £10,000 being retained and reduced the figure to £1,000.
Sadly, I highly doubt that this was a one-off case. What's worrying is that many buyers may feel unable to question these decisions. Had we felt the same we would almost certainly have had to walk away from the sale (as it happens we did, at a later date but that was a result of a title deeds debacle and that's a story for another day).
The moral of the tale is simple. If something looks wrong to you, question it. If you know your broker, lender, surveyor or solicitor is missing something, bring it up. Take matters into your own hands. Buying a home is probably the biggest financial commitment you're ever likely to make. Ignoring glaring mistakes because you're worried about offending an expert or looking foolish could be a very costly move.
Christine Toner
HomeOwners Alliance
The HomeOwners Alliance are on your side to help you decipher the steps involved in buying, selling and owning your home. Read more about becoming a member today for just £45
Sign up to our

FREE

weekly newsletter

for the latest news, advice and exclusive money saving offers