HOA helps member in case against estate agent
One of the founding principles of HomeOwners Alliance is that we support and champion homeowners' rights. A member's recent experience highlights how vulnerable homeowners can be as consumers dealing with unscrupulous characters in the property sector.
September 1, 2016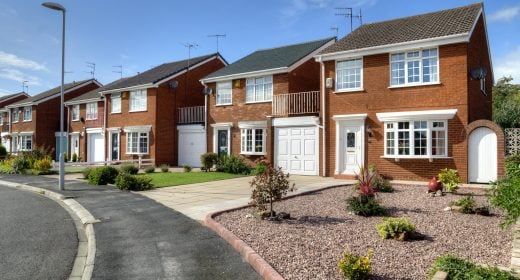 Adrian joined us as a member in November 2015 telling us she had had a difficult experience with an estate agent who she hadn't even appointed.
Adrian's home on the south coast of England was on the market under sole agency with a local agent. In order to generate more awareness of the property, Adrian also advertised it herself online on Gumtree. A London-based agent saw the property on Gumtree and got in touch with our member. She told us he insisted that he would market the property – even though she had not asked him to and without any written agreement with her. A buyer did find the property through the London agent but followed up – and eventually proceeded to completion – with the local agent.
Adrian joined the HomeOwners Alliance at the point at which the London agent was threatening her with court proceedings for commission on the sale though she disputed having entered into any sort of contract with him. Our member told us he was very threatening and demanding in his communications. He issued court proceedings against her before her sale had even completed – so well before any commission would be due, in any case.
Adrian was in touch with us regularly for help on how to deal with the situation. We were concerned that she had never appointed the London agent, that there were no written terms of business provided to her as well as, from what we were told, apparent breaches of the Property Ombudsman's Code of Practice to which the agent (according to his own website) subscribes.
As a member of HomeOwners Alliance, Adrian was entitled to a legal call with a qualified solicitor who was able to confirm that a contract had not been created with the London agent. The HomeOwners Alliance HomeHelpline team were in regular contact with Adrian to reassure her that she was in the right and not to be intimidated into paying the London agent.
We were also able to help Adrian get some publicity through our media contacts and her story was published in This Is Money and she was interviewed on BBC Radio 4's You and Yours.
We were very interested in the outcome of the case. In the end, despite having paid a few hundred pounds in court fees, the London agent failed to appear in court to contest the case. The case was struck out by the judge who said that the agent had failed to prove the existence of a contract and no commission was due. We have suggested that Adrian refer the case to her local trading standards office so that they can investigate her case and take appropriate action against the London agent.
HomeOwners Alliance will continue to highlight intimidatory and unfair practices in the property sector. In this case, our member was lucky enough to be confident in her own position and to have sought our assistance.
Please do let us know if you have been the victim of a rogue agent or other homeownership scam and we will do our best to support you.
Listen to Adrian's story and advice from our chief executive Paula Higgins on BBC Radio 4's You and Yours programme from 17:33 
Sign up to our

FREE

weekly newsletter

for the latest news, advice and exclusive money saving offers