Fairer leasehold system needed to protect homeowners
We look at how leaseholders are having to put up with significant delays and overcharging as a result of the current leasehold process.
September 15, 2016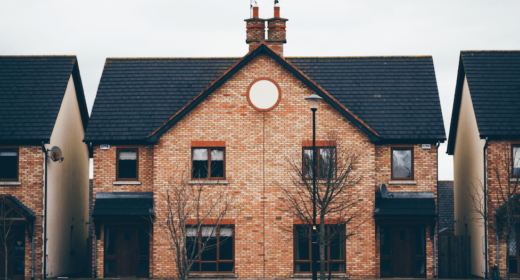 Problems with the leasehold system
One of the main causes of stress and upset of our members here at HomeOwners Alliance is the leasehold system. If you own a leasehold property and are trying to sell, you're in the hands of your leasehold administrator and freeholder. They in turn can pretty much charge what they like for the paperwork you need and can send it whenever they want as there is no provision for redress in respect of delay.
If you're not happy, the most you can do (and in very limited circumstances) is to take your complaint to a tribunal – and in doing so would no doubt irritate your freeholders and you could potentially lose your buyer.
We don't think this is good enough. And nor does the Conveyancing Association (CA), who are of the view that leasehold property owners can easily be exploited by unscrupulous freeholders and their agents under current legislation, and are therefore calling for reform and an amendment of the leasehold legislation.
The CA argues that current legislation is not providing adequate protection for leaseholders during the buying and selling process. Its main concerns are the "significant delays and overcharging." It launched a campaign in August 2015 with recommendations for set fees and a redress scheme for freeholders and their agents.
HomeOwners Alliance is backing the CA's campaign because we believe that leasehold property owners are getting a raw deal. It is usually people with smaller budgets, such as first-time buyers, buying leasehold properties, as they tend to be apartments and therefore more affordable, so it is even more important that they receive adequate protection.
Leasehold property owners looking to sell their property require information from the freeholder for the sale for which the freeholder can charge administration costs. If leaseholder believes that the charges are unfair, they can challenge them at the First Tier Tribunal.
However, the CA say that the tribunal is "only granted jurisdiction in the Commonhold and Leasehold Reform Act 2002 over administration fees in respect of approvals or consents and therefore there is no form of redress for items such as Notice of Assignment, Deed of Covenants (unrelated to an application for consent), Certificate of Compliance or Transfer of Shares)."
This "legal loophole" means that freeholders and their agents are free to charge whatever they want and there is no redress. There is also currently no provision for redress in respect of delay in the leasehold sales process. Leaseholders have no ability to take action against a freeholder or its agent if they do not send relevant information on time.
Paula Higgins, CEO of HomeOwners Alliance, says: "Buying a home is an expensive process so it is vital that buyers know what the costs are upfront. However, when it comes to buying and selling a leasehold property, there are no set fees for administration costs.
"Prospective buyers and sellers are held to random by some freeholders and their managing agents, having to pay extortionate fees to enable the sale to proceed and to comply with the terms of the lease.
"Even when they can dispute a charge such as the Leasehold Property Enquiry Fee, this is not a real option as they need the goodwill and cooperation of the freeholder to sell their property.
"As there is no requirement for freeholders and their agents to join a redress scheme, they can take as long as they want hand over paperwork. Delays are a huge source of stress for buyers and sellers and can cause great financial expense. The balance of power is tilted in favour of the freeholder and it needs to be addressed."
Beth Rudolf, director of delivery at CA, says: "Some charge as much as £300 for a Deed of Covenant when it should cost £80. There should be a scale of fees set by the Secretary of State based on the actual work involved plus a reasonable margin, similar how Land Registry charges are set for its services, and an ability to enforce it."
Rudolf says: "Buyers should know the charges at the beginning of the process so they can factor it into their home buying costs. It's a barrier to moving home as it upsets clients and holds up sales."
Even if a leaseholder is able to challenge a charge, many choose not to. This is because they need the freeholder's cooperation in the sale and any delays could jeopardise the sale.
Rudolf says: "You can't even take your complaint to the Property Ombudsman, and even if you could, their current complaint resolution timescale is 26 weeks, which is just not feasible mid sale. There needs to be a fit-for-purpose scheme that applies to anyone charging for the service and fast tracks the process to ensure that documentation is sent quickly and can penalise those that don't sent it on time."
The CA says that the Department of Communities and Local Government have suggested that they do not recognise that there is a problem. Rudolf says: "The next step is to bring to their attention the loophole and case law. The DCLG think that the legislation is adequate but there is no jurisdiction for these issues."
Nearly 26% of Land Registry transactions are leasehold properties and more leasehold schemes are coming as developers are increasingly building new homes – houses as well as apartments – on a leasehold basis.
Growing numbers means more sales and purchases; 260,000 in 2015 up from 220,000 in 2011, according to the Land Registry – with 57% of all transactions in Greater London being for leasehold properties.
We would love to hear your stories and comments about the issues that the campaign is addressing. Please email us on hello@hoa.org.uk or write a comment in the box below.
For more information, dedicated support and expert advice on your homeowning queries, join us as a member today!
Sign up to our

FREE

weekly newsletter

for the latest news, advice and exclusive money saving offers
Let us help you…
Sign up to our

FREE

weekly newsletter

for the latest news, advice and exclusive money saving offers