£5,000 heat pump grants to replace gas boilers
The government has announced £5,000 heat pump grants to help you switch from your existing gas boiler. Here we explain what a heat pump is, how the scheme works, the disadvantages of heat pumps, and how to apply.
October 21, 2021
4 minute read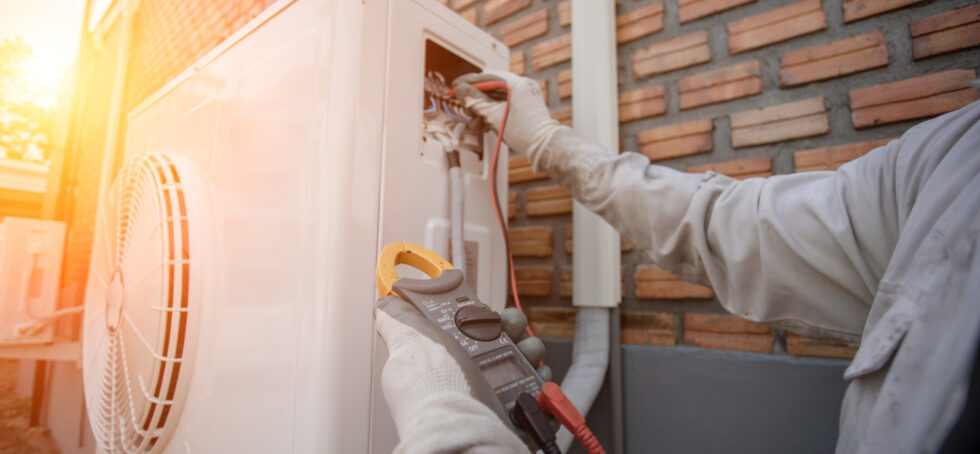 The government has announced £5,000 heat pump grants will be available to homeowners in England and Wales to help them switch to heat pumps and other energy-efficient systems and replace old gas boilers.
The Boiler Upgrade Scheme grants will be available from next April and will mean the cost of installing a heat pump should be similar to that of fitting a traditional gas boiler. Some £450m has been allocated to the Boiler Upgrade Scheme over three years. It was set out in the government's Heat and Building Strategy to reduce carbon emissions from buildings, published this week.
In the strategy the government made a number of "ambitions" including:
Phasing out the installation of new natural gas boilers from 2035.
Working with industry to reduce the costs of installing a heat pump by at least 25-50% by 2025. The aim is that heat pumps are no more expensive to buy and run than gas boilers by 2030
The move will significantly cut the UK's dependency on fossil fuels. It will also reduce exposure to global price spikes and support up to 240,000 jobs in the UK by 2035. And the government says no one will be forced to remove their existing fossil fuel boiler. Instead, it's hoping to see a gradual transition to low-carbon heating systems by 2035.
Are heat pump grants enough?
Experts have criticised the plan as not being far reaching enough. As while up to 25 million UK homes have gas boilers, the heat pump grants will fund just 90,000 pumps over three years. And critics have also said to get the most out of the switch, many households will need costly insulation and other home improvements.
The HomeOwners Alliance's Paula Higgins said, 'We welcome the introduction of heat pump grants as a way to raise awareness and to encourage homeowners to make the switch. But to make the most out of the heatpump, homeowners will likely also need to upgrade their insulation and to replace their radiators.  Without further incentives and financing, a move to heat pumps is unlikely to be enough to keep the nation warm.  Also, government needs to follow through on their promises in order to regain trust after the early termination of the Green Homes Grant." 
What is a heat pump?
Air source heat pumps look like air conditioning units on the outside of buildings and they work a bit like a fridge in reverse. They absorb heat from the outside air into a liquid refrigerant. A pump compresses the liquid to increase the temperature, then condenses the liquid to release heat. This heat is then sent to radiators and the hot water cylinder.
There are also heat pumps that draw energy from the ground or water.
Because they extract heat from the environment, which is possible even at low outside temperatures, heat pumps, which are powered by electricity, produce around three times the energy they use. This makes them much more efficient than a gas boiler.
For tips on getting the most out of your boiler and central heating, read our guide Get your heating working for you
How much do heat pumps cost?
Costs vary depending on the pump and the size of your house, although installing a new system can cost around £10,000 on average. 
However, the heat pump grants aim to make the cost of installing a heat pump similar to that of getting a new boiler. And energy firm Octopus Energy, reportedly said it expected homeowners to pay about £2,500 to the cost of installing a heat pump, roughly equivalent to the cost of a new gas boiler. And that the government subsidy would cover the rest.
However, if you have a heat pump installed, your radiators will run at a lower temperature than with a gas boiler. So you may need to change older, single panel radiators and replace with newer ones to make sure they heat your house sufficiently. This will add to the cost. Also, many houses will need an upgrade to make them more energy efficient, including insulation, before installing a heat pump too.
Are heat pumps different to run?
The most noticeable difference is you won't get the quick boost in temperature you get with gas when you're feeling cold and put the heating on. Heat pumps heat radiators at a lower temperature than gas boilers so your house will warm more slowly.
Also, you'll need space in your garden for the external condenser unit, this needs to be close to or attached to your home.
How to apply for heat pump grants
The Government hasn't announced details of how to apply for heat pump grants yet. However, as there is a limit on the number of heat pump grants available, it's a good idea to keep your eye out for details over the next few months so you can apply as soon as possible if you're interested so you don't miss out.
Sign up to our

FREE

weekly newsletter

for the latest news, advice and exclusive money saving offers