Common House Survey Problems
Don't be alarmed at your building surveyor's report on the house you want to buy. Many of the problems listed are surprisingly common. But some are more expensive than others.
October 14, 2020
A survey by Insulation Express has highlighted the most common house survey problems by speaking to property experts and looking at growing volumes for certain online search terms over the last 2 years.
Their key findings were:
67% of buyers use information from home surveys to negotiate a lower property price
Alternatively, buyers find themselves having to spend around £30,000 to fix the problems that would have been identified by a home survey
Searches for asbestos and structural movement/subsidence have increased 82% in the last 2 years
Japanese knotweed is another growing concern with a 45% increase in search volumes
Roofing problems search terms are also on the rise by 55%
5 of the most common house survey problems:
1. Subsidence and Structural Movement
Cracks in ceilings and walls can be an indicator of structural movement or subsidence. But, cracks in plaster are extremely common, so don't immediately think it's a serious problem. But if subsidence is there , you will need a professional assessment and details of require repairs which could cost tens of thousands of pounds. See our guide on Subsidence: what it is and how to spot it
2. Rising damp
Another issue with an 82% increase in search volume is damp. It's a common problem, but its severity can range from a small area in one room to rising and penetrating damp throughout the entire house. A damp specialist surveyor will need to assess the cause.  The cost of getting it investigated, identifying the cause and fixing it can run into thousands of pounds.
You can find damp surveyors in your local areas using the Checkatrade tool below.
3. Japanese knotweed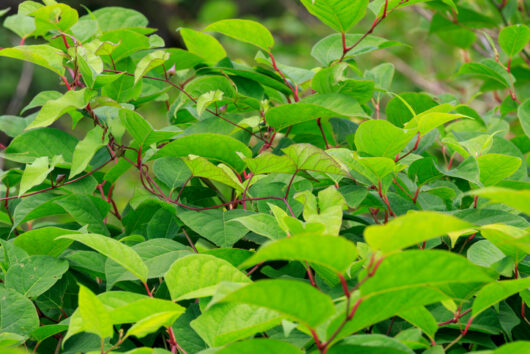 Japanese knotweed is fast growing and hard to eradicate. Its deep roots mean the plant has potential, if unmanaged, to cause major structural damage to properties. It can cause cracks in driveways whether tarmac and brickwork, and may block drains running under your property. Read more about the implications for your mortgage, insurance and treatments.
4. Roofing issues
From missing roof tiles to gaps and dangerous structures, roof issues appear on home surveys frequently. A poor quality roof could even result in your mortgage lender down valuing the property and offering you less.  Make sure your survey report tells you about the condition of your roof.
5. Asbestos
Homes and offices built before the mid-80s may have asbestos in them. It is mostly harmless until disturbed, when its fibres are released into the air. This can cause serious diseases. If found, a surveyor will recommend that it is removed by a professional company. Insulation Express suggests you can expect to pay around £200+ for an initial asbestos survey and around £50+ per square metre for asbestos removal.
What next after a bad house survey?
Your buildings survey may flag up issues that need further specialist investigation. You'll need to find a specialist who can give your more detail on the scale of the problem and costs of repair or treatment. You could ask the vendor to pay, or pay half. They are under no obligation to do so but it's worth asking.
Alternatively if your survey was clear about the problem in hand, get a quote for repairing it. Then you can either ask the vendor to undertake the repairs before you exchange contracts or ask them to take the cost of repairs off the asking price. Read more about what to do after a bad house survey.
Sign up to our

FREE

weekly newsletter

for the latest news, advice and exclusive money saving offers