In the news this week, the latest across the UK
This week's news looks at the mortgage lenders enticing first time buyers with cash incentives, how renters are putting home ownership on the backburner and record numbers of stamp duty refunds were issued last year for second homes.
February 6, 2020
Banks use cash giveaways to lure first‑time home buyers – The Times
Lenders are throwing cash at first-time buyers in return for locking them in to higher mortgage rates.
Borrowers with deposits of only 5 per cent can get a mortgage with £500 to £2,000 cashback, but it can cost them thousands of pounds in extra interest. Newcastle Building Society hands £2,000 to first-time buyers who take out its deposit booster mortgage, which has an interest rate of 3.25 per cent and is available to borrowers with a 5 per cent deposit.
There are 32 deals offering first-time buyers at least £1,000 in cashback and more than 100 deals handing out more than £500.
A low-deposit deal, even with cashback, could put young buyers at a greater risk of falling into negative equity, where a fall in house prices means that you end up owing more than the value of your home.
A deal fixed for two years gives borrowers little time to build up any equity in their home before they have to remortgage. If they do not get a new deal after those two years, the lender will move them on to its reversion rate, or standard variable rate, which is usually higher than all its fixed rates.
If you want expert advice talk to one of our fee-free mortgage advisers today
_____________________________________
Thousands trapped in limbo by post-Grenfell fire safety standards – The Guardian
It was in April 2018 that Danyal Aziz reserved a shared-ownership flat at the Paragon in Ilford, east London. The development, built with government funding to provide affordable housing, was supposed to be completed that November and Aziz was told he must obtain a mortgage offer within 28 days of the reservation or risk losing the property.
A year on, he had no moving-in date. Three successive mortgage offers had elapsed and when, in August 2019, he applied for a fourth, he entered an unnerving limbo. His lender would not value the flat until it received official assurances about the safety of the cladding which developer, Nu Living, seemed unable to provide.
Aziz is among an estimated 500,000 people to have been trapped in temporary accommodation or unsaleable homes because of confusion over new fire safety guidelines.
In December 2018, the government issued advice on the materials and maintenance of cladding on high-rise buildings to ensure that they were not combustible following the deaths of 72 people in the Grenfell Tower fire in 2017, for which flammable cladding was blamed.
Cladding on buildings more than 18 metres high, which may have been in line with old regulations, must now be examined to ensure it complies with new stringent guidelines. A tower is only deemed safe if a 9 metre model of its combustible wall system has passed a fire test. Until a lender sees proof, surveyors will value the home at zero and refuse the application.
_____________________________________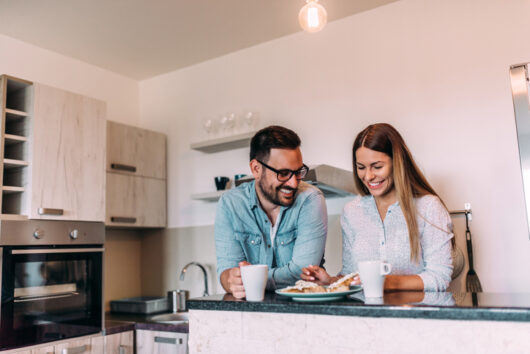 Renters put saving for a home on the back burner – Independent
As the Brexit bounce delivers annual house price growth at a 14-month high, four in five Britons who don't own property say they are now prioritising other financial goals over getting on the UK housing ladder.
With marked shifts in the renting demographic over recent years, 82 per cent are now focusing on aims like raising a family, paying education debt, living in a convenient location, travelling or even funding hobbies rather than saving for their first home, according to research by Dutch bank ING. Though the vast majority would still like to own their own home, most feel the UK housing market is on the "wrong track", with accessibility challenges the major driver behind a lack of enthusiasm.
Almost 40 per cent of renters who have never owned a property say they don't expect to be able to buy, and just 9 per cent plan to purchase a home before the age of 30.
The private rented sector currently accounts for around 4.6 million households. At just under 20 per cent, that's almost double the figure in the 1990s. Just over half of them, an increasing proportion of whom have dependent children, expect to eventually buy a property.
With renting costs accounting for a third of their income compared with mortgage bills worth only 18 per cent, they'll now need an average deposit of just over £42,360 to do so.
Buying a property might not be the right decision for everyone but if you're weighing up the pros and cons, our guide on whether buying or renting is right for you, might help.
_____________________________________
House prices: most expensive and cheapest areas to buy in the UK – The Week
Properties in Greater London cost in excess of £210,000 more on average than homes in the next most expensive UK region despite nationwide price rises over the past year, newly released figures show.
The average asking price in the English capital and surrounding area is £612,465, followed by the South East at £400,150, according to Rightmove's latest house price index.
The Midlands has seen the fastest annual increases, with year-on-year growth of 4.2% in the West Midlands and 3.8% in the East Midlands.
And the West Midlands and East of England saw the fastest month-on-month price growth following the December general election, rising by 2.6% and 2.7% respectively. Average house prices have risen in all regions of England since the general election.
Celebrating the nationwide hikes, Marc von Grundherr, director at Benham & Reeves estate agents, said: "We have absolutely seen a post-election bounce, quite substantially actually… People have been waiting for stability, and the moment it arrived, confidence in the market has increased significantly.
"There has been a dramatic Boris bounce, so to speak, with real optimism among buyers still getting good value."
The only areas in the UK where prices have fallen in the post-election period are Wales and Scotland.
Find out what's happened to house prices in your area with our House Price Watch.
_____________________________________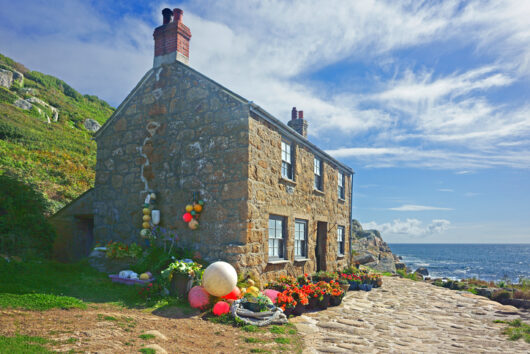 HMRC issues record stamp duty refunds for second homes in Q4 – Mortgage Solutions
HMRC has banked £3.3bn from stamp duty receipts in the last three months of the year, in line with Q4 2018, despite refunding a record amount of overpayments.
In total, 314,700 transactions took place in Q4 of which 285,700 were home purchases. Stamp duty receipts for home purchases reached £2.3bn, also on a par with the previous year's quarterly takings.
However, 11,100 refunds valued at £155m were issued to buyers who had been charged the additional homes levy of three per cent for a buying a new home before selling their old property. If buyers sell their original main residence within three years of the purchase they can claim the stamp duty back. The three per cent additional homes tax was introduced in April 2016.
During previous quarters in the year, refund levels have not exceeded 6,500 transactions.
Just over £400m of stamp duty receipts were collected through the three per cent higher stamp duty rate in Q4.
Since April 2016 there has been an additional rate of stamp duty for second homes. If you are buying an additional property or are buying a home and may end up owning two properties even just temporarily, you have to pay extra stamp duty. Here's everything you need to know.
_____________________________________
Around 1.8MILLION Britons live in high-risk flood areas and 90,000 new-build homes will be built on these danger spots by 2025, report claims – Daily Mail
More people than live in Manchester and Birmingham combined — around 1.8 million people — are at risk of flooding in the UK, a comprehensive report has revealed. Torrential rain and overflowing rivers saw vast swathes of the Midlands and Yorkshire devastated by flooding at the end of 2019. It took the total amount of properties hit by flooding in the last 12 years to almost 100,000.
Worryingly, the report from The Climate Coalition also states around 90,000 homes are projected to be built in high flood risk areas over the next five years. The report found climate change was a driving force behind the increasing flood threat in the UK.
In two recent studies, researchers found the likelihood of extreme rainfall happening in the UK had increased by approximately 40 per cent because of climate change.
'The rush to build is leading to ridiculous short-termism like building on flood risk land,' said Paula Higgins, chief executive of the HomeOwners Alliance. 'If you are looking to live in a home for 20 to 30 years you should know it is safe from climate risk.'
But in reality, a huge amount of homes in the UK are directly affected by flooding and climate change continues to threaten more.
The Climate Coalition is also calling on the UK Government to take measures to achieve its net zero target as soon as possible.
_____________________________________
Sign up to our

FREE

weekly newsletter

for the latest news, advice and exclusive money saving offers