Reforming surveys, what's your view?
Want to have your say about surveys? Then you'll need to act quickly as the consultation for a new approach to house surveys closes this month
July 2, 2019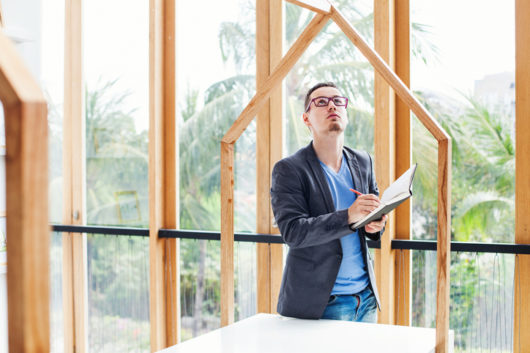 Assessing a property's condition before you decide to buy is a critical part of the home-buying process. The Royal Institute of Chartered Surveyors – or RICS – is the household name that delivers the great majority of these surveys.
But surveys aren't perfect. Maybe you've had a survey in the past that has been so basic or riddled with caveats you've wondered whether it was worth the money? Or had your house sale fall through as a result of an overzealous surveyor? And how many of us can remember what type of survey we commissioned during our last home purchase?
It's for this reason that RICS is consulting on a new approach. A new mandatory Home Survey Standard. And it's seeking views from homebuyers, as well as from industry. But you've only got until the 29th July left to respond.
Why are surveys so important?
Here at the HomeOwners Alliance we believe surveys are crucial. We want homebuyers to have all the information they need to make the right decision.
And if there are issues with the house that need to be fixed, they need an independent report so they can get them fixed before they buy or – importantly – renegotiate the price.
What are the main problems under the current system?
There is a lot of criticism from homebuyers about surveys as it stands. These include:
A lack of standardisation. For example, survey reports can be either short and meaningless or too long and difficult to digest.
Confusion caused by the many different types of surveys, from condition reports to building surveys.
The cost of a survey – which can be off-putting in an already very expensive home buying process.
Continued consumer confusion around the difference between a RICS survey looking at the condition of your home and a mortgage valuation survey conducted by the lender for the lender.
What are the changes being proposed? 
RICS's proposed changes include:
requiring surveyors to improve communication with clients, so that all parties know the buyer's needs before they select a survey. Consumers would therefore be able to make a more informed choice before selecting their surveyor and the type of survey they need.
a change from names like "Home Buyer report", "Condition Report" etc to an easier to understand numerical system, with minimum levels of service for each one.
a standardised level of service from all RICS surveyors across the country.
only using a surveyor with local knowledge of the area, depending on instruction, who would have specialised local knowledge such as areas prone to flooding or subsidence.
What to look out for when you're choosing a surveyor
While RICS consults on improving surveys, what do you need to watch for when appointing your surveyor? Here are our top tips:
Before instructing a surveyor, ask to see an example of a copy of a survey report so you know what to expect before you instruct them.
Have a conversation with our appointed surveyor and flag up any concerns you have that you would like them to pay particular attention to.
Phone your surveyor after you have received your report if there is something you want further clarification on.
Read our guide for more information on what sort of survey you need and how to get the best out of your surveyor.
What has your experience been? Let us know in the comment box below
Sign up to our

FREE

weekly newsletter

for the latest news, advice and exclusive money saving offers