A Christmas gift from lenders? And other mortgage news
All the latest news, rates and need-to-knows from the mortgage world from our consumer journalist Christine Toner
December 14, 2017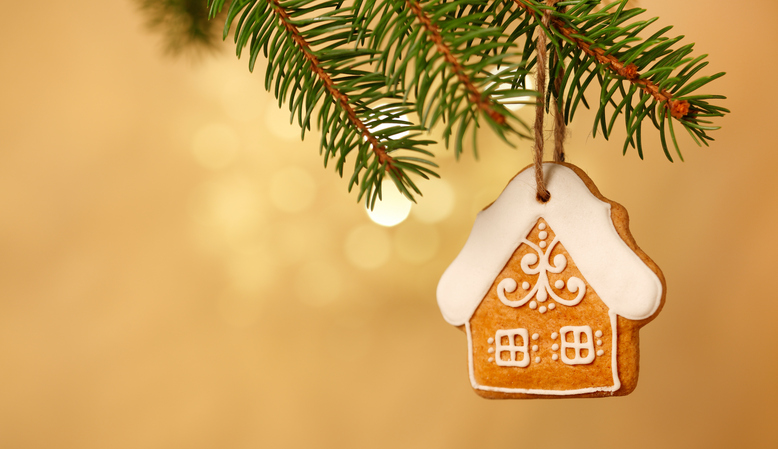 A Christmas gift from lenders?
Since the base rate rise last month those borrowers on their lenders' Standard Variable Rates (SVR) have been concerned that their mortgage repayments will be on the rise. However, it seems lenders may be giving their borrowers a little festive gift this Christmas as according to figures from the Moneyfacts Mortgage Treasury Trends Report the average SVR has only increased by 0.14% since 1 November.
According to Moneyfacts' finance expert Charlotte Nelson "just 56% of providers have passed on a rise to their SVR, with seven of them choosing to increase their rates by less than the 0.25%, which has caused the average SVR to rise more modestly."
Merry Christmas!
Not sure what type of mortgage to get? Read our guide for all you need to know
Fixing frenzy
While SVRs may not be rising as fast as expected it seems a large number of borrowers are still opting for the security of long term fixes. Paragon Mortgages' latest Financial Advisors Confidence Tracking (FACT) Index report, shows an increasing number of homeowners are opting for five-year products.
The report claims the popularity of fixed rate mortgages has been rising steadily since 2011, and now accounts for almost 90% of all products, which has increased from 87% in the same quarter last year. Two year fixed products remain stable, making up 47% of all mortgages in the last quarter and are still the most popular product on the market despite the continuing popularity of longer terms.
John Heron, managing director, Paragon Mortgages, said: "With interest rates gradually increasing, after a long period of historic lows, it is not surprising that homeowners are racing to fix the cost of their mortgage for longer terms. Over the coming months, it is likely that we will see a further surge of borrowers locking into fixed rates before they climb higher."
Record year for remortgaging
The number of people remortgaging in 2017 hit record highs, according to the latest data from industry trade body UK Finance. The figures show homeowner remortgage activity totalled £7.3 billion, up 15.9% on September and 17.7% higher than a year ago.
Head of mortgage policy at UK Finance June Deasy said: "Over the last year, the number of loans for remortgaging have been at record levels; this trend looks set to continue further as we head towards the end of 2017 and borrowers seek to take advantage of low interest rates.
Want to join the thousands of people checking their mortgage is on the best rate? Speak to our mortgage partners at London & Country by speaking to them today or starting your journey online with their instant mortgage finder 
Mortgage Best Buys
Check out today's best mortgage deals.  Click see more best buys to see the full range, or speak to London and Country today on 0800 073 2326
Sign up to our

FREE

weekly newsletter

for the latest news, advice and exclusive money saving offers