Should I move into an unfinished new build?
Would you move into an unfinished home? It sounds crazy, but more and more buyers are being encouraged to take ownership of incomplete new builds...
March 3, 2017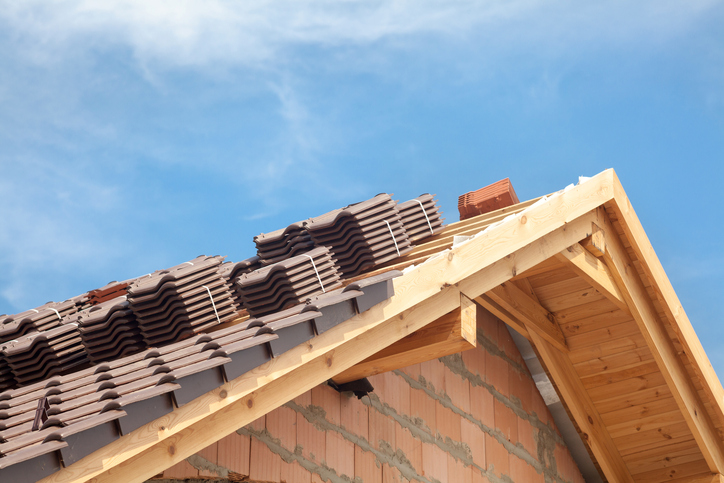 Taking the shine off new build homes
New build homes are increasingly popular. Schemes such as Help to Buy, which let buyers purchase a property with minimal deposit make the new build option particularly attractive to first time buyers. The idea of living in a brand new home with all the mod cons and no maintenance is a huge draw for would-be homeowners.
However, new builds are not without their problems and many arise as a result of the buyer being encouraged to move in – and as such take ownership of – the property before it's actually finished.
Now I know what you're thinking. Who in their right mind would move into an incomplete home? But you'd be surprised. Knowing you're keen to move, and likely to have already faced delays, some builders will even encourage you to act against your best instincts with cash incentives to move in.
And we're not talking about collecting the keys to a home without windows or a kitchen. No, it's the smaller finishes – the finer details – that you may think shouldn't cause problems but, in far too many cases, do. Indeed issues that may seem inconsequential may actually have more complicated causes that aren't initially obvious.
Build in haste…
Developers are under pressure to build whether from the government as a result of housebuilding targets or from themselves in an attempt to maximise profitability for their shareholders. As a result many new build developments are being rushed to completion. Buyers are encouraged to move in before the houses are finished while builders simultaneously move off site with promises to complete the minor works at a later date – minor works which when you add them up often represent a long list of problems. And if one area is unfinished, other areas often are too. What's worst, once you're in, there's less urgency on getting them finished. On paper at least the builders have hit their deadline.
Even if building control have signed off your property there can be problems. Recent reports surrounding Bovis Homes revealed the housebuilder has had to set aside £7m to compensate buyers who've had problems with their homes.
Bovis has faced accusations that it was encouraging buyers to move into unfinished homes with cash incentives. That's how desperate they are to build and run.
Your stories
We frequently hear stories from desperate homeowners whose properties are most certainly not up to standard yet developers are at best reluctant and stalling, and at worst refusing to do anything.
One homeowner we spoke to recently, who didn't want to identify the development in question for fear of affecting their ability to sell in the future, said that she and her fellow residents had endured six years of faults and flaws since moving into their new homes. One property has had over 10 roof repairs as a result of leaks.
This is not an isolated issue. According to a report released by Shelter this week, 51% of new homeowners say they have experienced major problems with their properties including issues with construction, unfinished fittings and faults with utilities.
Shockingly, some developers won't allow buyers access to the property they are buying to conduct a snagging report before completing. At the HomeOwners Alliance, we are lobbying the government to give new build homebuyers the legal right to conduct a snagging survey before they complete. It is unacceptable that a buyer should be forced to complete on a property without ever getting the chance to check that it's up to standard. It's time buyers' rights took precedent over builders' profits.
In the meantime, we strongly advise against completing on your new build property until you're happy with it.
Become a member

of the HomeOwners Alliance for tailored advice and help with your new build problem, or get in touch today with your story at

hello@hoa.org.uk
Sign up to our

FREE

weekly newsletter

for the latest news, advice and exclusive money saving offers