Should I use my Estate Agent's solicitor?
What's so wrong with using the solicitor recommended by the estate agent? Property Lawyer Sharon Buthlay takes a look...
February 23, 2015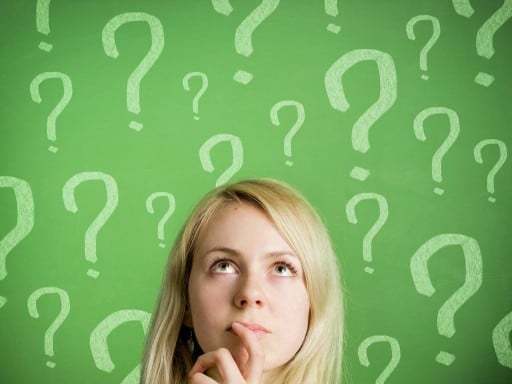 Do you have the right to choose your own conveyancing solicitor? You would think so, wouldn't you? In my 35 years experience in the property profession industry sadly this is not always the case.
Estate agents, property developers, mortgage advisors and even lenders routinely pressurise property buyers and sellers into using a solicitor not of their choosing.
With the average property in the UK now worth around £200,000 whether you are buying or selling a property that is a considerable amount of money to entrust to anyone. Sometimes it is the largest financial transaction we will make in our lives. So should you be pressured into using a solicitor chosen by a third party with vested interests?
Let's take a look at estate agents who often like you to use their preferred solicitor. This can be for several reasons :
They like to work with a known and trusted local solicitor who they know will give them updates on how the matter is progressing.
They have an agreement with a firm of solicitors to refer work to them in return for a referral fee (which will be added to your bill).
They are part of a national chain of agents whose staff are targeted and incentivised to get you to use in-house conveyancing companies. Thereby giving control of the whole conveyancing procedure and conveyancing fee to the agent firm.
Estate agent recommended solicitors are often more expensive than you could get by 'shopping around' for solicitor quotes because they may be paying a referral fee and they have a 'captive' market.
The Pros and Cons of Using the Estate Agent's Preferred Solicitor 
When you are selling a property the agent will often offer a discounted package or lower fee percentage if you use their chosen solicitor. This can seem like an attractive offer but you should ask for a full written quote from the solicitor firm (including any possible extras) before accepting. All solicitors must give you independent, impartial advice but you will probably be asked to waive your right to privacy between you and your estate agent if you accept one of these packages. Meaning that your solicitor is free to report to the estate agent exactly what is happening in your sale.
There are times when I have found that to be to a client's detriment. For example, your sale is underway but your purchase falls through and you don't want the buyer or your estate agent to know in the hopes that you can tie another purchase up quickly and keep the sale together. You need your solicitor to keep this quiet – but how does that work when they are all part of the same firm? With the buyer chomping at your heels to move in you may find your estate agent putting pressure on you to move out. Remember your estate agent only gets paid when your sale completes.
When you are buying a property particularly if it's your first home you may feel pressured to keep the estate agent 'sweet' by using their preferred solicitor in order to ensure that you secure your property. In a seller's market where there is a shortage of property on the market and the buyer is 'in competition' with other buyers the inference would be that the buyer using the estate agent's preferred solicitor will be given preference to buy the property. Anxious not to lose the 'dream home' buyers often capitulate and use the solicitor stipulated by the agent – even where said solicitor may be miles away or more expensive.
In summary when buying or selling a property it is vital that you appoint a solicitor that you can trust to act in your best interests, who will have the experience to complete the transaction properly and in timely manner and who will charge you a fair price for doing so.
Everyone has the right to choose their own solicitor. Both the Solicitor's Regulation Authority (SRA) and the Council for Licensed Conveyancers (CLC) rigorously state that its members are meant to ensure that their client has chosen them to act without pressure being exerted upon them to do so.
If you are being pressurised into choosing a solicitor as outlined above refuse firmly and advise that you will seek the advice of the SRA or CLC – this usually does the trick!
This blog was provided by
Sharon Buthlay
Property Lawyer
Conveyancing Marketing Services (CMS) Ltd
www.conveyancing-cms.co.uk
Author of The HIP Way to Buy and Sell Your House
Sign up to our

FREE

weekly newsletter

for the latest news, advice and exclusive money saving offers
Let us help you…
Sign up to our

FREE

weekly newsletter

for the latest news, advice and exclusive money saving offers