How mediation can help settle a dispute with your builder
Mediation expert Jacky Lewis tells us how mediation helps people who feel ripped off by their builder and want to "have it out" while avoiding any confrontation.
December 16, 2013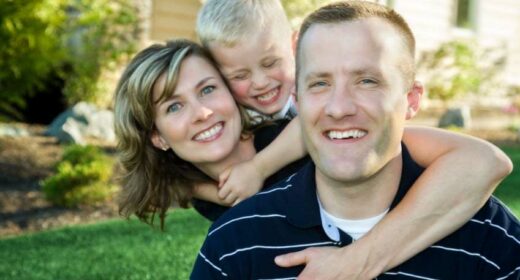 Nancy and her husband Sid recently purchased a new house for their growing family.  They have children aged 8 and 4 and a new baby of 3 months.  Nancy is a banker with a big City firm and Sid is in IT and travels a lot.  A few months after they moved in it became obvious to Nancy and Sid that they needed more space and they decided to build kitchen extension.  They got a couple of quotes from builders and went with Gary, a builder whose family firm, Extensions-R-Us Ltd, had been recommended by a neighbour.
Gary and his team moved in in August, they stripped out the kitchen and knocked out walls.  The work was slower than Gary had promised and in addition they had to wait for Local Authority Building Inspectors on several occasions.
As the kitchen progressed Nancy decided on new, costly energy-saving lighting and chose more expensive wall and floor tiling than had previously been agreed.  Nancy and Sid had been paying Gary stage-payments for his work and were shocked and upset when he presented them with his final bill for all the extra work which they felt was unreasonably large.  They say they feel 'taken for a ride'.
Nancy and Sid wanted to settle their dispute with the least fuss possible but were determined to 'have it out' with Gary.  They felt misled and that they were being unfairly treated by someone who presented himself as a professional.  Nancy knew about mediation and contacted a mediator through Property Law UK/Mediators.  The mediator talked confidentially with both parties and, as they both agreed, set up a mediation date.  They met for three hours and came to an agreement about Gary's bill.  The cost of the mediation was shared between them.
The advantages of mediation:
It is a confidential process
It saves face and preserves professional reputations
It is 'without prejudice', which means if it does not settle, the information revealed at mediation cannot be used in any subsequent court action.
It opens lines of communication and enables people to maintain a relationship.
Mediators are:
Highly trained
Properly accredited by professional mediation associations.
Hold sufficient Professional Indemnity Insurance
Used to working in high conflict situations and with all manner of personality types
Non-judgmental
Help parties to explore what would be a 'good enough' settlement.
Preparing for a mediation:
The parties choose a mediator
The parties choose how/whether costs will be divided
The mediator will contact parties in advance to hear about their perspective on the matter and how they think it could be settled.
The mediator will send parties a mediation information sheet and an agreement to mediate
The mediator will ask parties to write a short (2-3 page) confidential position statement about how they view the dispute.
Parties will agree a date, time and venue for mediation.
On the day:
Nancy comes with Sid, Gary comes with his uncle.
The mediator establishes a respectful space.
Parties are encouraged to come to a mediation assuming that settlement of some kind is possible
They are encouraged to put their side of the matter without interruption.
They should come prepared to re-examine their position.
They do not need to come with a mass of 'evidence' or files of legal papers.
They come to an agreement they both feel is fair.
The mediator writes up a confidential Memorandum of Undertaking, with the help of the parties, which the parties sign up to.
If agreement is reached:
It is confidential which will preserve the good reputation of Extensions-R-Us Ltd.
Both sides will feel that they have been heard.
They will have avoided the stress, distress and expense of the court process.
Jacky Lewis: Mediator
www.mediationmatterslondon.co.uk
Read more related guides:
Sign up to our

FREE

weekly newsletter

for the latest news, advice and exclusive money saving offers