boo
Christmas Gift Guide for Homeowners
H&M Metal Candlestick – £12.99
Go simple and encourage your loved ones to bring some on-trend Nordic 'hygge' into their homes with the comfort of candlelight. You'll be hitting two trends at once with H&M's cool metallic designs.
hm.com
Personalised Christmas Eve Crate – £36
Update the traditional Christmas stocking with these festive personalised crates. You could even go a step further and fill it with some exciting Christmas goodies…
notonthehighstreet.com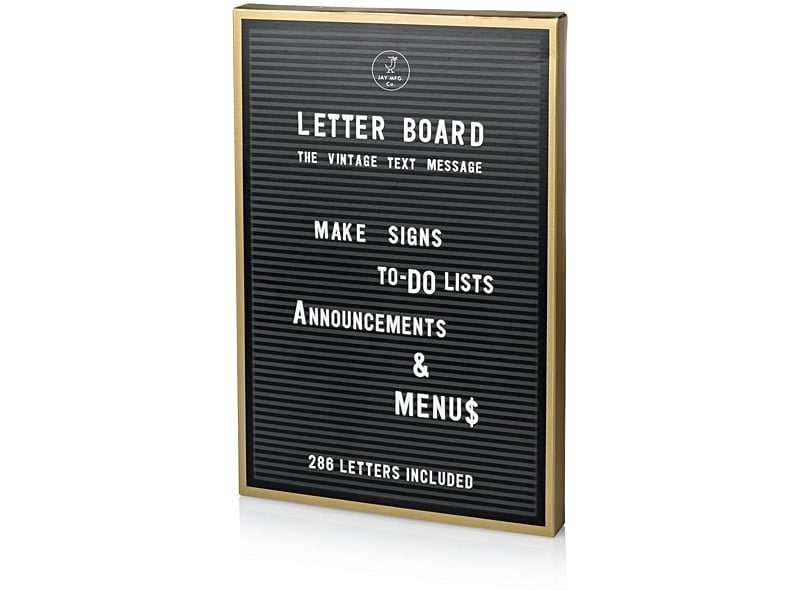 Gold Letter Board – £49
This vintage-inspired gold letter board is the perfect way to send a sweet Christmas message. A practical gift that looks much more chic than the average whiteboard!
oliverbonas.com
Snowy Salutation Mug – £12
These gorgeous festive mugs designed by artist Nathalie Lete are inspired by childhood memories. Add some warming hot chocolate and marshmallows and these are the perfect Christmas gift.
anthropologie.com
Personalised Wooden Cheeseboard Set – £19.99
Let's face it – Christmas isn't complete without some port, crackers and cheese. This beautiful wooden cheeseboard is a fantastic gift for couples or new homeowners. Personalise it for a special touch.
gettingpersonal.co.uk
iKettle 2.0 – £99.99
For the tech lovers in your life, the iKettle 2.0 allows you to boil water from anywhere in your home, via your smartphone. Wake up to the perfect brew and provide a cosier start to these colder mornings…
firebox.com
Housing at the heart of the Autumn Statement? Yes, but the pulse is weak…
The Chancellor Philip Hammond has just delivered his Autumn Statement 2016 promising a "step-change" in the Government's commitment to delivering new homes.

"We have made good progress," he said "… but for too many, the goal of homeownership remains out of reach."

Hammond highlighted a previous announcement in October, when the Communities Secretary Sajid Javid launched a £3 billion Home Builders' Fund, to unlock over 200,000 homes and up to £2bn to accelerate construction on public sector land. This was welcome, although £2bn of this cash had already been pledged under pre-existing schemes.

The new measures announced by the Chancellor today included:
A new white paper on housing addressing the long-term challenge of delivering housing in the places where it is least affordable and most needed. HomeOwners Alliance supports this aim, however, there have already been a wide array of both private and publicly-funded reports into the housing crisis. What is really needed is direct action to speed up the delivery of new homes. 
A £2.3 billion Housing Infrastructure Fund to deliver infrastructure for up to 100,000 new homes in areas of high demand. This is good news. There is no question that in order to support the delivery of new homes infrastructure is needed. However, while it might sound headline-worthy to say this will support "100,000 new homes" an initial reading of the speech suggests the Chancellor means this will provide the background infrastructure for this number of homes rather than creating an extra 100,000 homes on top of any previous housebuilding pledges. 
A further £1.4 billion to deliver 40,000 additional affordable homes. A relaxation of restrictions on government grants to allow a wider range of housing-types. Any increase in the number of affordable homes is a positive. However, this remains a drop in the ocean compared to demand. The statement lacked a firm commitment to deliver the 250,000 to 300,000 extra homes per year that experts believe are necessary to meet Britain's housing demand.
Continued support for the Help to Buy: Equity Loan scheme and the Help to Buy ISA. We believe Help to Buy has been a useful scheme for aspiring home owners. It is a shame that the Mortgage Guarantee element is due to end shortly, as uncertainty surrounding Brexit may lead to a tightening in the availability of credit for borrowers with small deposits .
London will receive £3.15 billion as its share of national affordable housing funding to deliver over 90,000 homes. Again this sounds like new money, but HomeOwners Alliance believes this is in fact just a clarification of how much London will receive out of an already-announced budget.
A ban on letting agents' fees to tenants, to improve competition in the private rental market and give renters greater clarity and control over what they will pay. The HomeOwners Alliance welcomes this as it means landlords will shop around for the best letting agent which can only benefit the tenant, and help them to save.
Over the course of this Parliament, the Government expects to more than double, in real terms, annual capital spending on housing.
Paula Higgins, founder and chief executive of HomeOwners Alliance says: "While initially we were happy to see housing at the heart of the Autumn Statement, our initial assessment is that – sadly – the pulse is weak; not all the pledges during the speech amounted to new cash injections.

The number of new homes being promised is a drop in the ocean compared to the 300,000 homes per year that experts commonly quote as being necessary to solve the housing crisis, and address many successive years of under supply.

A Housing White Paper is no doubt over-due in Whitehall, but in reality there have already been a plethora of reports from both policymakers and private organisations identifying Britain's housing needs. What we really need is a firm plan of action to deliver more homes in the areas that they are most needed and quickly."

Alongside commitments to building more, we would have liked to see more help for home-buyers in the form of a new stamp duty exemption for first-time buyers or review stamp duty to help last time buyers looking to downsize.

On letting agent fees, it's not surprising to see the industry up in arms about the banning of letting fees, claiming the fees will be passed fully onto the tenant. That's just not true.  If this results in more cash in renters pockets it will help them to save for a deposit to buy. "

Credit: image sourced from BBC
"Estate Agents Don't Sell Houses Anymore"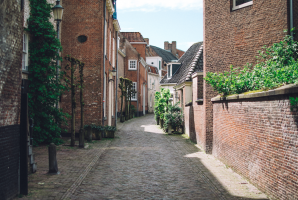 Back in the day, you went to an estate agent to sell your house.

You did this because they had all of the buyers registered and because they knew how to price your property.

When I first started in estate agency in 1984, people would pop in to each local agent to add themselves to their mailing list – a Rolodex of wishes and wants that served as the database (albeit a manual one) of all those that were in the market to buy. Twice a week, I'd sit in the back of the office photocopying sales particulars and stuffing them into envelopes ready to be franked and posted to hundreds upon hundreds of waiting potential purchasers. The 'hot' ones would receive a call from our negotiators whenever a suitable listing was instructed to us and that would go something like this:

"Hello, it's Sally at Quirk and Partners. Are you still looking for a property?"

"Yes, I am", would sometimes be the reply.

"Well, I've just taken on a lovely three bedroom semi in Peartree Lane that I thought might interest you," says Sally.

"Ok, can you stick the details in the post?" was the regular riposte. And the applicant card would then be thrown to the back of the office for me to add to my pile of post.

Of course, if Sally noted a morsel of enthusiasm from said applicant she'd lurch into an eloquent and persuasive prose with a view to tempting said person into a viewing. Success in that regard was infrequent but not impossible, albeit that property buyers then, as now, wanted to see the goods and to kick the tyres before committing to making an effort.

One thing was for sure in days gone by: the estate agent had the power. They had the register of buyers. They held the ability to disclose details of new property listings via press ads, ring outs and their mailing list. They had control of the flow of property information and had the upper hand in knowing what had sold, for how much and how long that home had been marketed for.

And hence the estate agent sold houses and could charge a fee based on their pivotal and valuable position in the buying and selling process.

Then something changed…

The disintermediation of that power and information went online for all to see.

Since 2000, when Rightmove launched, visibility on all properties marketed for sale and all sold data became democratised.

Each agent's inventory, sold prices, time on market, internal photos, room measurements, previous price changes are all fair game to the prying eye. No longer do the public have to rely on scraps of informative being fed to them at the will of a vested interest. It's open season on property info, 24/7.

The new order of things as a would be property buyer is to search online via Zoopla and Rightmove and to set up alerts that advise when a new listing comes to market that suits requirements. This is the modern day mailing list or ring out.

Checking to see whether an asking price is correct is a doddle now. Local comparable home sales and the prior value of individual houses themselves are readily available via the likes of Zoopla, HM Land Registry, Nethouseprices.com and so on.

Joe and Jo Public have become, in effect, the agent. They buy what they want to buy, merely helped by the agent.

So why do you need an agent at all now if the info balance has shifted and transparency of data prevails? Because the agents' job has become one of facilitation. As a conduit between buyer and seller and as a means of communication. The estate agent is now, by my contention, a concierge predicated around great communications and exceptional service levels. A hand-holder. A property usherette.

No longer do agents sell houses as such. And they should be paid accordingly.

Written by Russell Quirk, eMoov
Homeownership declines – but rather than build, set up a Housing Commission, says report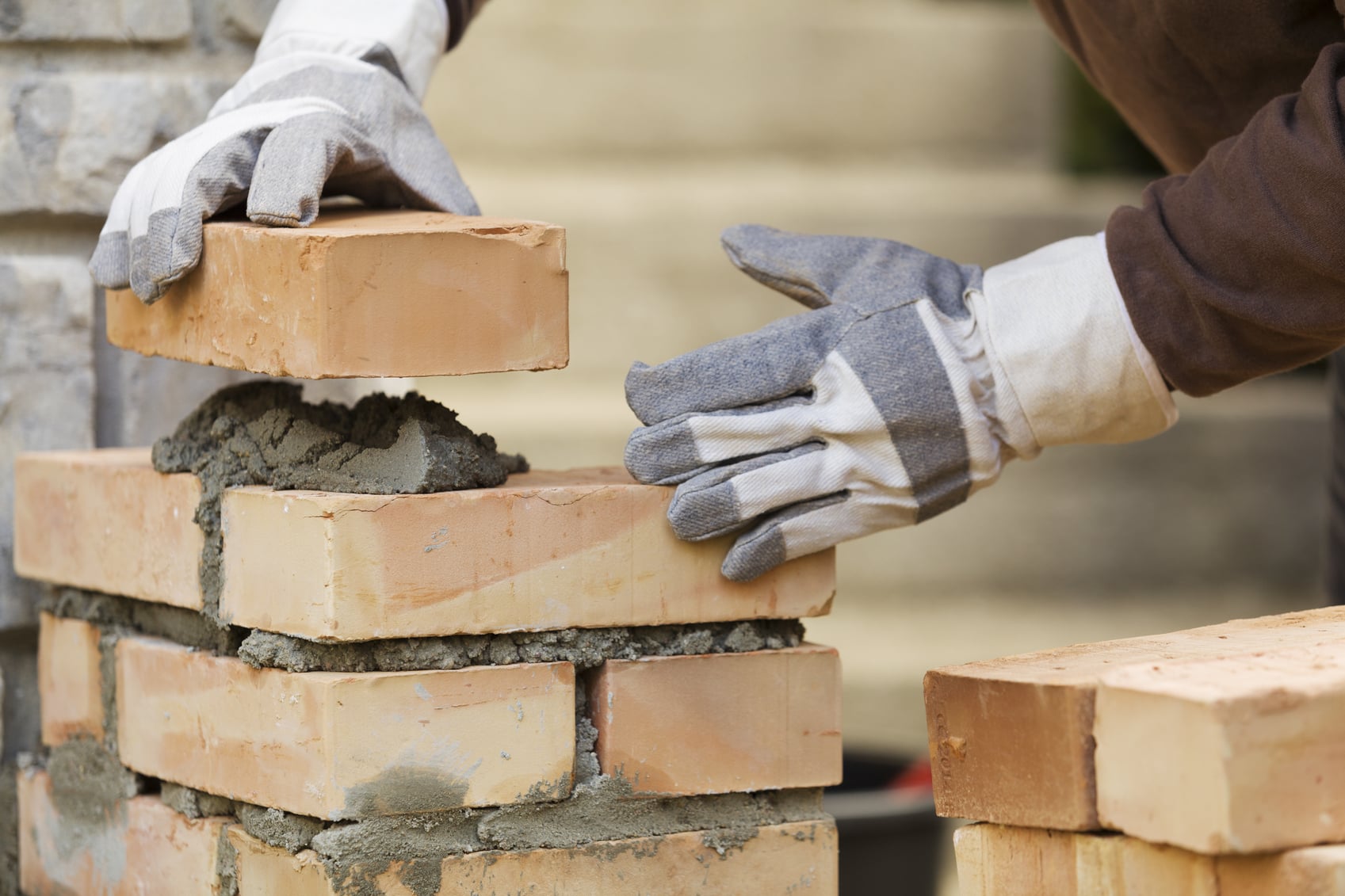 The Redfern Report – a Labour-commissioned review led by one of Britain's largest house builders –  has reported that the rate of homeownership has fallen significantly in the UK, from 70.9% in England in 2003 to 63.6% in 2014/15, with young people being hardest hit. Among 25-34 year olds, the rate of homeownership fell from 59% in 2003 to 37% in 2015.

The key cause of such a fall between 2002-2014 in homeownership was the financial crisis. This meant first time buyers who found it harder to access finance suffered from a fall in incomes relative to non-first time buyers and were faced with rising house prices.

The solution to this sorry state of affairs? Build more affordable homes? No – according to the report, this won't reduce house prices. The report suggests what we need now is a cross-party independent Commission to make long-term policy recommendations.

Paula Higgins, chief executive of the HomeOwners Alliance commented:

"I feel somewhat cynical about a new home developer saying that building more homes isn't a critical part of the solution. No one expects an increase in supply to instantly drive down house prices, but it is about creating a sustainable housing market. Building more homes – the right homes at right prices in the right places – is what Britain needs to get out of this mess.

I agree that national targets for house building can set some unusual incentives, namely for house builders who are more likely to throw up poor-quality boxes rather than thoughtful, high-quality homes to meet the needs of the population. I'm also very concerned that the archaic leasehold system means that first time buyers and those buying new homes are being taken advantage of by developers and property managers. To that end, we strongly support the All Party parliamentary recommendations made last June."

On the proposal to create a Commission, Paula said, "The Commission needs a wide remit in order to protect new home buyers. We also need a housing minister that has some political clout – sitting at cabinet meetings where homeownership can be discussed alongside wider macro-economic issues about wages and inflation."

Meanwhile, there is some good news for first time buyers. The Council of Mortgage Lenders have said this week that the amount borrowers are paying as a percentage of their household income to service capital and interest rates reached a historic low this month for both first-time buyers and home movers, 17.8% and 17.7% respectively. This compares to a much higher spend in previous years; eight years ago when interest rates were much higher, homeowners spent 23.7% of their income on repayments. With rates being so low, there is no better time to get a good deal on your mortgage.

We can see in our latest House Price Watch report that buyer enquiries are beginning to return following a slowdown after the Brexit vote but the lack of available homes for sale is a constraint.

The HomeOwners Alliance offer our members support and advice on buying, selling or owning your home. Find out more about becoming a member
Successful Selling in Winter
Bright Colours
Once everything has died in your garden, you are only left with the bare bones of your property. However, you can brighten up the way that your home looks by painting your doors and windows a bright colour. A bright red cuts through snow and dull wintery light, while a purple or jewel tone looks very festive and warm. Either way, a cost effective colour will help potential buyers spot your house from the street.
Lighting
With the nights drawing in and it getting darker sooner, outdoor lighting will be increasingly important. Not only will it help make your home a safer and more welcoming place to be, it will have the same effect on potential buyers. Line your driveway with up lights or lantern lights, and pop a wall light beside your door… p.s. Christmas lights do not count!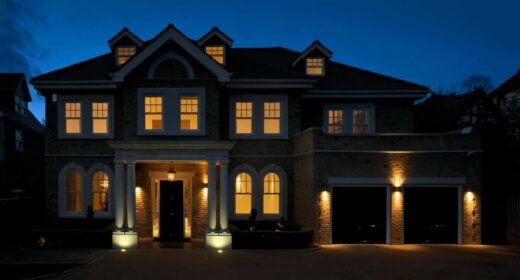 Maintenance
Keeping up the maintenance of your home is important all year round, but it is particularly important to get those last bits done before winter really sets in. Clear your gutters, cut the grass before it gets too wet to do it and repair any damage that might have been caused to paint or structures. It's also worth getting the boiler checked, as a warm house sets a welcoming tone for any potential buyer stepping over the threshold.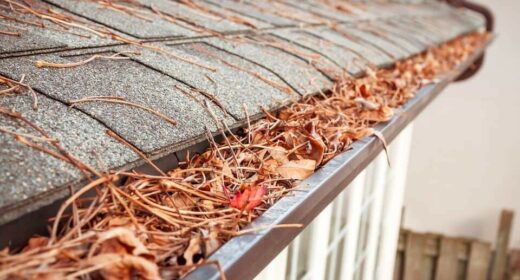 Spruce up the Garden
Just because your garden looks good in the summer, doesn't mean that it necessarily looks terrible in the winter when perennials are gone. Hearty winter greens such as juniper, cedar and boxwood, holly and ivy or a cheeky Christmas tree will add festive colour to your front garden, porch or doorway. Carefully placed Poinsettia's can also add a splash of festive colour in bay windows.

Photos
House Network offer the great function of being able to upload your own photos to your listing, so try and take photos on a day that isn't particularly wintery, because on the off chance that your property is on the market for a while, then your photos are going to date quickly. Depending on snow fall too, a snowy photo could be misleading. Instead, pick a clear, sunny day for photos of your property.
Big Numbers
Make sure your home is easily recognisable from the street with big numbers on the door or side of the house. That way, if it does snow on the day of a viewing, your property will still be recognisable even if it is covered up.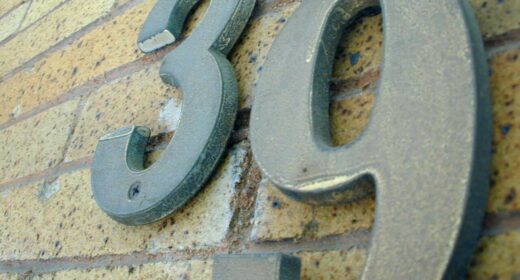 If it snows…
If it is likely to snow in your area, then you should be diligent about clearing your driveways and walkways of snow and ice. You never know when a viewing might happen, and the least of your worries should be whether potential buyers can get on to the drive or make it in to the house.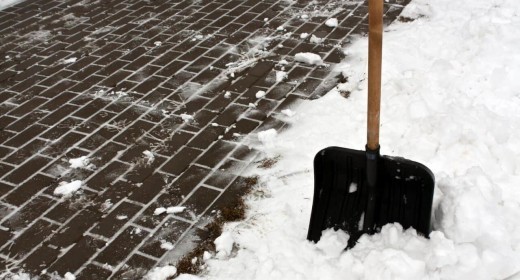 House Network draws from 12 years experience as the UK's original Online Agency, so if you're thinking of selling your home this winter why not contact them for a free no obligation valuation? You can book online via www.housenetwork.co.uk/home-valuation.aspx

Join the thousands that have saved on average £5,000 in fee's with our one off fixed fee of just £699, and a complete money back guarantee for extra added peace of mind.
Problems facing freeholders on new developments
There is a silent revolution going on in the new build market, which no one seems to know about, least of all the actual homeowners and their conveyancers. The legal term is "freeholders on private estates". Most people know about freehold and leasehold, but this new model has crept in without democratic scrutiny or discussion and over the past 10 years or so has become the industry standard. The new problems facing freeholders are estimated to affect at least half a million homes in the UK.
What is it?
You buy a freehold house on a new build estate and are told there is a small service charge to look after the lovely green open spaces. Sounds reasonable? Yes, until the problems start – like being charged high management bills for poor service or being charged before the estate is completed. Then, you begin digging and find the devil is in the detail. The charge is bound to your property through your title deeds, so your only way out is to move and pay off the fees. If you do move, the management company is involved with the property transfer, with fees to pay and possible delays (as often happens with leasehold transactions).

If you want to dispute the fees or ask for justification for spending so much you find that, unlike leaseholders who have a tribunal, there is no alternative dispute resolution available to freeholders. Your only alternative is to fight it in court. Not many people have the resources and motivation to take this on. You have no consumer rights as the management companies are accountable to the landowner (themselves) and not you. There is no way to change the service provider and no right to manage.

So the freeholders on a private estate find they have to pay whatever charge the company decides for whatever level of service it chooses. The open space you pay for can be used and abused by the general public and yet you are still expected to pay full council tax.

Leaseholders on private new build estates sometimes suffer from the same problem. In addition, they may end up paying inflated ground rents and may find the cost of buying their freehold is unaffordable. Although they may have a right to manage their own building and internal common parts, they have no such right with regard to the management of landscape and external amenities such as play areas. They are effectively paying two different types of charge with entirely different rules.
How has this happened?
This has all come about due to negotiations between developers and planning authorities under what is known as "Section 106 agreements". The original intention of these was to mitigate the impact of new developments on their surrounding infrastructure (roads, schools etc.) where they would otherwise not obtain planning permission. Over the years it has turned into a mechanism for councils to squeeze funding from developers in a sort of legalised bribery. Councils may think they are doing the best for their ratepayers, but in the process are selling out on the new homeowners. So much is clawed back under 106 agreements that standards of build quality are reduced to maintain profit margins and the homeowners are forced to pay for open space which is not theirs and over which they have no influence.

If you refuse to pay because you are dissatisfied, your concerns and queries will be ignored, and you may be bullied in to paying up under threat of court action.

Homeowners feel duped, ripped off and very angry at the unfair and cynical way they are being treated. HorNet is a UK wide network to campaign for change and regulation. The group agrees that the whole system is unfair and unjust to the homeowner. The bigger picture involves retention of land by investors and the back door privatisation of green open space.

If you agree the government should step in and at least put in some form of regulation and alternative dispute resolution, then please sign HorNet's petition. 

If you are in a similar situation, learn more about service charges in our guide. Become a member of HomeOwners Alliance for extra support and to help us campaign for better regulation of this area. 

With thanks to HorNet for contributing to this article.
Discounted tickets to Ideal Home Show at Christmas 2016!
Back for 2016 at EventCity Manchester and Olympia London, the Ideal Home Show at Christmas 2016 brings you everything you need to prepare your home for the festive season. From the 10th – 13th November (Manchester) and 23rd – 27th November (London), this annual Christmas shopping event will give you ideas on everything; from decorations and hand crafted gifts, Christmas puddings and festive fizz, to furniture and New Year Home Improvements.

Whether you're after a family day out, an inspiring shopping trip or simply the time to pamper yourself, this year's seasonal show is bound to leave you feeling festive!

As a pre-Christmas gift, we're offering you a special discount code to use when purchasing your tickets, so you can treat a loved one to a great day out at a great price!
Simply enter the code HOA when purchasing tickets from www.idealhomeshowchristmas.co.uk or when calling 0844 209 7366 (Manchester) 0844 209 7330 (London)   

T&Cs: Book before 10th November 2016. A £1.70 transaction fee applies. Calls cost 7p per minute plus your phone company's access charge. Children under 15 go free when accompanied by a paying adult (max. 2)
Heathrow's Third Runway – What next for local homeowners?
The government has approved a third runway at Heathrow to expand UK airport capacity following a Cabinet committee meeting last month. We take a look at what this means for homeowners at this very early stage and what other hurdles the government still has to jump to make the runway a reality.
The Impact on Homeowners
Local homeowners have been fighting against Heathrow expansion for years. Far from bringing clarity or closure, this announcement marks the start of a long journey, and for many a continued fight. A fresh consultation by the government as to the runway's exact location is already underway. This is likely to take up to a year. And the local councils are very likely to request a Judicial Review of the consultation process in the lead up to the decision, such is local opposition.

Even if everything runs smoothly for the government, the actual runway is not expected to be completed until 2025.

Most residents impacted worry about the loss of their homes, as the runway will wipe out whole communities, as well as increased noise, air pollution and disruption. Many say they will continue to fight the decision. While others see the opportunity in taking the offer of compensation and moving elsewhere. But they are all watching and waiting.
Compensation packages
How close a property is to the new runway will determine the level of compensation residents will be offered. The government has confirmed that owners whose homes are under threat of compulsory purchase – which totals around 750 – will receive compensation of 125% of the property's market value from Heathrow Airport Holdings. The value will be negotiated by the seller and the government and government have said that the value will be set as if no proposals for a third runway had been made.  Homeowners will be entitled to have a Chartered Surveyor to represent their interests.

The homeowners will also receive relocation costs, stamp duty and their legal costs when they come to buy a new home. It's believed another 3,700 homeowners set to be effected by the proximity of the new runway will get the option of whether or not they wish to sell their property. Meanwhile, homeowners affected by the noise of planes are to be offered insulation (£700m has specifically been set aside for this reason).

Dan Knowles, Chartered Surveyor at Sawyer Fielding, explained what happens next, "A National Policy Statement will set out the consultation process to consider the merits of constructing the third runway. There is then likely to be a Judicial Review demanded by opponents questioning the legality of the consultation process.  If the Judicial Review rules in favour of Heathrow, A Development Consent Order will go through Parliament, which if granted will provide Heathrow compulsory purchase powers. Of course, negotiations will begin long before then." 

Paula Higgins, Chief Executive of HomeOwners Alliance said, "This is a terrible time for all the homeowners affected. While the decision to build the new runway has been announced, the process now will be slow and uncertain. It's critical that homeowners receive fair compensation and can access the financial packages immediately so they have the choice to move and get on with their lives."

"Unfortunately, the government is not giving the same treatment to those who are in similar situations – for instance, if they live on an estate that's being regenerated. We have members who have been stuck for years on unloved estates and are at the mercy of the local authority, fighting to get the compensation they are are due. For some, like Jasmin in West Hendon, life has been put on hold for years – seeing the price of their property drop and being unable to remortgage as they have to wait until the local authority makes the first move."

If you're in a similar situation, learn more about CPOs in our guide and become a member of the HomeOwners Alliance to help campaign for better compensation rules.
Win free tickets to the Ideal Home Show at Christmas 2016!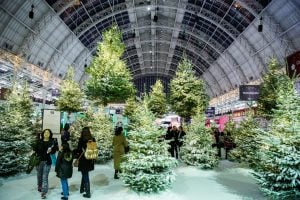 Back for 2016 at EventCity Manchester and Olympia London, the Ideal Home Show at Christmas 2016 brings you everything you need to prepare your home for the festive season. From the 10th – 13th November (Manchester) and 23rd – 27th November (London), this annual Christmas shopping event will give you ideas on everything; from decorations and hand crafted gifts, Christmas puddings and festive fizz, to furniture and New Year Home Improvements.

Whether you're after a family day out, an inspiring shopping trip or simply the time to pamper yourself, this year's seasonal show is bound to leave you feeling festive!

As a pre-Christmas gift, we're offering you the chance to win a free pair of tickets to one of the shows, so you can treat a loved one to a great day out and get some fantastic home inspiration!

Sorry – this competition has now ended. We're now offering a unique discount code to get cheaper tickets – click here to find out more!
If you own your own home you are likely to live longer
Across most of the UK there is a direct correlation between homeownership levels and life expectancy according to an analysis conducted by the HomeOwners Alliance; where homeownership levels are higher, so is life expectancy.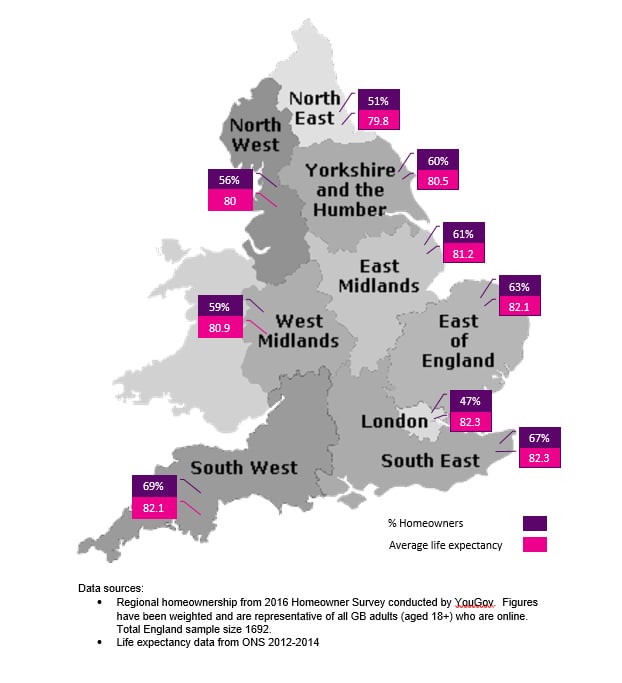 However, homeownership levels have been declining for the past decade (peaking in 2002 at 69.7% down to 63.8% according to latest official figures from the April-June 2016 Labour Force Survey). High demand for homes is pushing house prices to unaffordable levels. Political parties, experts and the government all agree that the underlying cause of the housing crisis is that we have not been building enough new homes for decades.

Home Ownership vs. Life Expectancy graph:
Data sources:
Regional homeownership from 2016 Homeowner Survey conducted by YouGov.     Figures have been weighted and are representative of all GB adults (aged 18+) who are online. Total England sample size 1692.
Life expectancy data from ONS 2012-2014
The decline of homeownership is having and will increasingly have profound, long-lasting and adverse economic and social consequences. For example, it increases poverty among pensioners, increases social problems for children raised in insecure rented accommodation, reduces living standards among lower and middle income earners, pushes up the housing benefit bill and increases inequality. And, as our analysis shows, it also has an impact on life expectancy.

The only exception to the correlation between homeownership and life expectancy is London, where life expectancy and homeownership are not strongly linked.

Paula Higgins, CEO of HomeOwners Alliance believes, "Reversing the decline in homeownership should be one of the government's highest priorities. We know that homeownership in this country has tangible benefits – including longer and happier lives. But the high costs mean it is out of reach for more and more people – widening the gap between the rich and the poor and fuelling social inequality.  The UK urgently needs a functioning and stable housing market as the current housing situation is deeply unfair."