boo
Claim free tickets to the Homebuilding & Renovating Show 2017!

Claim free tickets to The National Homebuilding & Renovating Show 2017!
If you are planning an extension, are halfway through updating your interior or dream of building a sustainable house from scratch, a visit to The National Homebuilding & Renovating Show from 23-26 March 2017, at NEC, Birmingham, will give you practical help to turn your ambitions into reality.
Free one-on-one advice sessions
Bring your plans and questions and receive tailored solutions at the free one-on-one sessions at the Advice Centre. Talk to over 15 resident property experts, some of whom are regular TV presenters, including Charlie Luxton, a sustainable architectural designer who is currently presenting 'Building the Dream' on More 4.
More than 500 key suppliers
Whatever the product, there's nothing quite like seeing it in real life and picturing it in your home. The show, which is this year sponsored by Everest, brings together the freshest ideas from industry leading suppliers based across the country, all under one roof.
Educational masterclasses and in-depth daily seminars
Smart, secure, sustainable – whatever you want your project to be, the tailored masterclasses at the show can help. These are short sessions jam-packed with detailed advice on specific talking points, all from the brightest minds in the world of homebuilding and renovation. The show will also feature bite-sized seminar sessions that give practical answers to common questions.
In addition, the show will support and raise awareness of a new legal duty within the Housing and Planning Act 2016, dubbed the 'Right to Build', for those interested in information on how to apply for a plot of land locally.
Claim your free tickets!
We have over 100 free tickets to give away. Simply email us at hello@hoa.org.uk with the subject "Homebuilding & Renovating Show 2017" and we'll send you the link to claim yours.
Offer expires at 3pm on 22nd March 2017.
Has the government given up on homeownership?

Has the government given up on homeownership?
On the face of it, it would seem very much so.
The recent  housing statement amounted to little more than regurgitated ideas from past statements – ideas that have had an insignificant impact and will no doubt continue to do so, despite their fresh new coats.
It is easy for many of us to sit behind our keyboards and criticise the failure of the current government in addressing the housing crisis, and it is Government, not just the Conservatives but Labour before them.
It is a monumental task – there is no doubt about that –  but rather than tackle it head on, the Government have shown little ambition in their attempt to remedy the situation. For example, I strongly believe that there is a case for building on marginal greenbelt land.  About 1% of the greenbelt land has been classified incorrectly and could be better used to feed the demand for housing.
But this was one area where the Government insist on digging their heels in.  It is simply as a result of them managing their own reputation,   nothing more.
Could we be happy as a nation of renters?
The Government certainly seems to think so, with various reforms aiming to improve the rental system in the UK and make it more attractive from the point of view of the person renting.
As a nation of aspirational homeowners, we very much view homeownership as happiness, the end game and the 'I've made it' mark in life, when you can call a little piece of the UK your own.
But does owning a property really equate to happiness?
According to Quartz, some of the lowest nations for homeownership rates are Switzerland, Germany, Denmark, Austria, France, the Netherlands, Finland, Italy, America, Canada, Luxembourg, Australia and finally the UK.
But in the United Nation's latest World Happiness Report the UK ranks as the 23rd most happy nation. Of all of the nations with a lower homeownership rate than the UK, only Italy (50th) and France (32nd) rank lower in terms of 'happiness'. The rest rank within the top 20 and the majority of those are within the top 10.
Denmark and Switzerland are the happiest nations of all, but have the third and first lowest homeownership rates respectively.
So why are we not more enthused about a shift towards long-term renting?
Well, the average proportion of household income spent on rent in the UK is one the highest across Europe, if not the highest.
On top of that, UK rents are predicted to increase at a faster pace that house prices over the next five years, an increase of 25%, according to the Royal Institute of Chartered Surveyors.
Despite Buy-to-Let remaining a lucrative investment as well as a strong demand for rental properties, many landlords are expected to scale back their stock. The additional stamp duty charge could deter more venturing into the sector.
So with fewer properties to choose from, rental misery will inevitably increase.  Together with a historic low of housing stock for sale,  it is abundantly clear that the Government has given up on homeownership and no, we would not be a nation of happy renters.  Not until Government addresses the imbalance between wages and rental prices, which they haven't done for quite some time and are unlikely to do anytime soon.
Written by Russell Quirk, eMoov
Are big estate agency brands better than local high street firms?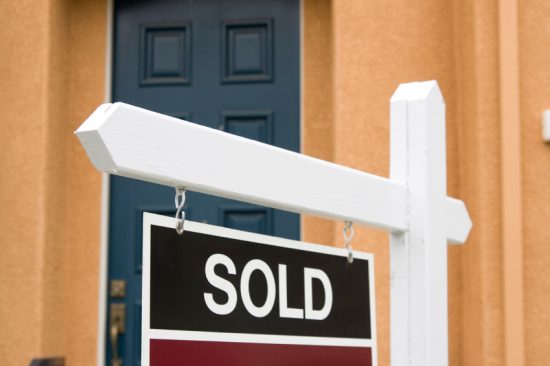 Big estate agencies vs local high street firms
We found that home sellers could be missing out on thousands of pounds by opting for well-known estate agent chains rather than local big-hitters. The important thing is to look at which agency has the greatest share of the local market rather than simply opting for the most well-known brands nationally.
Analysis by our 'EstateAgent4Me' tool has shown that, when choosing an estate agent to get the best price for your home, those with a larger share of their local housing market are more likely to sell a property and to achieve the asking price.
The top third of agents by market share in their area have a 61% success rate of selling properties on their books, compared to just 53% for agents in the bottom third.
Busier is better
Agents with more properties are also more likely to achieve the asking price, achieving an average of 97% of the asking price, compared to 86% among those with fewer on their books.
The data shows that local market share is a better indicator of success than a well-known brand, and there is no evidence to suggest that national chains perform better than local agents.
In Tonbridge (Kent) for example, independent agency Bracketts has 29% of the local market. The agency has a sales success rate of 68%, usually achieving the asking price.
In Burnham Crouch (Essex), the chain Church & Hawes has 33% of the local market and has a sales success rate of 65%, usually achieving 98% of the asking price.
The figures are based on 65,000 enquiries to the HomeOwners Alliance EstateAgent4Me service between June and November 2016. EstateAgent4Me provides home sellers with performance data on local estate agents, to help homeowners get the best agent for their needs.
Paula Higgins, chief executive of the HomeOwners Alliance, says: "Agents with a larger market share – and possibly several local branches – are likely to have a bigger network of interested homeowners, so your home is actively sold to more people.
"It is also possible that smaller agents are less likely to achieve the asking price because they are more tempted to put in a high asking price in order to win business in the first place. Successful agents can afford to be more realistic.
"There is a virtuous circle where successful agents win more business, making them busier."
12 is the magic number
Separate research by HomeOwners Alliance recently found that 12 days is the optimum length of time for a property to be listed on the market in order its achieve the maximum sale price.
Any less or more than 12 days on the market means that sellers accept, on average, less than their original asking price. However, agents with an average selling time of 12 days achieve 100.89% of their stated price.
Should you pay a pre-contract deposit?
Here at HomeOwners Alliance we know a thing or two about the underhand tricks of some estate agents. As champions of the buyer and the seller we've heard tale after tale of unscrupulous agents giving their profession a bad name with deceptive practices that leave buyers in the dark or sellers out of pocket. However, the latest tale in the Estate Agent Chronicles is really something else – not least because the Property Ombudsman – the industry body whose sole aim is to make the industry fair – has actually given it the OK. (more…)
Government Housing White Paper – what it means for you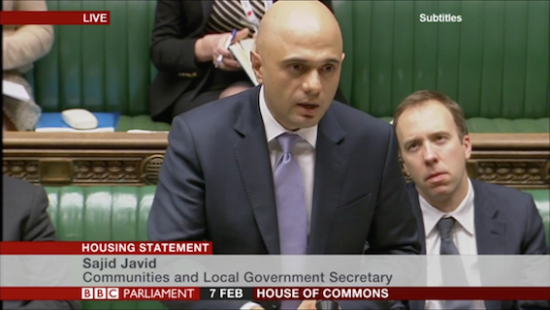 The government has just released its much-anticipated Housing White Paper, but it is a disappointing read for aspiring first-time buyers with no new incentives or extra funding to fix the home ownership crisis.
Communities Secretary Sajid Javid, today delivered the provocatively-titled paper, "Fixing our broken housing market," however, its language is vague, with plenty of talk of improving transparency and speeding up planning, but little in the way of concrete plans.
In the House of Commons today Javid said the paper was a "bold and radical vision" for dealing with systemic problems, but shadow housing minister John Healey said it would "desperately disappoint" millions of people struggling with the cost of housing crisis.
The housing white paper makes a significant change to a key Conservative manifesto pledge to build 200,000 starter homes by 2020. These homes were to be made available to first-time buyers under 40 at a discount of 20 per cent to the market value.
The paper says: "we will change our focus from starter homes to a wider range of affordable housing." Although the government still says that through these measures it expects to help over 200,000 people become home owners by the end of the Parliament.
It says: "Starter homes will be an important part of this offer alongside our action to build other affordable home ownership tenures like shared ownership and to support prospective homeowners through Help to Buy and Right to Buy."
Healey said it was more of a "white flag" than a white paper and that it "confirms that the Tory Party has given up on home ownership. It waters down the promise to help those who need help to get a first foot in the housing market".
A Change in Tone?
At HomeOwners Alliance, we recognise the importance of an affordable rental market and welcome the government taking steps to achieve this, however, we hope that the change in tone does not signal that the government is giving up on the ambition of home ownership for those that want it.
We welcome the government's promise of greater transparency for leaseholders. We hope this translates, as the housing minister has recently promised, to firm plans to stamp out poor practice by housebuilders and others in this space.
We also believe it is vital that, as part of reforms to the housebuilding and planning system, the government drives an improvement in the quality of new homes being delivered so that those buying new-build properties are getting better value for money.
HomeOwners Alliance chief executive Paula Higgins says:
"The government should not give up on homeownership and the security and stability that comes with it. Recent research from the British Social Attitudes Survey found that 86% of people want to own their own home, while our own findings have found that there is a homeownership gap of  five million people."
"Finding a long-term solution to making housing more affordable and getting people firmly on the property ladder so they can have a home of their own is ultimately what is better for society."
A look at the proposals in more detail
Increasing housing supply
Unsurprisingly a huge chunk of the White Paper focuses on how the government will encourage more house building. This includes relaxing planning rules, helping smaller housebuilders to access loan finance and and freeing up public sector land to build on.
Building on brownfield sites will increase, green belt land will remain protected and the government will put a stop to land banking – where a developer buys land but doesn't build on it – by making the process of buying and owning land more transparent – making it possible to see who owns what piece of land.
Higgins says: "Developers have deliberately managed the supply of new homes for too long, enabling them to take advantage of pent up housing demand."
"The government is making small steps towards preventing developers from sitting on valuable land, but we strongly believe more needs to be done. Holding up the development impairs the speed of building housing and we need to deal with the issue of affordability.
"Stats show there is a huge discrepancy between the number of plots and homes approved for development and the number of actual homes being built so this is clearly a huge problem which needs to be tackled head on."
…But quality is also vital
Higgins continues: "In my role, I hear horror stories nearly every day about shoddily constructed homes that turn the dream of home ownership into a living nightmare. If the government wants to help stimulate house building, then it has a responsibility to ensure that new homes are of a high standard and help to solve the housing crisis in the long term.
"This white paper has skirted the issue of quality and I am disappointed that the government has missed the opportunity to re-visit the recommendations made by the All Party Parliamentary Group for Excellence in the Built Environment in full.
"The government is more concerned with numbers than homes for the future and there is a real danger that we are building the wrong sort of home. We need to revisit enforcement of the existing standards system for new build homes.
"The white paper back tracks on space standards and there is a very real danger that poor quality rabbit hutches will be built and presented as the solution to the crisis."
Starter homes
The white paper has reduced the 20% starter homes requirement on large sites to 10%.
"While providing a diverse range of homes on sites is welcome, this reduction makes little sense and the government seems to have backtracked under pressure from developers," says Higgins. "I hope that the homes that are built under this requirement are of a decent standard and are built to last."
Leaseholder protection
While there was nothing in the way of concrete plans for tackling the growing leasehold issue, the government has at least vowed to "consult on a range of measures to tackle all unfair and unreasonable abuses of leasehold." This includes leaseholds being sold on and traded without the homeowners' knowledge.
"The focus on leasehold houses is not before time, but we also need to turn our attention to those who have bought them already," says Higgins.
"Those who were encouraged to purchase through the Help to Buy scheme and the latest wave of new homes, for example, find themselves caught in a leasehold trap – leaving them with the choice of shelling out thousands for their freehold, or living in homes which are unsaleable. The entire system is broken and in desperate need of reform if we are to create a stable housing system that truly works for everyone."
Local authorities to get more power – and more responsibility
The government wants every area of the country to have a plan for what development is needed and particularly ambitious local authorities will be able to access a share of £25m of new funding to plan for new homes. If they fail to make a suitable plan by 2018 the government will step in with a national baseline.
Downsizing incentives
In order to free up family homes and help older homeowners move to more suitable accommodation a consultation will begin with developers, lenders and representative groups to devise "incentives and innovations" to help older homeowners to downsize.
Rumours that Stamp Duty exemptions would be put in place to incentivise older buyers to move home remain weren't confirmed.
Protection for renters
With insecurity often cited as major issue for renters the government will work with the National Housing Federation and the British Property Federation to encourage landlords to offer longer tenancies for renters – helping to give greater stability to tenants.
Banning rogue landlords
Acknowledging that standards in the Private Rented Sector are still not good enough the government will take action to ban the worst landlords and letting agents from the market while councils will be able to fine and prosecute them.
Leasehold mis-selling – the next PPI?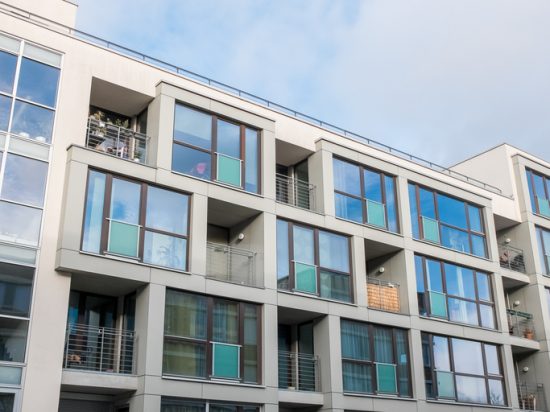 Housebuilders came under fire from the housing minister and others at an industry conference last week over their "abuse of the leasehold system" in sales of new build homes. Another prominent MP speaking at the event likened the practice to the mis-selling of PPI.
There has been mounting criticism of developers of selling new build houses as leasehold rather than freehold. Historically, only flats were sold on this basis, because they share communal areas that need to be maintained. More recently, however, developers have been selling new build houses as leasehold and making additional profits by selling the freeholds on to investment companies.
As numerous case studies in the national press and on TV have revealed, many leaseholders have found the investment companies buying up these freeholds claim the right to increase ground rent exponentially over the years. In some cases ground rents  can double in ten years.
Not only may home owners find themselves trapped in properties with escalating charges, but they are also being denied the right to buy their freehold at a reasonable price as the investment companies that acquire these freeholds have been charging far more than the value originally quoted when the home was first sold.
Housebuilders drew furious comments from MPs when the issue was debated in the House of Commons on December 20 2016.
Unacceptable abuse of the leasehold system
Speaking at  the annual conference of the Leasehold Advisory Service last Thursday in County Hall, London, housing minister Gavin Barwell said: "The Government is determined to stamp out this unfair, unjust unacceptable abuse of the leasehold system."
He said he wants 2017 to be a "watershed year in improving fairness for all leaseholders" and that "reform could not come soon enough for those leaseholders experiencing onerous terms on their leases and or poor management".
Referring to the estimated 9,000 new build houses sold as leasehold last year, he said: "Many of those seem to exist only to create an income stream from the ground rent or from altering a property or from selling the freehold."
"These practices aren't illegal, but …there is a gulf between the letter of the law and what our principles and morals tell us is actually right. Some of the cases… represent truly appalling behaviour," he continued.
These tactics have not been limited to one or two rogue companies, but major developers, the minister pointed out. "They would do well to remember they are building homes for people to live in and not investment vehicles for financial institutions," he said.
Is leasehold the next PPI scandal? 
Sir Peter Bottomley, an MP and co-chair of the All-Party Parliamentary Group on leasehold and commonhold reform has been campaigning on this issue for some time and voiced further heavy criticism of housebuilders' antics.
He referred to the case of a couple who had been quoted a price of under £4,000 to buy their freehold from the developer Bellway at the time they purchased their home, only to find that a year later, once the freehold had been sold onto an investment company, the price had gone up to £12,000.
Sir Peter said: "What kind of society are we where people who are new to property law should find that the asking price has more than doubled in a year for a home that they live in?"
Sir Peter went on to compare the unfolding scandal to that of the mis-selling of payment protection insurance, which has cost the banks many billions of pounds in compensation.
He said: "When we first started hearing about PPI, we thought 'is there anything in this? It turns out of course there was a lot in it.
"The same thing applies I think in this leasehold field as well."
Speaking later at a panel debate during the conference, HomeOwners Alliance chief executive Paula Higgins said that current legislation to protect leaseholders is too piecemeal and that the leasehold sector "is broken".
She called on the Government to take bold action to reform the sector, including looking at abolishing leasehold altogether in favour of commonhold or another system.
The new rules for selling your home on Rightmove and Zoopla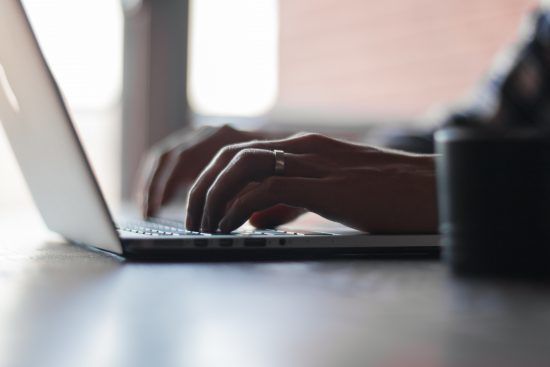 Selling on Rightmove or Zoopla
Property portals like Rightmove and Zoopla are tightening up the rules for people selling their homes to combat a practice used by some unscrupulous estate agents called "portal juggling".
This means re-listing homes that have been on the market for a while to make them look new and bump them up the search rankings.
Rightmove has introduced a new rule whereby a property cannot be taken off the site and re-listed as new within 14 weeks of its original posting. If it is re-listed within this period it will keep its original listing date and will not go out in property alerts.
Previously you could re-list a property as new on Rightmove after just two weeks off the market.
At HomeOwners Alliance we support this move, as we think it only fair that home buyers have an accurate picture of the property they are considering purchasing. The more transparency the better.
However, if you are selling your home this is definitely something that you need to keep in mind, particularly if you are planning a holiday and your home is on the market for that period. See below for advice about what to do in these circumstances and read our guide about how to choose the right portal for buying or selling a home.
What do the other portals say?
Zoopla will not reveal exactly how long a property needs to be off the market before it can be re-listed as new on its platform as it does not want its system to be gamed by unscrupulous agents.
Zoopla's Lawrence Hall explains: "We have always had extensive automated rules in place for both sales and rental listings that require them to be off the market for an extended period of time before they can be re-listed as new.
"This is precisely to prevent this type of practice by a limited number of agents.
"Where any agent deliberately attempts to circumvent these processes and manipulate their listings to mislead consumers, we have a dedicated compliance team whose job it is to identify these rogue agents and remove them permanently from our platform."
On the Market says it is reviewing its policies in light of the changes made by Rightmove and the industry debate around portal juggling.
Russell Quirk, chief executive of eMoov.co.uk, the online estate agency, believes the changes should go even further.
He says: "I would like to see every portal publishing a full log for each property, detailing when homes were taken on and off the market, when the price was reduced, even when an offer fell through.
"Estate agency is plagued by its negative image of anti-consumer practice and back-handed tactics and transparency is the key to changing this."
What can I do if I'm going on holiday and my property is on the market?
You could ask your agent to schedule an open day for your return. That way your agent can field all the calls from prospective buyers while you are away and give them the opportunity to view the property all on one day. Read our guide for more clever questions you should ask the estate agent when selling your home.
How else can I refresh my property listing to get new buyer interest?
If you haven't already invested in professional photography this may be worth doing. Just swapping the original photographs for new ones can have a huge impact on the number of people clicking on your listing as they can make prospective buyers seem your home in a new light.
If your property has been on the market for some time without sufficient interest, it may be time to consider whether your asking price is pitched at the right level. Also consider whether your estate agent is working hard enough on your behalf and consider other alternatives.
Use our estateagent4me tool to find the best agent in your area. Our research suggests it is not necessarily the big national chains that get the best results, what matters most is your agent's market share in the local area. We found that busier agents get the speediest sales and are more likely to achieve the asking price.
We also found that the 12th day on the market is the optimal point to sell in terms of achieving the best price.
House prices near Crossrail stations soar 48% in ten years
Recent analysis found that the average house price increases were 48 per cent across all 40 stations on the new Elizabeth line over the past decade since Crossrail was approved, probably driven by homebuyers seeking a shorter commute into the capital.
This compares to an average of 41 per cent for the South East region and 25 per cent across England as a whole. (more…)
Sell your home in 12 days for maximum returns
Homes sold after 12 days typically achieve more than their asking price
The speed of a house sale can make (or cost) sellers thousands
Homes sold after four weeks achieve 98% of asking price, dropping to below 94% after three months – costing homeowners up to £30,000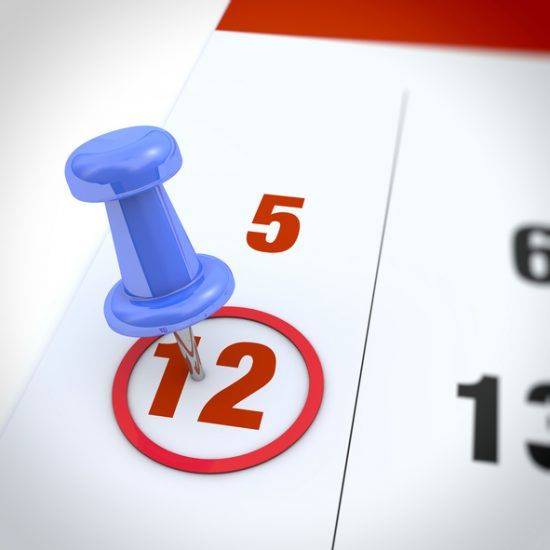 The Magic Number
12 days is the optimum length of time for a property to be listed on the market in order its achieve the maximum sale price, according to analysis from HomeOwners Alliance's EstateAgent4Me tool.
Any less or more than 12 days on the market means that sellers accept, on average, less than their original asking price. However, agents with an average selling time of 12 days achieve 100.89% of their stated price. (more…)
Are you moving to a burglary hotspot?
You've found your dream home, mentally arranged your furniture in each room and can already visualise where your Christmas tree will go. Now it's time to do the necessary checks on the area. Anyone with the remotest interest in property knows location is massively important and most of us know the information we need to find. Are there good local schools? (Vital) Are there decent local pubs? (Essential) Are there plans for any new developments that could turn a sleepy village location into a bustling estate? (Also pretty important) But there's one check we may well be missing out – how many burglaries have been committed? (more…)