boo
Claim your free tickets to the London Homebuilding & Renovating Show!

Turn property dreams into reality at The London Homebuilding & Renovating Show
ExCeL, London, 22-24 September 2017
At its current growth rate of six per cent YOY, the number of new homes being built in England is expected to reach 16,500 by 2020, according to the Self & Custom Build Market Report 2017 released by Homebuilding & Renovating. But this is still far short of the Government's target of a million completed houses.
For those interested in taking matters into their own hands, The London Homebuilding & Renovating Show will return to ExCeL, London from 22-24 September 2017, providing inspiration, practical help and resources to turn visitors' property ambitions into reality.
The event will offer serious self-builders and renovators the opportunity to discover over 360 specialist exhibitors and access more than 750+ advice sessions, 45+ free seminars and masterclasses.
On Saturday, visitors will be able to hold 15-minute consultations with celebrity experts who star in their favourite TV property programmes. Charlie Luxton, sustainable architectural designer and presenter of More 4's 'Building the Dream', will talk about eco living, new architectural ideas and homes of the future. Julia Kendell, interior design expert for BBC's 'DIY SOS The Build' and ITV's '60 Minute Makeover', will return to meet with visitors seeking inspiration on how they can revamp their houses through clever interior adaptations.
For attendees in need of fresh ideas or solutions, the Ask the Expert area inside the Advice Centre will be the place to ask questions and explore the most efficient solutions to meet their challenges.
Within this zone, visitors can also head to the Ask the Builder area and meet experts for advice on their renovation project. In addition, over 15 experienced architects from the Royal Institute of British Architects (RIBA) will be at the Ask the Architect area to help consumers achieve their aspirations and vision, add value to their projects, guide them through the design and the bespoke construction process.
Self-builders and renovators with questions or issues about obtaining planning permission will be able to meet with Sally Tagg and her team of experts at the Planning Clinic.
Potton's self-build experts, renowned for building sustainable timber homes, will also be on hand to help visitors create and design their dream home at the Potton Design Lounge. In addition, the Oakwrights Design Consultation Service will provide access to free 20-minute consultations with designers and craftspeople from its Architectural Design Team. Consultation for these two features can be pre-booked via the website.
Live presentations hosted by qualified tradespeople in the Tricks of the Trade section will showcase up-to-date information on everything property-related. Diverse topics will cover how to undertake everyday DIY jobs around the house without breaking the bank.
---
---
T&Cs: Please note that tickets must be redeemed before 3PM 21 September 2017. Additional T&Cs apply: www.homebuildingshow.co.uk/terms
Have you been affected by leasehold issues?
When news broke recently that communities secretary Sajid Javid was to launch a consultation into the banning of leasehold new build houses our view was simple – this was a good first step but it was only that – a first step.
Further reaching leasehold reforms
The problems in the leasehold sector run much deeper than just new build houses. Indeed, this is just the tip of the iceberg. From the unscrupulous sale of freeholds without the leaseholders knowledge to the lack of regulation in the sector as a whole, there are a whole host of issues that need to be recognised – and put right.
Of course, in order for the problem to really be addressed we need to understand the scale of it. And that's where you come in. The Leasehold Knowledge Partnership is conducting a survey in association with the All Party Parliamentary Group (APPG) on Leasehold and Commonhold reform, and the Facebook group the "National Leasehold Campaign" to collect as much information about the leasehold issues at play in the UK as possible.
To share your views and help inform the wider public of what's really happening fill out the survey here.
The government is also currently holding a consultation on tackling unfair practises in the leasehold market. You can share your views here before September 19th.
We'll be submitting our own response shortly and we'd like to thank each and every one of you who have written to us sharing your story. We'll continue to push for a wider reform and much needed change.
In the meantime, as always, if you have any questions or concerns about your leasehold property don't hesitate to leave us a comment below or get in touch ate hello@hoa.org.uk.
Latest mortgage news this August 2017
From first time buyers making a come back to downsizers wondering where to go and new builds falling into favour, it's been a busy ol' fortnight in the mortgage world. Here's the latest…
The return of the first time buyer
They're the so called life blood of the market and it seems they're back with a bang. According to latest figures from the UK Finance first time buyers borrowed £5.9 billion in June – 26% more than in the previous month and 9% higher than June 2016.
Paul Smee, head of mortgages at UK Finance said June was particularly busy for the housing sector.
He said: "June's figures show a busy month in the mortgage market, with home-movers having their highest monthly activity levels for over a year and an especially high number of loans for first time buyers."
If you're a first time buyer and you're not sure where to start when buying a house take a look at our guide to First Time Buyer Mortgages.
Nowhere to go
There's a lack of family homes, they say. Older homeowners should be downsizing, they say. What they don't say of course is that there is a clear lack of properties for those homeowners to actually move to. Indeed, a new report by equity release provider Key Partnerships found 56% of estate agents believe there is a shortage of properties suitable for downsizers while for older buyers with mobility problems the situation is even worse with 68% of agents say there are not enough homes for these buyers.
Looking to sell your current property to move elsewhere? Read our Step by Step Guide to Selling your Home
New build? No problem
There was a time when borrowers looking to buy a new build property would struggle with mortgage finance. Lenders weren't keen on the properties given the fact they essentially drop in value as soon as they're bought but many are now more accepting of the properties and this week the Principality building society showed just how accepting it is by enhancing its new build range. The lender will now lend up to 90% loan to value (LTV) on new build properties, up from 85%. Amazing when you think of the problems we've seen with new builds in recent months.
If you're purchasing a newly built home check out our Top Tips for Buying a New Build
Mortgage Best Buys
Check out today's best mortgage deals.  Click see more best buys to see the full range, or speak to London and Country today on 0800 073 2326
If you're confused about getting a mortgage check out our guide to what type of mortgage you should get and get free, unbiased advice from our mortgage partners at London & Country  
Luxury homes struggling to sell, new research shows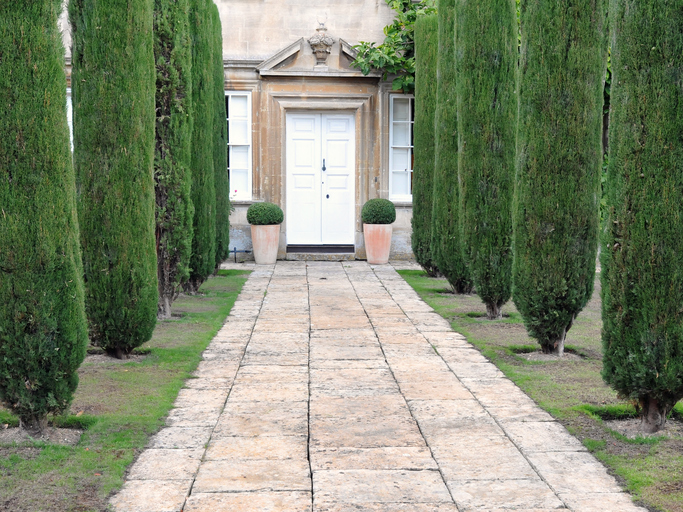 You may think that life is rosy for those homeowners at the top end of the market but it seems owning a multi-million pound property is not without its woes, particularly when it comes to selling up.
According to new research using data from EstateAgent4Me  properties that are worth £2 million or more are struggling to sell with agents having to reduce asking prices by an average of £260,000.
The research – which was front page news in the London Evening Standard, and featured in Mail Online, CityAM and the Metro – revealed properties in the £1.75m – £2m bracket are seeing average discounts of around 12% and those priced between £1.5m and £1.75m are being marked down by 9%.
Middle of the Road
In the middle range (£200,000 – £500,000) discounts are at their smallest, with the average reduction on the asking price only around 3%. This means a typical property listed on the market at £300,000 would be likely to sell for around £291,000, a reduction of just £9,000.
At the lower end of the market….
Meanwhile at the lower end of the market reductions are much lower. Agents dealing with properties that on average sell within the £100,000 – £125,000 bracket are selling for around 6% under their asking price – a discount of just under £7,000.
Selling faster
The analysis also found that agents dealing with homes at the lower end of the market are selling faster. In Hampstead, for example, the most expensive area of the country, only 22% of properties listed for sale are selling. On average, those that do sell take 97 days to exchange and agents achieve only 89% of the original asking price for the seller whereas in Gosport, the least expensive area of the South East, where property sells for an average of £197,848, homes are on the market for an average of 35 days, with agents achieving 97% of the asking price.
Paula Higgins, chief executive of HomeOwners Alliance which runs the EstateAgent4Me website, said the results were 'fascinating'.
She added: "Gone are the days of bidding wars for luxury properties, now it would seem that the lower the value of a property, the quicker it sells.
"This data serves as a reminder to people, particularly those thinking of selling their homes, that they should make use of digital tools such as EstateAgent4Me to make an informed decision about whether to sell and who to list their property. The tool can help sellers find high performing agents in their area, which is all the more important when market conditions are difficult."
The leasehold scandal – how not to extend your lease
Leasehold issues
Leasehold homes. They're an issue we've been vocal about for some time here at Homeowners Alliance. Indeed, our Homes Held Hostage report published in March called on the government to put a stop to the shady practice of selling new build houses as leasehold and last week it seemed we finally got a breakthrough with communities secretary Sajid Javid announcing a consultation into banning them. But, as with anything in government, this isn't going to happen overnight and in the meantime there are many leaseholders – of houses and flats who will be looking into extending their leases.
If your lease is below 90 years, it makes sense to extend (if you're eligible to – you have to have lived in the property for two years before you get the right to extend it). Even if you're not planning on staying in the property for long, you'll want to extend the lease to make it more attractive to buyers. The shorter the lease, the more expensive it is to extend it and the more difficult it will be for potential buyers to get a mortgage on it.
Keep it formal
It can be tempting to enter into informal negotiations with the freeholders when it comes to extending the lease. By coming to an informal arrangement, you will only have to pay your legal and valuation costs – taking the formal route will mean you have to pay both yours and the freeholder's. But if ever the phrase "false economy" applies, it is here! You may be saving on legal costs but you could be causing yourself no end of problems – and financial issues – by doing so. Here's why.
Ground rent rises
When you choose the statutory route for extending your lease, your ground rent is reduced to nothing. Amid all the furore surrounding leasehold properties at present, one of the biggest issues is the fact many homeowners are faced with rising ground rents that make their homes expensive to live in and impossible to sell. A formal lease extensions removes this issue.
An informal extension however offers no such security. Indeed, when you informally extend your lease the freeholder can make whatever changes he wants to the agreement – including ground rent hikes!
Proper protection
Doing things formally affords you better protection should things go wrong. As long as you've gone down the statutory leasehold route, if there are any disagreements in terms of costs or other disputes you can take your case to a property tribunal.
The long and the short of it
A formal extension will see your lease extended by 90 years. With informal extensions you can extend for a much shorter period of time – for example, 20 years. While this may seem the most cost effective option, you'll only end up having to pay for the process again in a few years time.
Move quickly
While you can't start the leasehold extension process until you've lived in a property for two years, if you're currently in the process of buying a leasehold property you can get the seller to start the process and then transfer it over to you – saving yourself the waiting time.  
If you're thinking about extending your lease, become a member of the HomeOwners Alliance to discuss your options with our Home Helpline team.
Get 2 for 1 tickets to Grand Designs Live 2017!

The inspiration starts here… with a visit to Grand Designs Live
Grand Designs Live, proudly sponsored by Anglian Home Improvements, returns to Birmingham's NEC from 11 – 15 October 2017. This unique event promises to break down the conventional limitations to home building and offers visitors a chance to discover the latest innovations, explore this year's trends and preview unseen products.
Presented by Grand Designs guru Kevin McCloud, the show is the ultimate day out for any budding grand designer. From free expert advice to cutting-edge ideas as well as fun feature areas and over 400 top exhibitors across six show sections, there is something for every home project at this multi-award winning event.
We've teamed up with Grand Designs Live to offer 2 tickets for the price of 1.
Simply visit www.granddesignslive.com, follow the link to book your tickets and enter the code HOA241 to book your tickets.
---
T&C's: Offer valid on standard admission tickets only and must be booked before midnight on 10thOctober 2017. A transaction fee applies per order and the saving is based on our door rate ticket prices.
Changes to Energy Performance Certificates

Energy efficient
Energy efficiency is hugely important for homeowners. Who wants to live in a home – or indeed buy one – that drains your bank account anytime you turn the heating on? But for those people looking to let out their property, the energy efficiency of a property is even more important, particularly as a result of new rules coming into effect next year.
Letting your home
In recent years, the term "accidental landlord" has become commonplace. It refers to those homeowners who didn't intend to get into buy to let but have found themselves looking to let their property because they're struggling to sell it.

Becoming a landlord means adhering to a whole load of safety regulations, including providing a gas safety check record before then tenants move in and ensuring a registered engineer carries an annual gas safety check on each appliance and flue. What's more, you'll need to make sure your property is energy efficient.

In new regulation, announced in 2015 and set to come into play in April 2018, any residential property let to tenants must have an EPC rating of A-E. If your home scores an F or G you're not legally allowed to let it.
How do EPCs work?
EPCs were brought to the market in 2007 as part of the now defunct Home Information Packs (HIPs). They are provided to a buyer or tenant of a property and give information on how energy efficient a property is and how much it would cost to run. The EPC gives the property a rating, which is set by an assessor who will visit the property and look at things like loft insulation and double glazing.
Is the new rule a smart move?
Most definitely. Landlords letting to tenants have an obligation to make sure that the property is fit to live in and that means not being a money pit when it comes to energy. According to Citizens Advice, over 750,000 private tenants in the UK are forced to pay £1000 more than the national average on their energy bills because the property they rent are so poorly insulated. Clearly this must be stopped.
What if I'm not letting my property?
Legally, you're free to live in a property that's as energy inefficient as you like but why on earth would you want to? By improving the energy efficiency of your home, you could save hundreds on your heating and water bills and, if you come to sell the property, it will be much more attractive to potential buyers.

Indeed, mortgage lenders are always interested in the value and saleability of a property and if a home has a poor energy efficiency rating we may see lenders taking a negative view of such properties.

According to the English Housing Survey, 5% of homes in the UK have a rating of F or G – not an insignificant amount!

David Hollingworth, associate director at our mortgage partners London & Country says: "Anything that can affect the marketability of a property could impact the valuation and therefore surveyors recommendation to the mortgage lender.  A very low EPC rating could figure in that in their determination of the property's suitability as security".

Read our top ten energy saving tips to find out how to cut your energy costs and make your home a whole lot greener.
Vote for your favourite Beach Hut of the Year!
After a day of swimming in the sea, building sandcastles and eating ice cream, where else would you rather relax with a cuppa than a cosy little beach hut?
Beach huts, having become iconic staples of the British coastline, are renowned for their kitsch design and colourful exteriors. They're also a valuable asset – with some being sold in areas like Norfolk for a whopping £65,000!
Some beach hut owners have taken their decor themes a step further – and their creative flair is set to be rewarded by Phil Spencer's annual Beach Hut of the Year competition.
The competition winner will receive £1,000, a commemorative plaque, free beach-hut insurance and £500 for their beach hut association.
Each beach hut has a sweet story behind it – whether designed in a loved one's memory or intended as a relaxing haven for young families. However, they all vary greatly in style and taste – from cute bunting and pastel colours to sleek Scandinavian design – so it's up to you to decide which one is your favourite!
Browse Towergate's roundup of the contestants and their stories and vote for your favourite by clicking on the link below:
---
---
Be quick – voting closes on 24th July!
How to Sell Your Home in Summer for the Highest Price (& Greatest Savings!)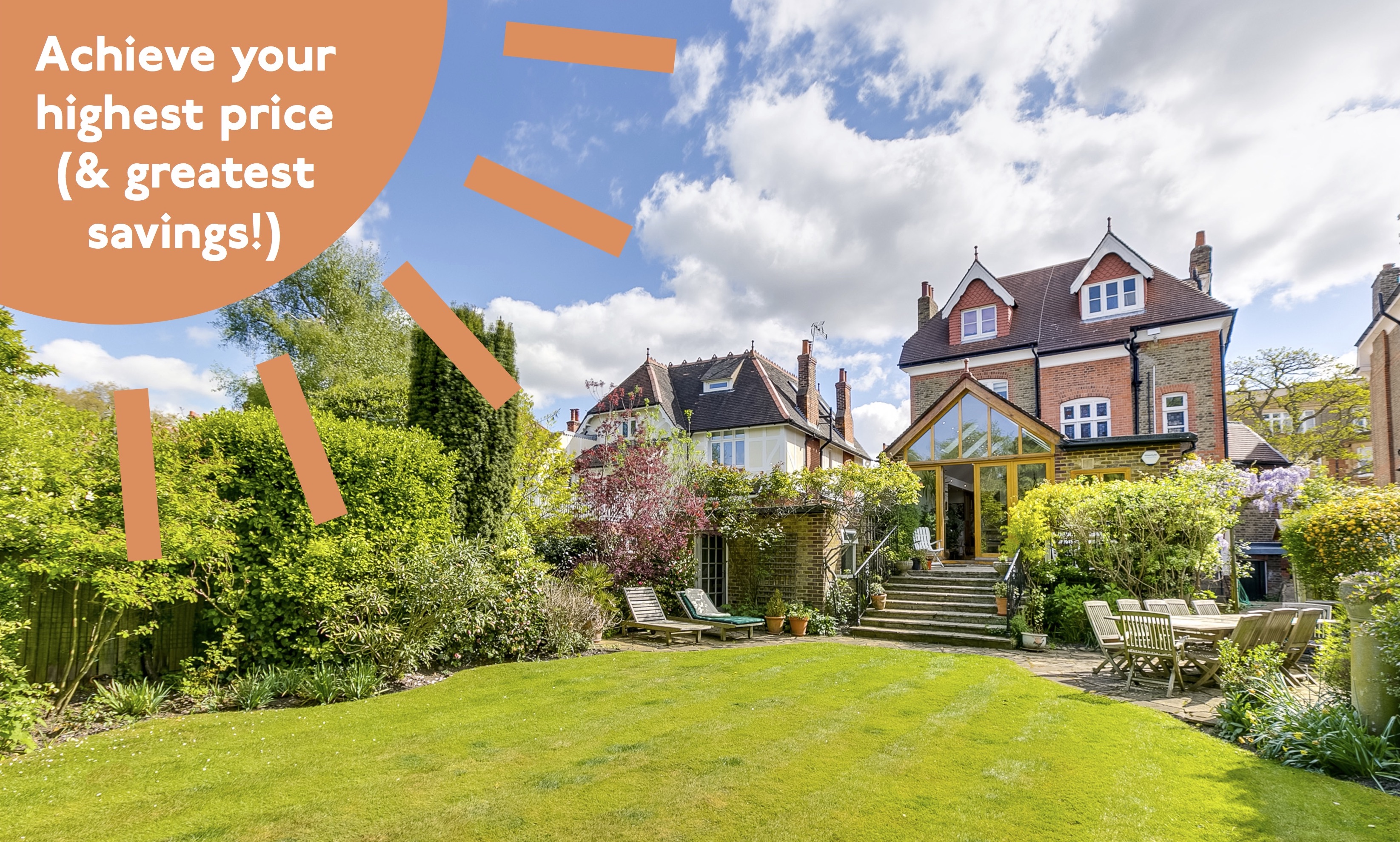 Sell your home in summer
For some, the summer season is a fantastic time to sell your home. Not least because with all the flowers in bloom, the beautiful blue skies (let's be optimistic here!) and the long, light evenings, your home is looking its best.
We're really lucky here in the UK as no matter what time of year you choose to sell your home, the property market is never short of buyers. However, there are some important tips and trends to be aware of if you want to fetch the best price for your property. Here's what you need to know…
Know your buyer and get the timing right
Understanding the type of people who will be the most likely buyers of your property is key to preparing it for sale. Is it young professionals or older couples? Young families or those with teenage children? This will help you figure out how to decorate and potentially adjust what your home's rooms are used for. It may also prove crucial in planning the timing of your sale in order to achieve the best price.
If your likely buyers are young professionals or older couples, there's more flexibility when it comes to timing. You may just want to be aware of the obvious house-buying distractions around sunshine, bank holidays and wedding season.
Selling a family home in the summer holidays may attract fewer buyers as the sale is very unlikely to go through in time for the start of the new school term. Therefore you may be limiting your market to only local movers. The best time to sell a family home is between March to May/ early June.
Choose your estate agent wisely
It's important to choose an estate agent who will work hard to market your property and make sure it gets the attention it deserves. There are a number of reputable high street estate agents who will no doubt do a good job, but the amount of commission they charge really puts people off. The solution to that would be choosing an online estate agent such as Sellmyhome.co.uk. We manage all the marketing and legalities of the sale process – and don't charge a commission (just a flat rate of £695). It could literally save you thousands or even more!
Managing your own viewings alongside a busy summer schedule
If you are managing viewings yourself, there's no better time to do this than in the summer where the long evenings make after work viewings a real possibility. You could even use the bank holidays to your advantage – there'll be a surprising number of people raring to view properties on Sundays and Bank holidays when the estate agents aren't working. If you cannot postpone a viewing until after your holiday – or simply cannot make diaries align with your viewers', SellMyHome are able to help with that and do the viewings for you.
So, if you're planning to sell your home this summer, we wish you luck! Visit Sellmyhome.co.uk today to get your FREE valuation and find out how much you could save.

With thanks to Sellmyhome.co.uk
Latest mortgage deals July 2017
The world of mortgages can be a complicated one, not least because it's ever changing! Luckily we're here to keep you up to date on the happenings within the home loan sector. This month we bring you news of Bank of England warnings, rock bottom rates and the difficulties some borrowers are having in remortgaging.
35 year mortgages on trend
While longer fixes have been grabbing the headlines longer mortgage terms have too. To clarify, the term of the mortgage is the amount of time it will take you to repay it – usually 25 years. Recently however, the Prudential Regulation Authority has issued a warning to lenders against offering longer terms. The regulator claims a trend is developing for lenders to offer borrowers 35 year mortgages.
By extending the term of the mortgage, monthly payments are reduced for the borrower, but PRA chief executive Sam Woods has issued a note of caution claiming while a longer term mortgage can be more affordable it also "increases the total amount of interest paid over the life of the loan quite significantly, and it increases the possibility that the final instalments may have to be met from post-retirement income."
If you have a longer term mortgage and are approaching the end of your deal, remortgaging to a shorter term may be a good option.
Skipton joins the low rate race
Skipton has joined the lenders competing in the low rate space with the launch of a new range of mortgages starting from 0.99%. The building society is offering a two year 0.99% fixed rate deal with a £1,995 fee. The mortgage is available for purchases and remortgages. Skipton's offering comes after sub 1% pioneer HSBC came to market with a two-year tracker at a rate of 0.99% and comes with a fee of £999 and no early repayment charge. Unfortunately to access either you will need to have a decent deposit – both are only available up to 60% LTV.
Featured Mortgage Deals
Don't know whether to opt for a fixed rate or a tracker? Check out our guide on what type of mortgage you should get
Remortgage woes
A new report by online broker Trussle (which HomeOwners Alliance chief executive provided the foreword for) has outlined the problem borrowers face when trying to remortgage, particularly those that are trapped as a result new affordability rules.
The broker is calling for a 'mortgage switch guarantee' which, it says, will aim to slash the £15bn consumers are overpaying every year on mortgages by not being on the most suitable rate. Proposals include standardising the way mortgages are priced and improving lender communication.
Get fee-free, impartial advice now from our mortgage partner

London & Country
YOUR HOME OR PROPERTY MAY BE REPOSSESSED IF YOU DO NOT KEEP UP REPAYMENTS ON YOUR MORTGAGE. The HomeOwners Alliance Mortgage Service is provided by London & Country Mortgages (L&C), Beazer House, Lower Bristol Road, Bath, BA23BA. London & Country are authorised and regulated by the Financial Conduct Authority (registered number: 143002). The FCA does not regulate most Buy to Let mortgages.
Sign up to our FREE newsletter

Keep up to date with all our latest advice and services

& nspb ;

Sign up! >