boo
House Hunters get Brexit Jitters

Increasing numbers stay put due to property market concerns
15%, the equivalent of more than 7.5 million UK adults, put off plans to move this year
Of these, almost one in six (15%), equating to more than 1 million UK adults, say that the Brexit vote was behind their decision
Stamp duty costs are a factor for nearly one in ten (9%) for changing plans to buy/ move; equating to nearly 650,000 UK adults
Rising house prices (26%), increasing cost of living (25%), difficulty securing a mortgage/re-mortgaging (25%) are other top reasons for putting off buying/moving
Those in the North East (27%), Northern Ireland (21%) most likely to change plans
According to the annual Homeowner survey conducted by YouGov for HomeOwners Alliance and BLP Insurance, more than 1 million UK adults[1] have shelved plans to purchase a new property because of the vote to leave the European Union.
The referendum result is just one of a number of factors leading increasing numbers of British homeowners to stay put rather than move property. The research found that over 7.5 million UK adults have put off plans to move this this year.[2]
In addition to the perennial challenges around rising house prices (26%), increasing cost of living (25%) and difficulty securing a mortgage or re-mortgaging (25%), almost one in six (15%) of those who stated that they had put plans to move on hold said that the Brexit vote was behind their decision. Those in the North East (27%) and Northern Ireland (21%) were the most likely to have cancelled plans to move.
Commenting on the figures, Paula Higgins, Chief Executive of the HomeOwners Alliance said: "Our research demonstrates that both first-time buyers and those who already own a home are choosing to play it safe in these uncertain times. With the government preparing to trigger Article 50 this week, we can expect further uncertainty in the market until the UK's future relationship with Europe is more clearly defined. People putting off plans to buy or sell chokes housing supply and generates pent up demand. The housing market needs certainty in order to be able to function most efficiently."
"The government could help to ameliorate the situation, by looking again at stamp duty. It remains stubbornly high and acts as a drag on the market. Reducing the burden for genuine owner-occupiers could really help to keep the market moving in these uncertain times."
Commenting on the figures, Kim Vernau, Chief Executive Officer of BLP Insurance said: "We're at a critical juncture for the UK property industry as we await further clarity around the terms of the UK's exit from EU. Purchasing a new home is one of the biggest decisions that an individual is ever likely to undertake, and this is only compounded by the fact that average house prices are continuing on their upward trajectory. It's therefore not surprising that many people are putting their housing ambitions on hold amidst the prevailing uncertainty." 
Changes in Plans to Buy / Move
On balance, UK adults say they have become less likely to buy or move in the past 12 months (with 9% of UK adults saying they are more likely to buy/ move and 15% saying they are less likely to do so; net -6%). See Figure 1 Change in Plans to Buy/ Move By Homeownership, Demographic Group & Region
The proportion is similar among current homeowners. 8% of homeowners say that within the past 12 months they have become more likely to buy/ move and 15% have become less likely to do so (net -7%).
On balance, aspiring homeowners say they have become less likely to buy or move in the past 12 months. 14% of aspiring homeowners say they have become more likely to buy/ move in the past 12 months, while 17% say they are less likely to do so (net -2%).
Young adults age 18-34 are more likely than other age groups to say the likelihood of buying/ moving has increased in the past 12 months. Net more likely (+)/ less likely (-) to move among 18-24s is +4% and among 25-34s is +5%. Those in the age band, 45-54 years are least inclined to say the likelihood of buying/ moving has increased (net -14%).
Regionally, those in the North East (-21%), Northern Ireland (-18%), Yorkshire & Humber (-11%) and Wales (-9%) have a greater balance of people saying they have become less likely to buy/ move in the past year.
Figure 1: Change in Plans To Buy or Move In Past Year (By Homeownership, Demographic Group, Region)
Reasons for Changing Buying / Moving Plans
Top reasons for putting off buying/ moving plans include rising house prices (26%), rising cost of living (25%), difficulty in getting a mortgage/ remortgaging (25%), a change in needs (i.e. now no need) (24%) and the economic outlook for jobs and pay (21%).
Brexit/ the vote to leave the European Union is a factor in changing plans among 15% of those who have become less likely to buy/ move.
Nearly one in ten (9%) of those less likely to buy/move say more expensive stamp duty is a reason for changing their buying/ moving plans.
Those whose plans to buy/ move have stepped up in the past year are likely to have a real need to move with 28% of these individuals saying a need for space has made them more likely to buy/ move. Downsizing is also a reason for 15% of those saying their plans to buy/ move have increased in the past year. The ability to get a mortgage (16%) and to find suitable housing (14%) are also factors among those more inclined to buy/ move.
Figure 2: Reasons For Change in Buying/ Moving Plans 
 

| Reason | % less likely to buy/move | % more likely to buy/move |
| --- | --- | --- |
| House prices rising | 26 | 12 |
| Rising cost of living (i.e. prices rising) | 25 | 9 |
| Difficulty/ ability getting mortgage/ remortgage | 25 | 16 |
| Needs have changed (no need now) | 24 | n/a |
| Economy (i.e. outlook for jobs and wages) | 21 | 8 |
| Ability to find suitable housing | 16 | 14 |
| Brexit/ vote to leave European Union | 15 | 7 |
| Interest rates expected to rise | 12 | 6 |
| Stress/ upheaval of moving | 12 | n/a |
| Stamp duty costs more expensive | 9 | 2 |
| Interest rates expected to fall | 3 | 3 |
| House prices falling | 2 | 4 |
| Stamp duty costs more affordable | 2 | 1 |
| Falling cost of living (i.e. prices falling) | 1 | – |
| Need more space | n/a | 28 |
| Want to downsize | n/a | 15 |
| Other | 12 | 24 |
| Don't know | 7 | 6 |
[1] See footnote 2 below. Of those respondents who said they were less likely to buy or move, 14.69% say Brexit is a reason = 7,541,723 x 14.69% = 1,153,884
[2] 15.3% of respondents said that they were less likely to buy or move this year. 15.3% of 51,339,161 UK adults = 7,541,723
3 Of those respondents who said they were less likely to buy or move, 8.61% say stamp duty is a reason = 7,541,723 x 8.61% = 649,342
How to Buy a New Build Home: Alison's experience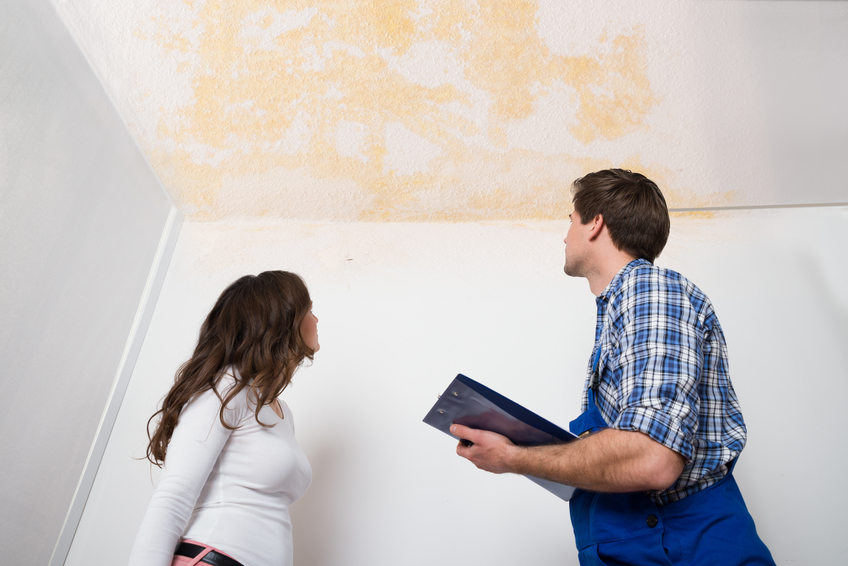 Here at HomeOwners Alliance, we regularly hear horror stories from homeowners, buyers and sellers – from estate agent nightmares to DIY disasters and tradesman troubles. But without doubt one of the biggest causes of the complaints, concerns and comments we receive is the new build sector. From problems with shoddy workmanship to legal issues and developer disputes, buying a new build clearly has its challenges. We regularly give advice on how to navigate the new build market, but who better to offer their tips than our member Alison who has been through a new build purchase herself? If you're about to buy, then grab a pen and paper and take note! (more…)
Ban estate agents selling services to buyers

Who do estate agents work for?
The established industry answer is that estate agents act for the seller who instructs them, not the buyer. But that is increasingly not the case. The supposed mortgage broking sideline that many estate agents have is growing so rapidly – as shown by double digit growth figures in just one year – that soon some estate agents will make more money selling services for buyers than they do from selling properties.
What's the problem? 
With estate agents making money from both the buyer and the seller in the same transaction, this creates a real conflict of interest. That means that both buyers and sellers can end up losing out financially, and a lot of them end up very stressed and confused by the situation. It is a major source of complaints among our members and visitors to our website.

Buyers can lose out because they feel under pressure to take an expensive mortgage from an estate agent that is selling the dream home that they are desperate to buy (and we know that mortgages offered through estate agents are all too often poor value, because they offer a limited range of deals, and often add extra brokerage fees on top).

The buyers also end up giving detailed financial information to the estate agent that can totally undermine their own negotiating position. If the estate agent arranging your mortgage knows you can, in theory, afford as much as £270,000, you are not going to be able to dig your heels in arguing that you can only afford £260,000. Estate agents often justify this with the totally bogus argument that they need to have proof of funds from bidders. It is legitimate to ask for proof of funds from a bidder – which they can get from the independent mortgage provider appointed by the buyer – but that is totally different from knowing the maximum amount the buyer could afford in a bidding war.

And of course sellers can lose out because estate agents have an incentive to give preferential treatment to buyers who use their services, rather than the buyer who offers the best price.

Now, obviously there are laws controlling this conflict of interest. It is illegal for an estate agent to refuse to pass on an offer from a buyer. They cannot discriminate against buyers who refuse to take out mortgages with them, for example, telling the seller less quickly of an offer from a self-funding buyer, mis-presenting the nature of the buyer's offer, or giving details of the properties for sale first to buyers who have indicated they are prepared to take out a mortgage or other service with the estate agent.

In theory, these laws are good, but are mixed in practice.  We know many buyers feel under a lot of pressure to take out mortgages, and this isn't just buyers' imagination: some have been so concerned they have recorded phone calls with the agent where the pressure to take out a mortgage is blatant. Metro newspaper reported recently on one agent that has a "Premium Buyers Club" of buyers who are encouraged to take out a mortgage with them in order to get the details of properties before anyone else.
---
Here is a recording of a conversation with an estate agent about using mortgage brokers to get on a Premium Buyers List, with thanks to Amy Willis: 
---
Often agents, at least less experienced ones, aren't aware of the law. Often the law is weakly upheld. If you do go to one of the three (yes, it is confusing) different property ombudsmen, they don't have the power to impose punitive fines on an estate agent to stop them breaking the law again. Nor does the National Trading Standards Estate Agent's Team, the tiny team based in Powys Council whose job it is to uphold the 1979 Estate Agents Act across the UK. Their power of enforcement needs to be toughened up to make sure estate agents have an incentive to fully respect the law.

But far more is needed. Whatever the law, while estate agents have this conflict of interest – making money from both the buyer and the seller in the same transaction – the only ones to benefit are the estate agents themselves. The buyers and sellers will all too often lose out.

Just as lawyers cannot act for both sides in a transaction, nor should estate agents be allowed to. The government should ban estate agents from offering mortgages (or other services) to those who are bidding to buy a house the estate agent is selling.

Buying and selling a house is often the biggest financial transaction people have in their lives.  They have a right to be absolutely confident the estate agent does not have a conflict of interest. It is time for the government to act.

Have you been under pressure to use other services by your estate agent? If so, please get in touch and tell us your story – email hello@hoa.org.uk. 
200 pairs of Free tickets to the Ideal Home Show 2017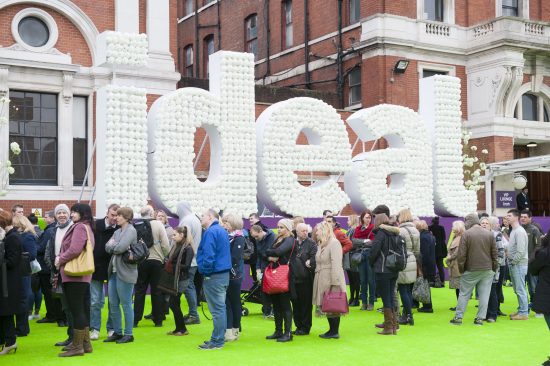 Claim a free pair of tickets to the Ideal Home Show 2017!
Whether you have a big home project or want to add those finishing touches that make a house a home, the Ideal Home Show 2017 has everything you need.

Find fresh ideas for your home at the UK's biggest home event, from 24th March – 9th April at Olympia London.

We have 200 pairs of free tickets to give away! Scroll down to find out how to claim yours.
Catering to every need and taste, the show includes eight enhanced sections. Discover Interiors, Home Improvements, a brand new Eat & Drink Festival, Style, Technology, Gardens, Kitchenware and Home Accessories for a wealth of great brands, exclusive offers and beautiful new products. Plus, experience exclusive show offers, new product launches and items you won't find on the high street.

In addition, don't miss the spectacular features such as the fully built Show Homes and Gardens (including George Clarkes' rotating home in London), inspirational Room Sets, the relaxing Champagne Bar, as well as interactive theatres all under one roof.

Not forgetting the fantastic celebrity chefs and experts that will be on hand at the show to share their knowledge and skills through 100s of demonstrations and workshops. If you have been before or have never experienced the show, make sure you don't miss out on the home event of the year.

The HomeOwners Alliance will also have our own stand, so be sure to come and find us!
---
To claim your FREE pair of tickets to the Ideal Home Show 2017, simply enter the code "HOAFREE" when booking here
---
T&Cs: Offer closes on 27th March  for London tickets, 25th May for Scotland tickets and 7th June for Manchester tickets. A maximum of 2 free adult tickets (weekdays and limited weekend) per household. Children 15 years and under go for FREE, (Maximum 1 Child per adult ticket) please request these tickets at the time of booking, alternatively Children's tickets will be available at the Box Office. Entry into the show valid for day requested, either 26th OR 29th March for London, between 26th – 29th May for Scotland, or between 8th – 11th June for Manchester. Tickets will be on a first-come first-serve basis and will be Print at home tickets only. Tickets will be sent via email between 3-5 days after application. Tickets are non-transferable, non-assignable and there are no cash alternatives. All tickets will be scanned upon entry. Multiple applications will be refused entry onsite. Open to UK residents only.
Dos and don'ts of showing your home
Showing a home – can you do it yourself?
The housing market has changed considerably in the last decade or so – not just in terms of prices and properties but also in how we actually search for and sell homes. It's now commonplace for buyers to start their housing search online and in recent years it seems sellers are making the internet their starting point too. According to reports around 5% of all property sales are now carried out by an online estate agent.

There are plenty of benefits to using an online agent – as well as a number of pitfalls. And perhaps one factor that falls into both camps , depending on how you feel about it, is the fact that you'll have to conduct your own house viewings. (more…)
What do you look for in your estate agent?
Rightmove recently did a large survey of those thinking about selling. They asked homeowners to say what they would want their agent to spend a notional £100 on if they were marketing their property.

The survey found that sellers think they should be spending £6 on an accurate valuation, £24 on sales details, £16 on accompanied viewings and £25 on a Rightmove ad.

The really worrying thing was that most only felt they should spend £13 on negotiating an offer and a paltry £8 on sales progression. (more…)
'Til Death Do Us Pay – Why you should have life insurance if you buy a house with a partner

Buying with a partner? Here's why you should have life insurance
What did you think about before moving in with your partner? "Will this be our family home?" "How important is off street parking?" "Is being within walking distance of a fantastic pub and a top notch Chinese really the top of our priority list?" How about, "What will happen if my other half dies"? Kind of kills the mood, eh?

It's not exactly a conversation people want to have at any point, least of all during such an exciting and fun time. But while buying a property together is fun and exciting, it's also a massive financial commitment. And not having a discussion about how each of you would cover the costs of the property if the other were to pass away could leave you in serious financial trouble. This is where life insurance can help.

Life insurance can provide financial help for your partner or loved ones after your death and it's particularly important if your partner is going to be saddled with a major debt, like a mortgage, once you've gone.
Will my mortgage lender require me to have life insurance?
It's a common misconception that to get a mortgage you should have life insurance too. However, this isn't actually the case. The only insurance your mortgage lender will require you to have is buildings insurance. They've lent you a large amount of money to buy that property – they want to know the funds will be there to rebuild it if, one day, it should fall down!

As for protecting all of your belongings inside the house? The lender isn't fussed. And while lenders will expect your mortgage to be paid even if you're no longer here, they don't dictate how that will happen. So, no, you don't need to have life insurance, BUT your partner will still need to repay the mortgage if you pass away so it makes sense to make sure they have help to do so.
I've just bought a house – I'm broke. I can't afford life insurance?
We get it. Buying a house is an expensive business. Aside from the actual cost of the property, you've got stamp duty, solicitor's fees, removal costs – and that's before you factor in the money needed to decorate (you may think you'll be able to live with those garish 80s carpets for a year but, let's face it, you won't). Now just doesn't seem like the right time to pay out for something else. But life insurance may not be as expensive as you think.

According to a recent study by Royal London, nearly one in three Brits who don't have life insurance said they thought the products were too expensive. However, analysis of premiums that Royal London customers pay reveals the average life insurance premium is just £21.28 per month for over £120,000 of cover.

There are several different types of life insurance available, including level term cover (where the amount you're covered for and the payments you make stay the same throughout the term) and decreasing term cover, which will see the amount you would receive decrease over time – as your mortgage debt decreases, although the premiums you'll pay will remain the same. Decreasing term policy can be cheaper than level term. It's important to understand what you want from the product before signing a policy.
OK, I'm sold, what now?
Now, have an open and frank discussion with your partner about the type of cover you need. It may be that you decide against term insurance and go for a whole-of-life policy – which will last for your entire life, rather than just a set term, and will pay out a lump sum whenever you die. Or perhaps you'll decide that you want financial protection for your loved ones, not only if you die but if you become unable to work due to illness. Critical illness cover can pay out if you are diagnosed with a serious illness. The fact is the more open and organised you are, the better off your partner will be if the worst happens.

———–

This article was provided by Royal London, the UK's largest mutual life and pensions company, with over 5 million policy holders and half a million members. Get a free quote today for your life insurance policy here
Should I move into an unfinished new build?
Taking the shine off new build homes
New build homes are increasingly popular. Schemes such as Help to Buy, which let buyers purchase a property with minimal deposit make the new build option particularly attractive to first time buyers. The idea of living in a brand new home with all the mod cons and no maintenance is a huge draw for would-be homeowners.

However, new builds are not without their problems and many arise as a result of the buyer being encouraged to move in – and as such take ownership of – the property before it's actually finished.

Now I know what you're thinking. Who in their right mind would move into an incomplete home? But you'd be surprised. Knowing you're keen to move, and likely to have already faced delays, some builders will even encourage you to act against your best instincts with cash incentives to move in.

And we're not talking about collecting the keys to a home without windows or a kitchen. No, it's the smaller finishes – the finer details – that you may think shouldn't cause problems but, in far too many cases, do. Indeed issues that may seem inconsequential may actually have more complicated causes that aren't initially obvious.
Build in haste…
Developers are under pressure to build whether from the government as a result of housebuilding targets or from themselves in an attempt to maximise profitability for their shareholders. As a result many new build developments are being rushed to completion. Buyers are encouraged to move in before the houses are finished while builders simultaneously move off site with promises to complete the minor works at a later date – minor works which when you add them up often represent a long list of problems. And if one area is unfinished, other areas often are too. What's worst, once you're in, there's less urgency on getting them finished. On paper at least the builders have hit their deadline.

Even if building control have signed off your property there can be problems. Recent reports surrounding Bovis Homes revealed the housebuilder has had to set aside £7m to compensate buyers who've had problems with their homes.

Bovis has faced accusations that it was encouraging buyers to move into unfinished homes with cash incentives. That's how desperate they are to build and run.
Your stories
We frequently hear stories from desperate homeowners whose properties are most certainly not up to standard yet developers are at best reluctant and stalling, and at worst refusing to do anything.

One homeowner we spoke to recently, who didn't want to identify the development in question for fear of affecting their ability to sell in the future, said that she and her fellow residents had endured six years of faults and flaws since moving into their new homes. One property has had over 10 roof repairs as a result of leaks.

This is not an isolated issue. According to a report released by Shelter this week, 51% of new homeowners say they have experienced major problems with their properties including issues with construction, unfinished fittings and faults with utilities.

Shockingly, some developers won't allow buyers access to the property they are buying to conduct a snagging report before completing. At the HomeOwners Alliance, we are lobbying the government to give new build homebuyers the legal right to conduct a snagging survey before they complete. It is unacceptable that a buyer should be forced to complete on a property without ever getting the chance to check that it's up to standard. It's time buyers' rights took precedent over builders' profits.

In the meantime, we strongly advise against completing on your new build property until you're happy with it.
Become a member of the HomeOwners Alliance for tailored advice and help with your new build problem, or get in touch today with your story at hello@hoa.org.uk
English Housing Survey reveals inequality and inaction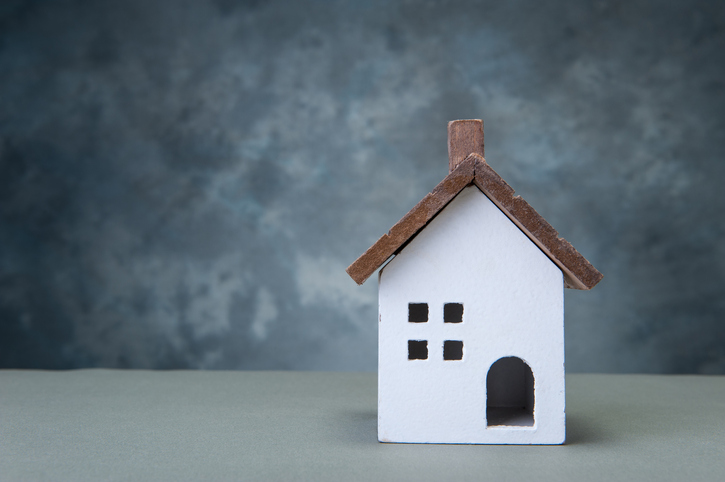 English Housing Report
The government has published its annual report into the housing market in England and it paints a sorry picture for would-be buyers who find themselves priced out of the housing market.


Home ownership is at a 30 year low with 62.9% of households owner occupiers – the lowest figure since 1985.

While the proportion of first time buyers increased by 16% from 2015 to 2016 so too did the age of those buyers. The average age of a first time buyer is now 32, up from 31 the previous year and almost a third are over 35. What's more those buyers are saddling themselves in for the long term with 40% of first time buyers having a mortgage of 30 years or more

The report also revealed that average life satisfaction is higher among homeowners than renters – not surprising when you consider its key findings:
Renters pay more
The survey found those buying their home with a mortgage spent, on average, 18% of their income on mortgage payments whereas rent payments amounted to 31% of income for social renters and 41% of household income for private renters.

Paula Higgins, chief executive, Homeowners Alliance, says: "It is abundantly clear – and deeply unfair – that the so called 'generation rent' are being punished once again. Already dealing with the reality that their hopes of owning a home are slim to none – thanks to an ongoing housing crisis and drastic lack of supply – they're now being hit financially with figures from the English Housing Survey revealing the average proportion of income spent on rent by private renters is an astonishing 41%. Those lucky enough to own their own home meanwhile spend 18% of their income on mortgage repayments. This clearly counteracts the government's assertion that people are happy to rent and is a very real sign of the social inequality that exists in our society. Essentially, if you can scrape together a deposit and a mortgage you will instantly be better off."
Almost one million more families in the PRS
The proportion of private renters with children is rising and now stands at 36% (compared to 30% the previous year) – equating to 945,000 more households.

And those families are more at risk of living in a substandard home. The survey reveals the private rented sector had the highest proportion of non-decent homes (28%) while the social rented sector had the lowest (13%). Meanwhile 18% of owner occupier homes failed to meet the Decent Homes Standard.

Paula Higgins says: "If the PRS was fit for purpose and affordable, these figures would not be so unsettling. The fact that almost one million more families are having to pay expensive rents and live in homes that don't meet the required quality is a sad and an altogether unacceptable statistic."
Half of houses are under occupied
The number and proportion of under-occupied households in the owner occupied sector stands at 52%, equating to 7.4 million households.

Paula Higgins says: "The English Housing Survey's findings that 52% of owner occupied homes in the country are under-occupied  – a figure that has been steadily increasing over the years – demonstrates the need for an effective incentive-led initiative to encourage older homeowners to downsize. This was eluded to in last month's Government White Paper on housing but included very little substance. These figures show the potential that exists in increasing the supply of much-needed family homes if we can help homeowners to move to more appropriate accommodation.

Clearly for this to happen we need to assess the types of properties that are required by downsizers and devise an effective strategy for building them. According to the HomeOwners Alliance Annual Homeowner Survey a lack of the right kind of homes is the main reason for older homeowners deciding to stay put with 23% of homeowners age 55+ who considered a move in the past two years say this is the primary reason for not moving. Building more suitable retirement properties must be a priority. That being said, of course, any rushed scheme that involves throwing money at developers to build retirement homes quickly, without prioritising quality- as we are seeing often in the new build market amid the housing crisis – should obviously be avoided."
Claim free tickets to the Homebuilding & Renovating Show 2017!

Claim free tickets to The National Homebuilding & Renovating Show 2017!
If you are planning an extension, are halfway through updating your interior or dream of building a sustainable house from scratch, a visit to The National Homebuilding & Renovating Show from 23-26 March 2017, at NEC, Birmingham, will give you practical help to turn your ambitions into reality.
Free one-on-one advice sessions
Bring your plans and questions and receive tailored solutions at the free one-on-one sessions at the Advice Centre. Talk to over 15 resident property experts, some of whom are regular TV presenters, including Charlie Luxton, a sustainable architectural designer who is currently presenting 'Building the Dream' on More 4.
More than 500 key suppliers
Whatever the product, there's nothing quite like seeing it in real life and picturing it in your home. The show, which is this year sponsored by Everest, brings together the freshest ideas from industry leading suppliers based across the country, all under one roof.
Educational masterclasses and in-depth daily seminars
Smart, secure, sustainable – whatever you want your project to be, the tailored masterclasses at the show can help. These are short sessions jam-packed with detailed advice on specific talking points, all from the brightest minds in the world of homebuilding and renovation. The show will also feature bite-sized seminar sessions that give practical answers to common questions.

In addition, the show will support and raise awareness of a new legal duty within the Housing and Planning Act 2016, dubbed the 'Right to Build', for those interested in information on how to apply for a plot of land locally.
Sorry, this competition has now ended.
Sign up to our free newsletter to be the first to know about future ticket offers!
Let us help you…
Sign up to our FREE newsletter

Keep up to date with all our latest advice and services

& nspb ;

Sign up! >