boo
Latest mortgage deals
The mortgage market can be a tricky one to navigate. With rates changing on an almost daily basis, constant mutterings about what's going to happen to Bank of England base rate and new products being launched – and pulled – regularly, it can be difficult to know where to start when you're looking to finance (or re-finance) your home. But worry not, our fortnightly rundown will give you everything you need to know.
Base rate gossip
With inflation rising, talk continues of the possibility of an increase to Bank of England base rate (which has been at 0.25% since last August and hasn't been higher than 0.5% since 2009). According to reports, almost half of the Monetary Policy Committee member voted for a hike at the Committee's last meeting. However, Bank of England governor Mark Carney takes a different view. Speaking at the Mansion House dinner in London, Mr Carney claimed that, given the "mixed signals on consumer spending and business investment" now is "not yet the time" to increase rates. Watch this space.
Loyalty pays
Challenger bank Metro Bank has decided to reward loyalty by scrapping fees for existing customers looking to switch rates or seeking a further advance. The lender says it wants to establish a "long-term relationship" with its customers.
Of course, while it would be nice to get a free pass on fees, it's important to remember that this is just one element of the mortgage. Try not to be swayed by a deal sweetener too much. Make sure you're not missing out on a better deal elsewhere.
Get fee-free, impartial advice from our mortgage partners here
Rate news
Virgin Money has cut rates on several of its fixed rate mortgages. The range now includes a two-year fixed rate at 1.28%, available up 65% loan-to-value (LTV), a two-year fixed rate at 1.52% (up to 85% LTV) and a five-year fixed rate at 1.82% (up to 65% LTV). All three have a £995 product fee.
Nationwide Building Society has also been slashing its rates. It recently reduced the rate on its five-year fixed rate mortgage to 2.34%. It's available up to 85% LTV and comes with a £999 fee. In a bid to woo buyers, the mortgage includes an added incentive of free valuation plus £500 cashback for first time buyers (or £250 for remortgage customers).
The AA has some good news for buyers with a small deposit with the launch of its five-year fixed rate at 3.99%, available at 95% LTV. Those borrowers with a 10% deposit can access a rate of 2.88%. Both have no fees.
Competition is hotting up in the variable rate market too thanks to Tesco's new two-year tracker at 0.98%. Available up to 65% LTV only, however, it's unlikely to be an option for first timers.
Coventry Building Society also has some attractive variable rates on offer at present, including a rate of 1.75% up to 85% LTV. There is no early repayment charge and a fee of £999.
Fire safety precautions for high rise flats
Fire safety in your flat
In the early hours of Wednesday 14th June, a devastating fire ripped through the Grenfell Tower block in West London. Despite a heroic effort from London firefighters, the number of fatalities is expected to rise.
Following this horrific incident, homeowners with properties in tower blocks have understandably been left deeply concerned about fire safety. So we look at the steps you can take to maximise fire safety in your flat.
If you are concerned about safety measures in your property contact the management company and ask for reassurance about safety measures and annual tests. (This information should have been provided anyway but if it's not, be sure to ask for it)
Under the Regulatory Reform Order 2005, managing agents or freeholders are required to organise a fire risk assessment to be carried out in blocks of flats or a building containing common parts of two or more dwellings. The assessment will be carried out by the local fire and rescue authority. If this has not happened you can arrange your own fire safety check – for free – via your local fire service.
Make sure you understand the procedure for emergencies in your building. Understand where the exits are, keep your exits clear and make sure your keys are kept in an easily accessible place.
Test your smoke alarm every week.
Ask the managing agent to ensure smoke alarms within the halls are tested regularly.
If you don't feel like your management company is taking your concerns seriously or behaving correctly, you can contact the Association of Managing Agents (ARMA), the industry trade body.
ARMA should ensure the agent handles the complaint appropriately but if this doesn't happen you can make a complaint to the Ombudsman service that the agent is a member of. There are three redress schemes appointed by the government to resolve consumer complaints – The Property Ombudsman Service, the Property Redress Scheme and Ombudsman Services: Property.
The safety of residents should be a priority for the management company or freeholder of the tower block. If you don't think this is the case, you could also try raising the matter with your local MP.
If you still feel ignored then please get in touch with us at hello@hoa.org.uk.
The Prime Minister has now ordered a Public Inquiry into what went wrong at the Grenfell Tower and we will be watching the outcome closely to ensure any recommendations for building standards are upheld. To find out how you can help those affected by the fire visit: https://thekandcfoundation.com/
Keep your house cool this summer
Windows
Keep your house cool by leaving windows closed and blinds and curtains drawn for the hottest part of the day, particularly for south facing windows. Open them up in the early morning and evening to let the cooler air circulate.
For homes with sash windows, put them to use: an equal gap at the top and the bottom of the window allows cool air to flow in through the lower opening, and hot air to escape through the top.
Bi-folding doors
For more modern rooms with bi-fold doors, there is a risk of summertime over-heating. Sheer curtains may work somewhat to reduce "solar gain" but the clean lines and minimalist décor in many kitchen or sitting room bifold door installations can leave little room for a curtain pole or track. If that's the case then embrace the weather and get folding!
Insulation
Good insulation can keep the heat out as well as in. It's a bit like a flask keeping drinks hot or cold by providing an insulating layer between the drink and the outside air. Start with the loft – but avoid laying insulation on a hot day!
Turn it off
Electrical appliances give off heat. Lights, computers, TVs and mobile phones left to charge all contribute, so turn them off at the plug. Washing machines and dishwashers can also contribute to humidity. It goes without saying that putting your oven on to make a roast won't help either. This is the weather BBQs and picnic-style eating was designed for.
Fans
Fans come in all shapes and sizes to fit your decor and pocket. At the high end, the Dyson Cool range of fans don't have propellors and blades that whirr and with their beautiful sleek curves these fans can take pride of place in even the most modern home.
For something more retro, look out for a chrome desk fan. Not as quiet but this classic look will never go out of fashion. Speed up the cooling process by placing a bowl of water in front of fans and as the ice evaporates it ill make the air feel even cooler.
The only way is white
Borrow ideas from our neighbours in the Med. White exterior walls and white window furnishings work to reflect the light. Take the dazzle out of your white house by planting climbers, shrubs and trees – they'll soften the crispness of the white and have the added benefit of providing shade in high summer.
What the election result means for homeowners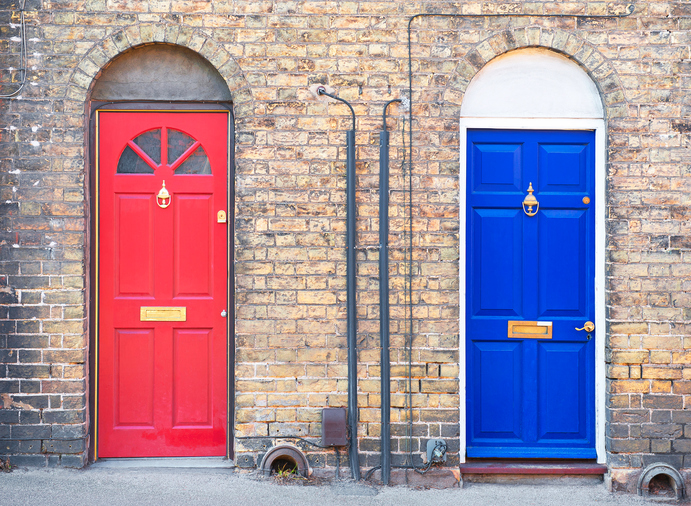 "Certainty"
We've been promised certainty by the Prime Minister Theresa May today, and not a minute too soon. But can certainty really be delivered in this extraordinary political environment? We are yet to hear what role the Northern Irish unionists will play in influencing policies and very little is know about the details of the forthcoming Brexit negotiations.
But uncertainty isn't good for the housing market: we saw house sales fall ahead of the Brexit referendum and surveyors have seen a fall in listings ahead of Thursday's General Election. Property commentators are confident that we can expect sales to improve now the election is out the way. But a period of stability and certainty is now essential for homeowners considering buying, selling and making big financial decisions.
While Theresa May quite rightly "gets to work", let's recap on what a Conservative Government has promised to deliver for homeowners…
Million new homes by 2020
After seven years in power, two of them as a majority government, and with 'strong and stable' being the bedrock of the Conservative campaign in the run up to the election, one can expect little in the way of radical changes to housing policy as Theresa May retains the keys to number 10.
The party's promise of 'a million new homes by 2020', for example, follows on from a pledge we're already familiar with, which includes building a further half a million by 2022.
During campaigning, the Conservatives proposed the building of new social housing which will give tenants the Right to Buy after either 10- or 15-year fixed terms. If this is the case, then stronger provisions will need to be put in place to ensure that these new homes are up to the required standard, after many residents of recent new-builds raised concerns over the quality.
There really is little point building new homes if they are not fit for purpose. We regularly hear stories from our members of unfinished homes, new builds that require massive repair work within months of being bought and even shoddy workmanship that leaves the properties potentially dangerous for inhabitants. Worse still, these buyers often have nowhere to turn when they discover problems. Any plans for the new build sector should include the creation of a New Homes Ombudsman to oversee the work of developers and offer recourse to buyers."
Leasehold Reform
Our recently released 2017 survey of UK homeowners found that leasehold was the fastest-growing housing concern – and there is an urgent need to set the system right. In the Housing White Paper, released earlier this year, the Conservatives outlined plans to crack down on the UK's archaic leasehold system. We will be pressing the government to flesh out the extent of their plans. Here at the HomeOwners Alliance we want to see a complete review of the leasehold system, with the creation of new leasehold houses and the doubling of ground rents outlawed and mandatory commonhold tenure for all newly built blocks of flats or apartments. Our full list of recommendations, which we will be putting to the new government, can be found here."
Homeownership for all?
Though the Conservative manifesto focused primarily on homeownership, in the Housing White Paper we saw a shift in tone on the topic of housing with a larger focus on the rental market.
Whilst we of course recognise the need for a safe and affordable rental market we do hope that the government continues to see the critical importance of homeownership and supports people whose ambition it is to get on the property ladder.
Green Belts?
Finally, we should see the Conservatives make good on their vow to protect Green Belt and national parks. While this will undoubtedly be welcomed in some quarters, most experts agree that sensitive and sensible development on the Green Belt will be needed to meet housing demand and prevent homes becoming even more unaffordable.
Rightmove and Zoopla Aren't the Only Places to Advertise Your Property…Think Facebook!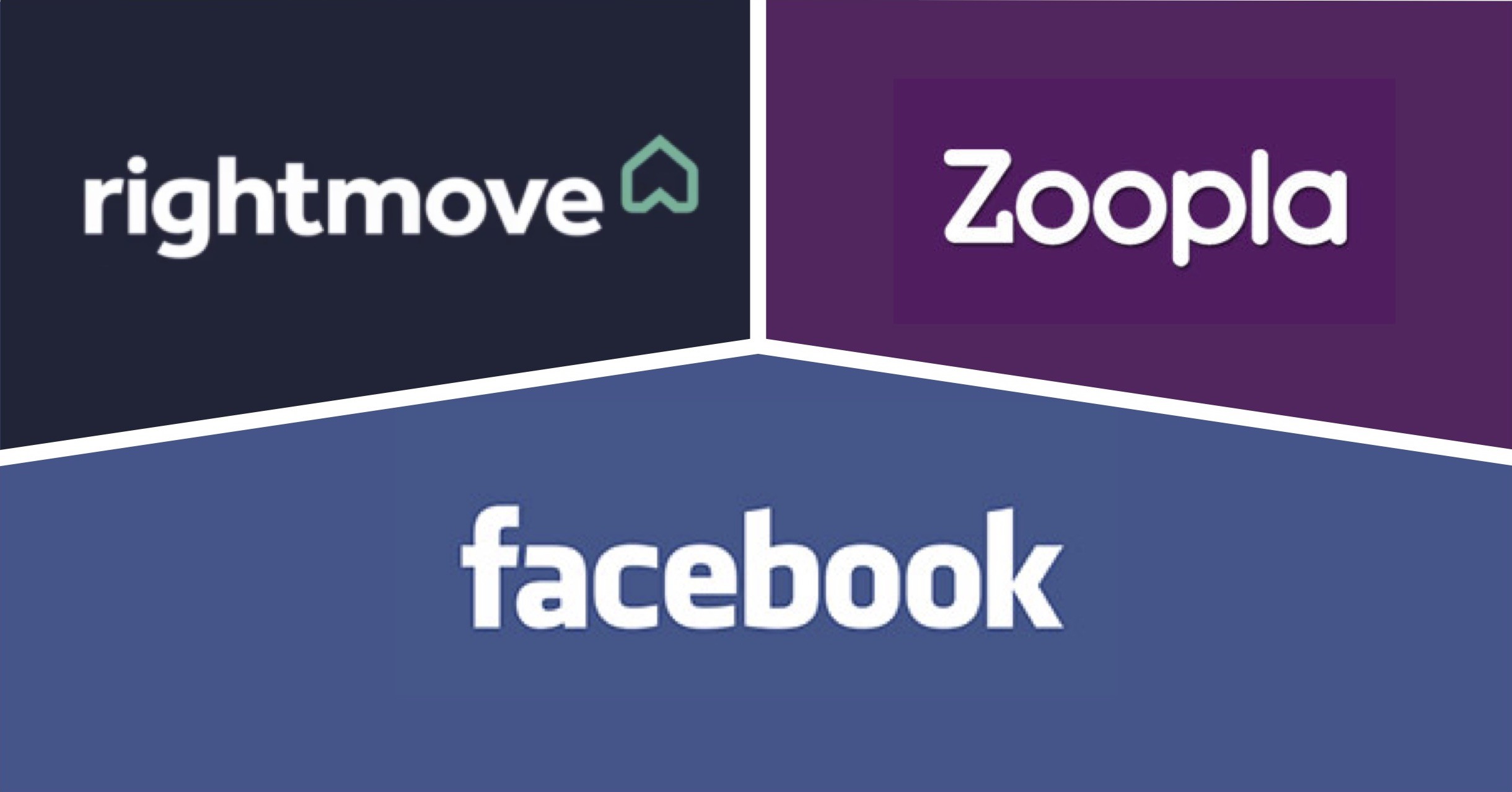 Rightmove and Zoopla are without a doubt the two largest property portals in the UK. They both empower users to make informed decisions around properties, selling or renting.  Let's take Zoopla as an example, they now attract over 40 million visits per month to their website – for a home seller like you, this is good news, isn't it?
But do you just want to stop there? When every single estate agency is putting their properties on Rightmove and Zoopla – and we're talking about millions of properties here – what else could you do to ensure that YOUR property stands out amongst the crowd and is noticed by even more potential buyers? Social media is the answer.
Nowadays, even a President tweets daily on how (not) to run a country. Billions of people immerse themselves in the social media parade on an hourly basis, and here's your cue.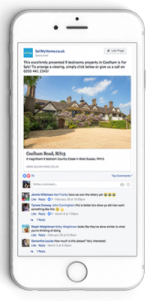 Sellmyhome.co.uk is using an innovative social media advertising tool called Home Booster to help their customers reach potential buyers who are relevant and interested, but aren't actively searching.
Here's how it works:
Find your potential buyers, proactively.
We monitor users on our website who are looking at your property via Rightmove and Zoopla. With the Home Booster intelligent algorithms, analysing tens of millions of data points every day, we are able to create a profile consistent with that of your most likely buyer. This profile is then fed into Facebook. Remember, in the UK alone there are about 1 billion visits to Facebook per month. We don't sit and wait for buyers to view the listing and get in touch. We find them, proactively.
Throw your property on Facebook…
And hope something sticks? No, that's not how we do it. With Home Booster, we promote your property to an average of 5,000 potential buyers, bringing 14x more visitors to your property on our website. More interest means more leads, more enquiries, more viewings, and most importantly, more offers. For the first time, you can promote your property on Facebook to people who we know are in the market right now for a property just like yours.
Be amazed by the results!
With the Home Booster, properties which have been on the market for some time have seen offers coming in the very next day from buyers who have seen the Home Booster advert on Facebook. This intelligent, targeted promotion of your property leads to higher sale prices and/ or faster sales cycles. Vendors who have used it are all pleasantly surprised by the attention their properties received.
The world is a fast-changing place with new technology transforming every single aspect of our life. Sellmyhome, the best rated online estate agent in the UK, is committed to revolutionising the property industry with its continual innovation and uttermost care for its customers. Get a FREE valuation of your property today and experience stress-free selling!

Bricks or clicks: which estate agent performs better?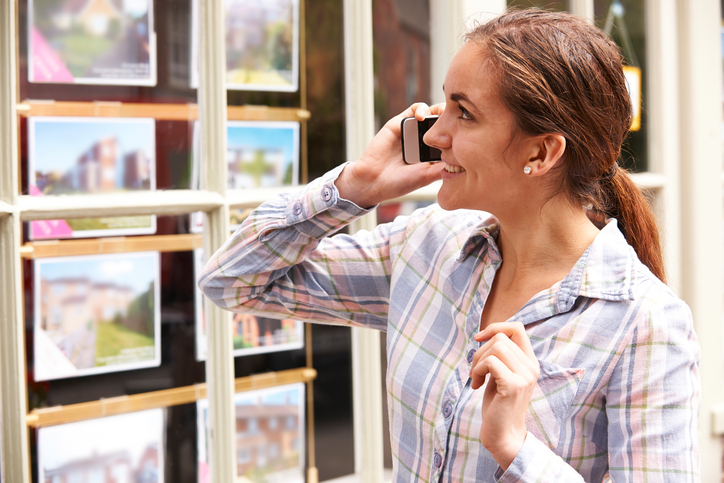 Britain's growing line-up of online estate agents are increasingly out-performing many of their high street peers, according to analysis of the sector using data from our EstateAgent4Me tool.
Online agents on the rise….
Brands such as PurpleBricks, eMoov and YOPA have shaken up the property industry in recent years, and analysis of their performance suggests their success is well-deserved. However, they still lag behind the top tier of high street agents in terms of achieving their asking price and other key criteria such as the time taken to agree a sale.
Over the past six months, Britain's online agents have achieved 95.85% of their original asking price, which compares favourably with the national average of 95.69%. This, coupled with a typical estate agent's commission of 1.3%, means the average home seller would save around £2,500 on the sale of an averagely-priced property by using an online agent.
But don't abandon the high street…. 
However, our analysis also found that the top tier of high street agents still significantly outperform online agents. The top 1,000 high street agents found on EstateAgent4Me exceeded their initial asking price, achieving an average selling price of 100.35% of their value, suggesting that sellers can still maximise their home's potential by selecting the correct, top performing local agent. They also have a far higher success rate, selling 82.42% of homes listed with them compared to 51.98% among the onlines.
The data showed that online agents proved effective in shifting homes quicker than their average high street counterparts. While the average UK home remained on the market for 60 days before a sale being agreed, those listed with online agents were typically sold in just 43 days (40% quicker). However, high street sellers have a higher success rate: 53.49% compared to 51.98% among the
Britain's different online agents all appear to excel in different areas. Market leader PurpleBricks, for example, was found to have a better success rate (61.5%) than almost all of its online competitors and than the national average. However, YOPA was the best performer in terms of achieving asking price (97.07% on average) and the quickest sale (an average of just 29 days).
Paula Higgins, Chief Executive of the HomeOwners Alliance, said:
"The performance of Britain's online agents is impressive, and it is little wonder that they are shaking up the market. However, EstateAgent4Me's data shows that there are still higher-performing high street agents out there, if sellers are prepared to invest the time and effort in finding them. Opting for the agent who offers the lowest rates of commission will rarely pay off.
"Sellers who look carefully at their local market before listing their home for sale will probably still be better off instructing the best high street agent in their area. But for those looking for a quick, easy sale with surprisingly high rewards, online agents are an excellent and rapidly-improving option."
Mark Hayward, Chief Executive, NAEA Propertymark, comments:
"The research from HomeOwners Alliance shows sellers appreciate having access to different options when selling a home and essentially it comes down to personal preference. We live in a digital age, and online estate agents may suit some people's lifestyles. The important thing is choice, as others will always prefer to use a high-street agent as they prefer the face-to-face interaction, so spending time researching the best option is crucial.
"Most people's home is the biggest asset they have; fundamentally sellers want to build a great working relationship with their agent of choice and to trust that are seeking to get the best price on the property and will provide great service."
Looking to add value to your home? Time to think about your "room ratios"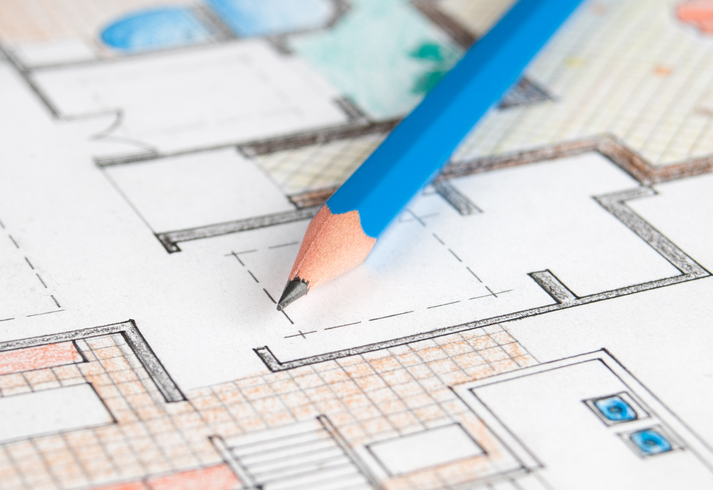 Why are room ratios important?
South facing garden? Check. Open plan kitchen? Check. The right room ratio? It may not currently be one of the things you consider when working through your home improvement "to-do" list or on your checklist when buying a new home, but according to a new study it should be. Research from insurer Direct Line has revealed that the ideal house should have a bedroom to bathroom ratio of 3:2 – so a property should have two bathrooms for every three bedrooms – in order to maximise its value and desirability.
The insurance firm polled estate agents to find out the impact of extra bathrooms on price and over 70% agreed that, ideally, a three bed property should have at least two bathrooms.
The study said a five-bed property should have at least three bathrooms but also revealed that a shower room can add as much value as a proper bathroom.
The agents polled estimate that an extra bathroom would add 6.8 per cent to the value of a standard three bed property, amounting to nearly £12,000. For a four-bed property, an extra bathroom is expected to increase the value of the property by 6.2 per cent, equating to nearly £17,000 of added value.
Rebecca Clapham, head of household products at Direct Line, said: "With space in such short supply in homes across the country and the cost of moving sky high, it is interesting to find out directly from the experts what homeowners can do to add value to their property. A new bathroom can add around £12,000 to the value of a home, which compared to the cost of fitting one, is a significant return and may be a good option for people wishing to improve their home but without the space to add an extra bedroom or improve their kitchen."
Thinking of putting in a new bathroom? Or converting your box room to a bathroom to get your room ratio right? Find a local tradesman today with Plentific
Election 2017 and Housing – What the manifestos have overlooked

Best Intentions
Housing is always a hot topic and a key facet to any political parties' armoury of empty promises when approaching an election, as we are right now.
Each party will and has laid out, perhaps with the best intentions, a plan to turn around a nationwide housing crisis that has been long in the making. But the recurring theme across all parties seems to be that they have given up, there is no solution, and that at least by addressing it within a paragraph or two of their manifesto with some rehashed rhetoric, they are ticking a box that needs to be ticked.
Inadequate Supply
But they haven't conceded recently that for decades there has been an inadequate level of supply; just 140,000 homes built with a need for 240,000. The increasing demand from a swelling population has not chosen to subside and this imbalance of supply and demand has resulted in house prices soaring to previously unimaginable levels.
This isn't a problem refined to home buyers in the private sector. The rental market which was traditionally the stepping stone to homeownership is also now in short supply and unobtainable for many.
Add to that the fact we aren't building any more council houses – the waiting list for these is also bursting at the seams – and you have a situation already at crisis point.
Election Manifestos
So what have the political parties pledged? Thankfully, all are agreed that more houses need to be built. Despite their recent outlandish claims in their housing White Paper, the Conservatives have failed to mention anything property-related worth noting. Both the Lib Dems and Labour believe that penalising developers guilty of land banking is the way forward, which it isn't.
In a nutshell, Labour seems the most genuine in their support of actually building. The Lib Dem's are hanging their hat on rectifying the rental market. The Conservatives are going for the throat of house builders whilst supporting estate agents.
What the manifestos should have included….
I've highlighted seven simple steps to address the UK housing crisis, that have all been overlooked by the current politicians in power.
Appoint the Secretary of State for Housing and Planning to Cabinet
Removed by the Conservative /Lib Dem coalition of 2010, how can housing be treated as the priority unless the person leading it is sufficiently senior enough to push its agenda?
Public land
National and local Government own thousands of hectares of land currently sat unused. This land could / should be utilised for housing development on a large scale.
Green belt
The green belt was incepted to protect from urban sprawl. But its existence has not been reviewed for 60 years. There are parts of the green belt that are not very green such as scrap yards, industrial estates and so on. Just 9% of the UK is currently built on and releasing 1% of the current green belt would yield enough land for 800,000 homes.
Developer land bank incentives and penalties
The larger house builders 'land bank' as much as 10,000 plots of land at any one time.
The suggested penalty system to force the build-out of this land-bank alone would be too punitive and heavy-handed and would only lead to even fewer properties being built.
The solution is, therefore, tax breaks on the development of land across certain time scales. For example, anything owned for less than five years would pay a lower rate of corporation tax than that over five years.
Any term ASTs
Assured Short hold Tenancy (AST) agreements are used by up to one million renters each year. But one year is not enough time for a family to make a rental property a home and these out of data tenancy agreements need to be updated so that landlord and tenant alike can agree their own, long-term time frame tenancy to provide both security to the tenant and income to the landlord.
Social Housing Investment scheme
For a while now the supply of social rental and affordable purchase/part purchase has largely been achieved through linking to S106 agreements. So, when developers decide to slow down, social housing flow suffers.
A Social Housing Investment Scheme will allow investment into the construction of social housing schemes in return for the monies that they invest being deemed tax free with the option to sell the scheme after five years. As a result, the private sector would actively boost the supply of social housing.
GB Developments Limited
We propose a radical change to development that is predicated around a publicly owned property developer being established that actively seeks out private and publicly owned sites that it then achieves planning consent for and develops itself.
The country can no longer rely on the private sector alone to provide our growing population with accommodation and therefore a competing entity in the form of GB Developments Limited will take them on, head to toe and to beat them to the punch on acquiring land and building on it. Profits will be reinvested in further schemes and will be owned by the tax-payer.
Written by Russell Quirk, eMoov
Over 250,000 have given up on the dream of homeownership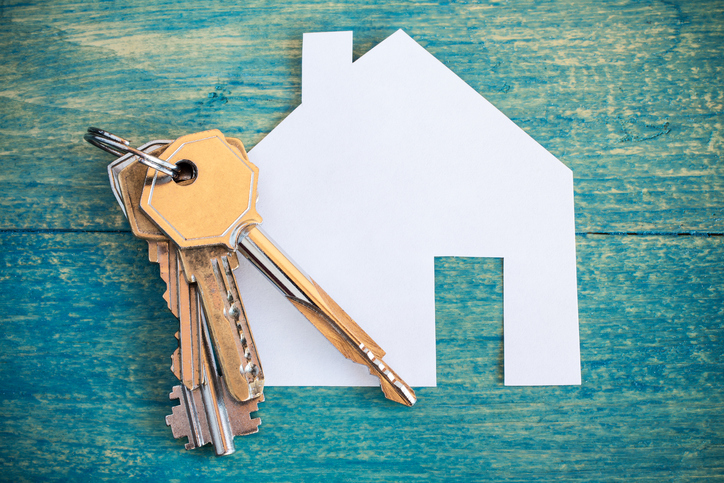 Over 250,000 non-homeowners appear to have given up on the dream of homeownership in the past year alone, according to the 2017 Homeowners Survey, an annual study conducted by the HomeOwners Alliance and BLP Insurance into the concerns, views and issues affecting British homeowners and aspiring homeowners. The study found that for the first time in five years, there has been a drop in the number of non-homeowners who aspire to own.
In 2013, 65% of non-homeowners aspired to homeownership, with this number increasing every year and peaking at 73% in 2016. But this year, the numbers have fallen for the first time, back to 71%. This equates to around 253,166 people across the country who have given up on ownership in the past 12 months. The stats mirror the rise of the government's flagship Help to Buy programme launched in 2013 and is now receding with the cancellation of the mortgage guarantee part of the scheme in 2016.

Serious Concerns
Five years on from the first Homeowners Survey, aspiring homeowners' concerns about house prices, saving for a deposit and availability of homes are the biggest issues and are worsening with time. Among aspiring first-time buyers, 86% say house prices are their most serious concern (up 3% in the past year), with 85% citing saving for a deposit as a serious problem (up 1%) and 80% worried about the availability of homes (up 2%).
The Regional Picture
The findings also reveal a deepening housing crisis, with concerns rising in nearly all areas of the country. London is suffering acutely, but the problems are not contained to the capital. While Londoners are the most concerned with house prices (87% saying that they are a problem), this is also echoed in Wales (87%) and the East of England (85%). Similarly, availability of housing is a concern for Londoners (81%) but slightly more people in the South West (82%) also stated that it was an issue in their region. Elsewhere in the country, concerns were about being able to re-pay a mortgage, particularly in Yorkshire & Humber (68%) and Northern Ireland (68%).
Stumbling block
Across the country, the number one concern among Britons remains the difficulty of getting on the property ladder in the first place. This was seen as even more of a problem this year (86% saying that it was a problem or serious problem) than last year (82%). While average earnings have increased 2.6% annually, average property price growth over the same period of 4.5% has out-paced this.
Commenting on these trends, Paula Higgins, Chief Executive of HomeOwners Alliance said:
"The HomeOwners Alliance has been tracking views of consumers for five years now, and these latest findings show that the housing crisis is deepening across the UK. This in turn is impacting on people's aspirations to get on the property ladder. While we are used to stories about people not being able to buy a home until they are 40, the story has taken a turn for the worse with people increasingly giving up altogether on the dream of homeownership.

While aspiring homeowners' concerns about house prices, saving for a deposit and housing supply grow, the change in political rhetoric around homeownership and a lack of new homes being built in the last year, plus the removal of flagship government schemes like the Help to Buy mortgage guarantee, appear to have had a negative impact on consumer attitudes. People are feeling less optimistic about their chances of buying their first property.
With the election approaching, it is vital that housing is placed at the forefront of the policy agenda and that whatever party is elected, it takes serious steps to address the growing concerns of aspiring homeowners."
Commenting on the figures, Kim Vernau, Chief Executive Officer of BLP Insurance said: "The housing crisis is worsening across the country. We are failing to deliver the numbers of homes required as a direct result of a lack of SMEs to develop over and above the numbers provided by the large house builders. The recent housing white paper from the Government proposes a wide variety of recommendations to the market for consultation, to address issues with planning and resource, with a distinct shift away from focusing solely on home ownership. This is a tacit acknowledgment that not everyone will be able to own their home.
 "It is important that post the election result, the provision of housing is seen as a critical requirement and the results of government consultations prioritised into action. In the absence of this, the opportunity for aspiring new home owners to get on the housing ladder will only continue to deteriorate."
Good news
There is some good news. Concerns are receding on issues such as negative equity and the ability to move up the housing ladder. Some 42% of UK adults say they are concerned about negative equity, compared to 44% last year, 49% in 2016 and 64% in 2014; after a steady increase in house prices. Alongside this, concern about the ability to move up the ladder has softened, down 4% in the past year to 58% (compared to 65% in 2014).
Leasehold scandal deepens with half of adults believing leasehold system broken
According to the 2017 Homeowners Survey 50% of UK adults see the current leasehold system as a very serious or serious problem, up from 42% last year. Paula Higgins, chief executive of the HomeOwners Alliance which carried out the survey said the figures show the scale of the issue.
"From house prices to tightened mortgage criteria and increased regulation there is plenty for homeowners and buyers to be concerned about at present – so for leasehold properties to be the fastest growing concern shows just how much of an issue this has become," she says.
"Unscrupulous players within the industry have turned what has been a form of tenure for centuries into a money grabbing scheme that has left thousands of buyers across the country trapped in properties that are now essentially unsaleable. Doubling ground rents and unfair clauses are leaving homeowners in a nightmare situation and the government is clearly not treating the issue with the severity it deserves. These people need help and they need it now."
To help homeowners in the leasehold trap, HOA has published a guide today – 'Living in a Leasehold House – what you need to know'
A bigger problem than anyone thought
The 2017 Homeowners Survey is now in it's fifth year. The survey gives an accurate picture of the issues affecting homeowners and buyers in today's market.
Regionally it revealed:
Those in East of England have highest level of concern nationally with 57% of adults in this region saying the leasehold/ freehold system is a serious problem
Regions with rising level of leasehold/ freehold system as a serious problem over the past year are: the North West of England (53%), Yorkshire & Humber (47%), East of England (57%), South East (53%), South West (55%), Wales (51%).
Higgins adds: "We're now at a point where we're seeing banks stepping in to protect homeowners by restricting their lending on leasehold properties. We're leaving it up to banks to police the industry while the government takes a half-hearted approach at best to what is clearly a major concern for homeowners.
"This is a bigger problem than anyone thought and if we don't address it now it's only going to get worse. UK homeowners deserve better protection than this and we must demand it,"
Research Methodology
This is the 5th Annual Homeowner Survey, a state of the nation report on the housing concerns and trends affecting homeowners and those aspiring to own.
All figures are from YouGov Plc. The surveys were carried out online. The figures have been weighted and are representative of all UK adults (aged 18+).

In 2017, total sample size was 2,081 adults of which 1301 were Homeowners. Fieldwork was undertaken 9th March 2017.
In 2016, total sample size was 2,095 adults of which 1,293 were Homeowners. Fieldwork was undertaken 4-5th April 2016.
In 2015, total sample size was 2,214 adults of which 1,390 were Homeowners. Fieldwork was undertaken 4-5th March 2015.

All figures have been checked and verified by YouGov.