boo
Don't be afraid to challenge the experts
In the complicated world of house buying, we often rely on experts to help us find our way. The mortgage process can be a tricky one and, surprisingly enough, not everyone is a adept when it comes to LTVs, AERs and ERCs. Indeed, mortgages are not exactly the type of thing people read up on in their spare time. Thankfully there are plenty of experts on hand to help. From brokers and solicitors to in-house advisers and surveyors, you'll encounter an experienced professional every step of the way. But while you may be grateful for their expertise, that's not to say you should never question it. Indeed, not doing so could leave you seriously out of pocket.
When I came to buy my first property some years ago, I sought the help of a mortgage broker. Having been a financial journalist for many years, including on mortgage trade magazines, I had nothing but respect for the broker community and regularly advocated the use of a whole of market broker to anyone looking to buy a house.
Upon finding a property and having it valued, our lender requested that we provide independent roofing and damp and timber reports. We duly complied and were soon informed that the lender would be retaining close to £10,000 as a result of works that were needed on the property.
Having seen these reports myself, I was amazed at this figure. Indeed, the roofing report clearly stated the roof could need work in "15 years" at a cost of £3,800, while parts of the flat roof, it claimed, needed some immediate work to the tune of £550. The timber report suggested just £558 worth of work. As such the total retained should have been, at most, £1,058. And even if we'd decided to get a head start and repair the entire roof to save ourselves a repair bill in, ahem, 15 years we'd be looking at no more than £5,000.
As first time buyers – and expecting a baby at the time – unsurprisingly we didn't have a spare £10,000 to hand. I contacted our broker. He worked for us of course, so surely he could help. Not so. Apparently the broker had "no influence" over such decisions.
Challenge the experts
And so began my battle to challenge the experts. I took it upon myself to call the lender. Indeed our underwriter and I spoke so often that month I wondered if I should send him a Christmas card. After countless hours on the phone, reading through the report and arguing the same points, he eventually agreed that there was no basis for £10,000 being retained and reduced the figure to £1,000.
Sadly, I highly doubt that this was a one-off case. What's worrying is that many buyers may feel unable to question these decisions. Had we felt the same we would almost certainly have had to walk away from the sale (as it happens we did, at a later date but that was a result of a title deeds debacle and that's a story for another day).
The moral of the tale is simple. If something looks wrong to you, question it. If you know your broker, lender, surveyor or solicitor is missing something, bring it up. Take matters into your own hands. Buying a home is probably the biggest financial commitment you're ever likely to make. Ignoring glaring mistakes because you're worried about offending an expert or looking foolish could be a very costly move.
Christine Toner
HomeOwners Alliance
The HomeOwners Alliance are on your side to help you decipher the steps involved in buying, selling and owning your home. Read more about becoming a member today for just £45
Should I fix my mortgage for 10 years?
Over the past three years the number of 10-year fixed rate mortgages on the market has sky-rocketed a staggering 1450 per cent from just eight deals in January 2014 to 124 today, but are they a good option or is it better to fix for a shorter period?
With so much economic uncertainty surrounding Britain's exit from the EU and the future path of interest rates, some borrowers will take comfort in the prospect of fixing their monthly payments until 2027. While rates on 10-year fixes have started to increase, recently they still remain incredibly good value in historic terms.
Fix and Save
Research by Moneyfacts.co.uk, the price comparison website, found that the cost of the average 10-year fixed rate has come down from 4.17 per cent in January 2015 to reach a record low of 3.11 per cent in November. Since then, the average has risen slightly to 3.2 per cent today, although it remains substantially lower than it was a year a go.
So, if you feel that a fixed-rate mortgage is a good option for your circumstance,  it could be a good idea to snap up a deal soon, as experts predict prices are only likely to rise.
Another factor to bear in mind is that mortgage arrangement fees can be as high as £1,500, so if you choose a short-term two-year fixed rate deal you could end up paying this fee several times over the course a decade, whereas if you take a ten-year deal you would only pay it once.
Why you wouldn't fix
However, it is not a decision to be taken lightly. If you face a change of circumstances or need to move property during the fixed-rate period, you might find it difficult to take your mortgage with you and could be left facing a hefty early repayment charge.
Charlotte Nelson, finance expert at Moneyfacts.co.uk, says: "The 10-year fixed rate market has been improving for some time now, with lenders trying to muscle in on this new area of competition.
She adds: "Borrowers must bear in mind that most 10-year mortgages require them to be tied to the deal for the full term, so it is vital that they weigh up whether they will need some flexibility in the decade ahead. Failing to do so could mean borrowers end up paying a hefty early redemption penalty.
"However, thankfully, Moneyfacts data shows that all 10-year products currently available offer some form of portability for those who may wish to move home, although borrowers should be aware that affordability may need to be reassessed."
The pros and cons – our expert's view:
David Hollingworth, associate director at London & Country says: "As rates have been at rock bottom there's a lot to be said for locking in at the low and fixing the mortgage rate. More borrowers have been keen to look to the longer term and increasingly consider the options over five years and beyond.
"Ten-year deals have tended to be something of a niche area of the mortgage market for a couple of key reasons.
"Firstly the rates are higher than short term deals which gives borrowers a dilemma over how much extra they are prepared to pay for the additional security.
"Ten-year fixed rates are still slightly higher than their shorter term siblings but, as fixed rates plummeted last year, the margin narrowed which helped heighten interest.
"Secondly, most ten year fixed rates will tie the borrower in for the full fixed term period.  These early repayment charges can be significant, so borrowers need to be sure that they want to lock in for the full ten years.
"Although the deals will usually be portable so they can be taken to a new property, the borrower will be reassessed against the lender's criteria at the time so there is no guarantee that the lender will be able to offer any required top up lending or at what rate.  Whilst many can look ahead to what the next 5 years may hold a longer-term horizon can be more difficult.
"With more borrowers showing interest in fixing for the longer term the number of deals on offer has also grown, as lenders looked at alternative product options in an increasingly competitive market.
However, as market expectation of a base rate rise sooner than previously anticipated has pushed up lender funding costs, fixed rates edged up at the back end of last year.
"That's certainly true of longer-term deals and those still keen on protecting against higher rates in the future may want to assess their options sooner rather than later if rates continue to climb."
Click on this table to enlarge it and view some of the current best-buy 10 year fixed mortgage deals…
Top Home Trends for 2017

Greenery vs. Denim Drift
Both Dulux and Pantone have announced their Colour of the Year for 2017… and they're very different. If you're feeling adventurous and want to bring a bit of fun into your home, why not try out Pantone's 'Greenery' – perhaps in the form of a statement sofa or on a smaller scale with some new glassware.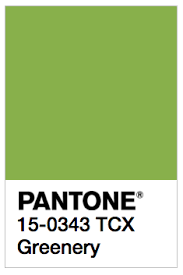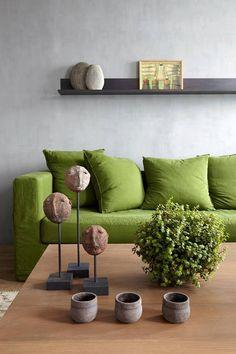 For those of you who prefer gentler tones, Dulux's 'Denim Drift' works best painted on a simple, flat wall as the tone changes with light, creating a beautiful faded effect. It also works well upholstered onto up-cycled vintage furniture (hitting three trends in one go!).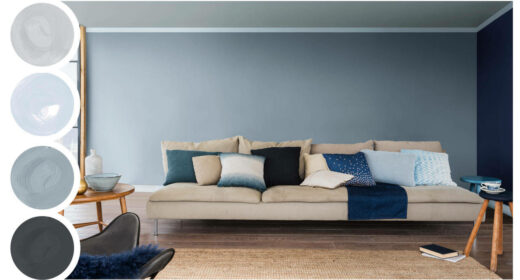 Bring the outdoors in
One of the biggest trends of 2016 was indoor plants, and that's not about to stop anytime soon. Terrariums have become the modern alternative to gardens – particularly prevalent among city dwellers. Tie them in with popular geometric and metallic trends and try finding a terrarium-making class to create one that's unique to you. Succulents and cacti – particularly aloe vera – will also continue to be popular.
Adventurous prints
From wallpaper to rugs, this year we're going to see some big, brave patterns popping up. Whether you opt for sleek, stylish geometry or gentler, bohemian prints, statement is key. We're also getting inspired by 70s and 80s styles, with bold colours to contrast all our indoor greenery!
Sleek, high-tech kitchens
As we know, the kitchen is the most valuable room in the house, so it's worth investing in. Kitchen trends for 2017 are pointing towards sleek, clutter-free worktops, handle-less units and a rise in smart technology like the iKettle and high-tech coffee machines. We also love the introduction of foldaway appliances like the Gaggenau table ventilation series – an extendable backsplash extractor fan that completely disappears when not in use. Very futuristic.
Become an eco-homeowner
Eco-friendly, sustainable designs have become increasingly stylish (not to mention important) within the home. New home automation systems that we can control from our phones mean we can regulate our heating, lighting and appliances, save money and monitor our usage more efficiently.
We're also big fans of the new LED filament bulbs, so we can achieve a vintage-inspired look without a guilty conscience or jaw-dropping energy bill!
What are your favourite home trends for 2017? Let us know in the comments below!
With credit and thanks to Pinterest, Dulux and Pantone for paint images
Why we need estate agents
In the opinion of the public, they sulk at the bottom, with politicians, journalists and bankers, all deserving each other. They clutter up the high street, have a scant acquaintance with truth, charge blood-boiling prices for doing little and ensnare you in dodgy contracts.
At the HomeOwners Alliance, we have long campaigned for reform of High Street estate agents, urging them to have fair contracts and transparent fees, and more recently we have equipped homebuyers to make estate agents compete on service and performance through our EstateAgent4Me tool.  And when online agents started making traction we have shown consumers what they can do in the hope of shaking up the market, providing people with more options and injecting a bit of real competition.
But we have to admit, there would only one thing worse than a world awash with high street estate agents. And that is a world without any of them. If they went, we would sorely miss them.
If you are new to an area, they can give you the local inside knowledge – which is the right side of the street in the right neighbourhood for people like you. If you like browsing the local properties, you can look through their windows. If you're keen on the area, you can register with local estate agents and get them to give you a call to tip you off about properties before they come onto the market. If you are a first time seller, they can hold your hand to take the stress out of the process. If you want to sell your house without everyone knowing, they can put it in for a discreet sale, matching it with those they know are looking in the area. They are the only ones who can cause a local buying frenzy by having an open house.
For all these reasons, high street estate agents won't disappear. But the inexorable march of the online agents will shake up the market, gobbling up market share. The high street estate agents that survive – and thrive – won't be the ones who continue their old shady ways, but the ones who adapt to the new competition by being more focussed on the customer, and more flexible. They can act perhaps not just for sellers, but also as buyers agents, helping both sides of the exchange, as happens in other countries. We're not suggesting an agent could work for both the buyer and seller in the same chain, but rather sometimes acting for the buyer, sometimes for the seller.
They could perhaps pitch themselves as independent property experts, the solution to the homeowners problems, rather than as they all too often are at the moment, the problem itself. Everyone would win – the buyer, the seller, the estate agency business. Since our biggest cause of membership is disputes with estate agents, the HomeOwners Alliance could be the only ones to lose. But our loss would be your gain.
Garden Party – New towns and starter homes
My champagne bucket is dusted off and ready. And I have a ten-year-old bottle of House of Commons bubbly signed by David Cameron ready to be unleashed.
So what occasion might justify such celebration at eMoov Towers?
It's only a few days into 2017 and already we have not one, but two major housing announcements by Theresa May's government.
On Monday, we heard that the Department for Communities and Local Government was to support the construction of 14 new Garden Villages across the UK which will include between 1,500 and 10,000 new homes each. Additionally, there are to be three new Garden Towns to complement the four that were announced a while back, and which will conspire to provide around 200,000 new homes. 25,000 of these will be commenced by 2020, not that far away, all things considered.
The next day the Housing Minister, Gavin Barwell MP, announced 30 local authority areas will receive £1.2bn in funding to facilitate 'thousands of new starter homes' and that will be sold at a 20% subsidy to buyers between the ages of 23 and 40 on properties priced up to £250,000 (£450,000 in London).
Now, I have been a thorny critic of the current and of previous administrations on the subject of housing supply, as this country has punched below its weight in building sufficient housing since the mid-1980's. Back then, we'd manage to construct over 200,000 homes per annum and that was sufficient for the population of the time.
Now? Now, we build 150,000 or so each year but with demand requiring 250,000 units, a massive shortfall and a deficit for sure. Nothing short of a crisis in my view.
We have heard many, many announcements of peripheral funding for housing in recent years by Prime Ministers (especially David Cameron) and Chancellors (especially George Osborne) but which, once the headlines subside, have yielded little if anything in the way of pragmatic spades in the ground so to speak.
Govt money in itself is actually less important than:
Identifying specific land for development
Releasing publicly owned land for housing, largely ignored by Whitehall and local councils up until now
Expediting the planning process
Persuading (read pressuring) big developers to actually build more than their shareholders might like in order to promote greater profits
And so it may well be, thanks to the Housing and Planning Bill that the then Housing Minister Brandon Lewis, pushed through Parliament last year, we are now, at last, finally seeing practical steps applied, instead of financial 'fluff' and rhetoric.
Last year saw a slight upturn in housing completions at circa 180,000 but still way off the 250,000 needed. This week's news fills me with some confidence that we'll at least get past the 200,000 new builds per year in the medium term now, although the planned homes still need to get past a bureaucratic, protracted and NIMBY riddled planning process before they'll see the light of day.
Notwithstanding the possibility of such a 'democratic inconvenience', edging up past that magic 200,000 threshold and on towards constructionutopia will assist in regularising house prices, especially in the overheated South East, and provide a chance for our future generations (yes, our kids and their kids) to stand a chance of affording their own home in decades hence.
Otherwise, and if the NIMBYS get their way, our grandchildren will only be able to resort to reading books about their ancestors fulfilling the dream of homeownership aspiration rather than experiencing such dizzy heights themselves.
You think champagne is a rare and unjustifiably expensive luxury? If building provision is not tackled with more (much more) of what we have seen this week, homeownership may eventually be as out of reach as a Melchizedek of Krug with a hand-painted label by Salvador Dali.
Written by Russell Quirk, eMoov CEO
What's in store for housing in 2017?

Goodbye 2016, we hope 2017 will be better…
2016 has been a tumultuous year across the world, what with multiple celebrity deaths, the election of Donald Trump and the political and economic uncertainties caused by Brexit.
What surprised us here in north Norfolk was that Brexit actually led to more certainty in the market and sales accelerated. There was a pre and post Brexit inertia but that seems to have dissipated, with a higher number of new instructions last month as sellers awakened from the extended lull and decided to move. We felt Brexit overall had a positive impact on the housing market.
So that was 2016.
So what does 2017 hold?
Some obvious points first:
Housing supply remains low, with demand for quality lettings and quality property for sale outstripping demand
When there's a shortage, prices can go up and we can't see the 2017 market shifting much away from that upward trend. Rightmove have also said that nationally prices are expected to rise by 2%, but demand will remain high – we reckon 5% price increases are likely in Norfolk
We had an Autumn Statement banning letting agent fees which some argue will lead to rents rising in the medium term to cover these losses
There was a commitment from the government to build 40,000 new homes and we see the need for affordability in north Norfolk, which has prices in some areas to match those of London and the Home Counties
It's not just people in London who struggle to get on the property ladder, where average house prices are set against average salaries at a whopping 14.2. Cambridge, not far from us here in Norfolk, is close on London's heels. In many of our local honeypots, property can start at £400,000 – in salubrious Burnham Market, for example.
The charity Shelter has estimated that the government target of an extra million new homes by 2020 will be missed by 250,000, due to the political and fiscal repercussions of triggering Article 50.
We feel that with interest rates remaining low, and demand for rented accommodation high, this market will continue to grow in 2016 with capital growth yields assured. There won't be spikes in price growth, the watchword here is "steady".
But – although you may disagree – we have noticed an increasing trend of younger couples taking the property purchase plunge and properties below £200,000 continuing to generate interest and quick sales. Tempting mortgage deals, providing strict lending criteria can be met, can often result in mortgage repayments below rental prices here in East Anglia.
Is this happening in your part of the UK too, we wonder?
Written by Julia Gooch
Company Director
Pure North Norfolk Ltd
Estate Agent Speak Translated

Estate Agent Speak – an entirely different language
It's a peculiarly British thing – you mishear something, or can't understand, and rather than ask you just make a 50:50 judgement and plough on. We all know that when driving anywhere, for those still clinging to maps rather than the ubiquitous sat nav anyway, starting off down the wrong road can lead to exponentially larger problems later.
Well, the esoteric jungle that is the property market has thrown up many words designed to obfuscate over the years and, like any industry, practitioners in it love to use their own language.
(Not) Sold
One of the most irritating concerns is the use of wording on For Sale boards. In this digital age, they should be dispensed with anyway – they deface a street and serve only to advertise the estate agent. But it's the way they are used after an offer is agreed that you need to understand. The most common, and misleading, is to put SOLD in huge letters with "stc" in tiny letters underneath. STC means "subject to contract" which helpfully doesn't mean it's actually sold, merely under offer. Agents do it to help give the impression that they are shifting property. What it should say is UNDER OFFER – and given that over 35% of all agreed deals fall through, anything else is misleading and may stop other buyers registering to view.
This also leads to many sellers telling friends and family that their house is "sold" when it's not – a property IS NOT SOLD until contracts are exchanged and a deposit paid. Many a seller has rushed off and made plans on the erroneous assumption their property really is sold when it's not – it's just under offer. With the average sale now taking c. 11 weeks there's still a lot of potential pain to come, so relax.
Show me the money
Another term that misleads is the use of the expression "cash buyer". When I first started in the 70s, this actually meant money in the bank (or in some cases actual cash in an actual suitcase – money laundering was a twinkle in the eye back then). Nowadays it has come to mean "not in a chain" – i.e. no related sale, but of course one of the slowest parts of the buying process is getting a mortgage. So if your agent says they have a cash buyer – ask to see their bank account or a letter from their solicitor confirming it's all cash.
When a buyer says they've got a mortgage arranged it will probably be a mortgage agreed in principle. This indicates a borrowing amount from a lender, but a letter from a mortgage broker stating the expected range of lending will give you a better idea of whether they really are good for the money.
Many agents, particularly when the market is busy, ask for non-refundable deposits. Don't buy it – your solicitor will spend as long agreeing terms for giving the deposit as actually buying the place. By all means offer a good will deposit to be held to your solicitor's order – great sign of good faith.
One last bugbear, "square footage" – check WHAT is being measured. Commercial and residential property is measured differently. Commercial spaces measure only the useable space, residential measure the entire "habitable" space with a ceiling height of over 2.3m inside the external walls… so when an agent quotes the square footage make sure you're getting everything you're entitled to.
Written by Ed Mead
Independent property advisor and commentator
Get your home ready for Christmas
Bring Hygge into your home
Embracing the Danish concept of hygge doesn't have to involve great effort or expense – it's a Danish term for feeling cosy, spending quality time with friends and finding pleasure in ordinary, everyday moments. So lay out some cosy throws, plump up your cushions and enjoy some time with your loved ones
Nothing says homely and cosy as much as a fire or wood burning stove, but mess and hassle is the last thing we want at Christmas. Save yourself time and energy with instant lighting and long-burning wrapped logs. They don't spit, you won't need firelighters and you'll have a roaring fire in an instant.
Ensure your heating is working properly – no one wants to be sitting in a cold house with no hot water on Christmas Day
Make room to make merry
Declutter surfaces to make room for guests drinks glasses and bowls of nibbles. Let's face it, you aren't going to touch the fruit bowl for the next few weeks. Downsize to a small bowl of festive satsumas and make space for the mulled wine and mince pies
Simple touches like a candle-lit mulled wine warmer will look lovely when guests come round and help spread the gorgeous smells of Christmas around your home
"Before-Christmas-itus"
It's a mild illness that you're probably still in the throes of; the obsessions to get that job done before Christmas. While it's now unrealistic to say you could re-decorate the guest bedroom, you could at least replace those lightbulbs that went 6 months ago before visitors arrive…
A quick and easy trick to enhance lighting this time of year is the humble fairy light. Plus, they're a much safer bet than candles if you're hosting children or elderly relatives
Oil squeaky door hinges, wipe paintwork doors and bannisters and clean the windows, because while we're wishing for a white Christmas, chances are the low winter sun will be glaring in on Christmas day and showing up how good your window cleaning skills are
If you're still committed to getting that job done beforehand – no matter how big or small – then consider getting some extra help and find a home service professional with Plentific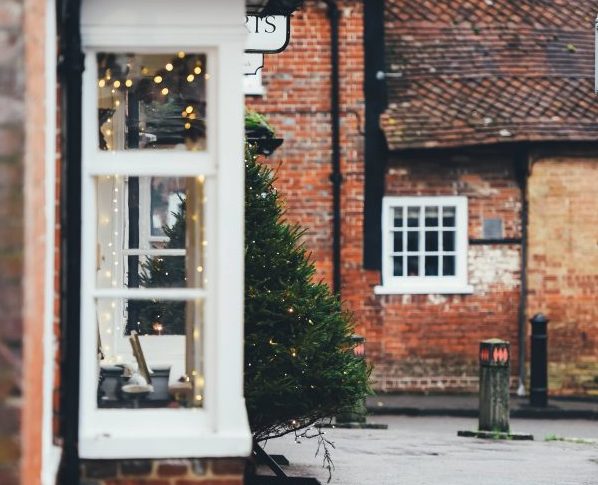 It's beginning to smell a lot like Christmas…
Stock up on some festive scent diffusers
Water your Christmas tree! The last thing you want is to be hoovering up pine needles on Christmas morning. Tending to your tree should also ensure it continues to give off that lovely pine aroma
Get rid of any dodgy smells – clean pet beds and purge your fridge / cupboards of old food to make way for Christmas dinner!
Give your bathtub, sink and shower a good scrub in advance of planned – and the inevitable unexpected – visitors
A welcoming first impression
Tidy up the front of your house so it looks just as good as the interior. While these tips are for home sellers, they're good ideas that we could all use
Leave plenty of time to make up spare bedrooms with clean sheets and towels. It always takes longer than you think, so just set aside a block of time
Significantly more house fires happen at Christmas time, so make sure you test smoke and carbon dioxide detectors
Hang a festive wreath up on the front door
You're all set, Merry Christmas!

Related guides:  
Christmas Gift Guide for Homeowners
H&M Metal Candlestick – £12.99

Go simple and encourage your loved ones to bring some on-trend Nordic 'hygge' into their homes with the comfort of candlelight. You'll be hitting two trends at once with H&M's cool metallic designs.

hm.com
Personalised Christmas Eve Crate – £36

Update the traditional Christmas stocking with these festive personalised crates. You could even go a step further and fill it with some exciting Christmas goodies…

notonthehighstreet.com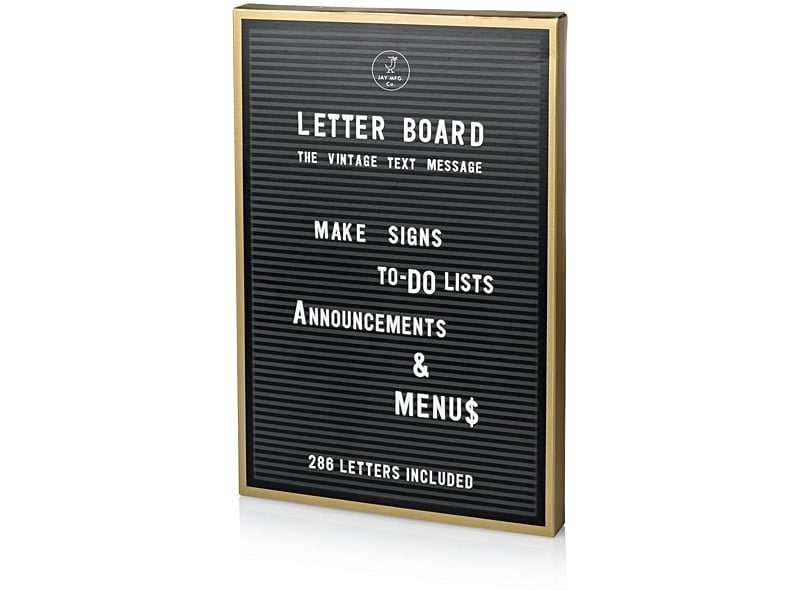 Gold Letter Board – £49

This vintage-inspired gold letter board is the perfect way to send a sweet Christmas message. A practical gift that looks much more chic than the average whiteboard!

oliverbonas.com



Snowy Salutation Mug – £12

These gorgeous festive mugs designed by artist Nathalie Lete are inspired by childhood memories. Add some warming hot chocolate and marshmallows and these are the perfect Christmas gift.

anthropologie.com
Personalised Wooden Cheeseboard Set – £19.99

Let's face it – Christmas isn't complete without some port, crackers and cheese. This beautiful wooden cheeseboard is a fantastic gift for couples or new homeowners. Personalise it for a special touch.

gettingpersonal.co.uk
iKettle 2.0 – £99.99

For the tech lovers in your life, the iKettle 2.0 allows you to boil water from anywhere in your home, via your smartphone. Wake up to the perfect brew and provide a cosier start to these colder mornings…

firebox.com
Housing at the heart of the Autumn Statement? Yes, but the pulse is weak…
The Chancellor Philip Hammond has just delivered his Autumn Statement 2016 promising a "step-change" in the Government's commitment to delivering new homes.

"We have made good progress," he said "… but for too many, the goal of homeownership remains out of reach."

Hammond highlighted a previous announcement in October, when the Communities Secretary Sajid Javid launched a £3 billion Home Builders' Fund, to unlock over 200,000 homes and up to £2bn to accelerate construction on public sector land. This was welcome, although £2bn of this cash had already been pledged under pre-existing schemes.

The new measures announced by the Chancellor today included:
A new white paper on housing addressing the long-term challenge of delivering housing in the places where it is least affordable and most needed. HomeOwners Alliance supports this aim, however, there have already been a wide array of both private and publicly-funded reports into the housing crisis. What is really needed is direct action to speed up the delivery of new homes. 
A £2.3 billion Housing Infrastructure Fund to deliver infrastructure for up to 100,000 new homes in areas of high demand. This is good news. There is no question that in order to support the delivery of new homes infrastructure is needed. However, while it might sound headline-worthy to say this will support "100,000 new homes" an initial reading of the speech suggests the Chancellor means this will provide the background infrastructure for this number of homes rather than creating an extra 100,000 homes on top of any previous housebuilding pledges. 
A further £1.4 billion to deliver 40,000 additional affordable homes. A relaxation of restrictions on government grants to allow a wider range of housing-types. Any increase in the number of affordable homes is a positive. However, this remains a drop in the ocean compared to demand. The statement lacked a firm commitment to deliver the 250,000 to 300,000 extra homes per year that experts believe are necessary to meet Britain's housing demand.
Continued support for the Help to Buy: Equity Loan scheme and the Help to Buy ISA. We believe Help to Buy has been a useful scheme for aspiring home owners. It is a shame that the Mortgage Guarantee element is due to end shortly, as uncertainty surrounding Brexit may lead to a tightening in the availability of credit for borrowers with small deposits .
London will receive £3.15 billion as its share of national affordable housing funding to deliver over 90,000 homes. Again this sounds like new money, but HomeOwners Alliance believes this is in fact just a clarification of how much London will receive out of an already-announced budget.
A ban on letting agents' fees to tenants, to improve competition in the private rental market and give renters greater clarity and control over what they will pay. The HomeOwners Alliance welcomes this as it means landlords will shop around for the best letting agent which can only benefit the tenant, and help them to save.
Over the course of this Parliament, the Government expects to more than double, in real terms, annual capital spending on housing.
Paula Higgins, founder and chief executive of HomeOwners Alliance says: "While initially we were happy to see housing at the heart of the Autumn Statement, our initial assessment is that – sadly – the pulse is weak; not all the pledges during the speech amounted to new cash injections.

The number of new homes being promised is a drop in the ocean compared to the 300,000 homes per year that experts commonly quote as being necessary to solve the housing crisis, and address many successive years of under supply.

A Housing White Paper is no doubt over-due in Whitehall, but in reality there have already been a plethora of reports from both policymakers and private organisations identifying Britain's housing needs. What we really need is a firm plan of action to deliver more homes in the areas that they are most needed and quickly."

Alongside commitments to building more, we would have liked to see more help for home-buyers in the form of a new stamp duty exemption for first-time buyers or review stamp duty to help last time buyers looking to downsize.

On letting agent fees, it's not surprising to see the industry up in arms about the banning of letting fees, claiming the fees will be passed fully onto the tenant. That's just not true.  If this results in more cash in renters pockets it will help them to save for a deposit to buy. "

Credit: image sourced from BBC
Let us help you…
Latest Tweets
HomeOwners Alliance
English green belt set to get 360,000 new homes | https://t.co/1zPyUWvO0L #greenbelt @CPRE https://t.co/1EQbZma32v

18 January 2017

HomeOwners Alliance
Housing shortage in Britain could worsen without access to workers in Europe, @RICSnews warned | #UKhousing https://t.co/ralxurfXUk

18 January 2017
Sign up to our FREE newsletter

Keep up to date with all our latest advice and services

& nspb ;

Sign up! >