How tech is improving the home buying & selling process
HM Land Registry's new Digital Identity Standard will mean that buyers will be able to use their mobile phone to prove their identity when purchasing a property.  New research by HomeOwners Alliance shows that this move will be popular with homeowners along with other tech improvements
Post updated: May 17th, 2022
5 minute read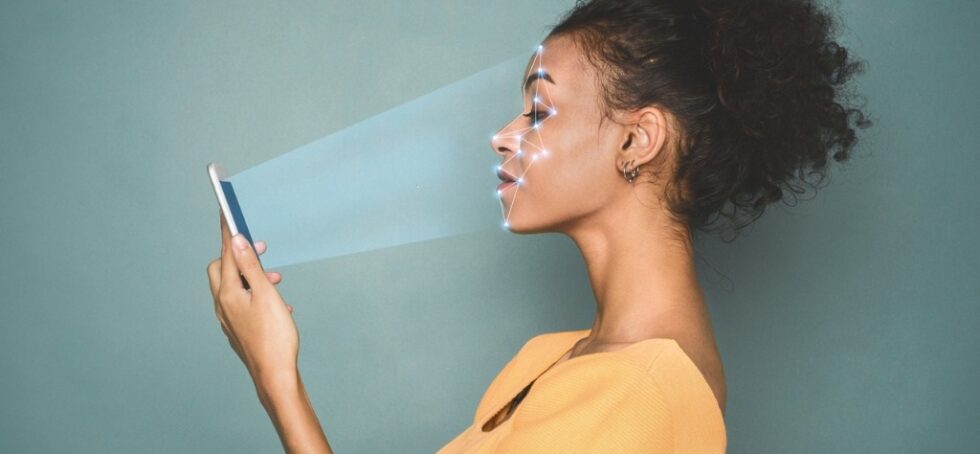 The Digital Identity Standard will enable you to prove who you are. You'll need a passport, residence permit or an identity card from the UK or an EU country that contains biometric information. You'll then use your smartphone to extract encrypted information held within the chips of these documents.
This new standard is optional. However, if your conveyancer uses it, by managing the process online, you're likely to save a significant amount of time. Plus, it's secure too.
The move towards a Digital Identity Standard is likely to prove popular.
New research supports technology changes to improve the home buying & selling process
Newly released research from the HomeOwners Alliance shows consumer support for tech enhancements to improve  joined up communication between parties, that digitise paperwork and that make payments more secure.
Further changes to improve the way we buy and sell homes included
better up-front information about the property
requiring a mortgage agreement in principle before an offer can be made
reservation agreements between buyers and sellers once the price has been agreed.
Homeowners who have bought recently (within the past two years) were asked which of the following changes would help to improve the buying and selling process:
Would help improve the buying/ selling process
% agree (among homeowners bought in past 2 years)
Joined up communication & visibility of where everyone is in process (seller, buyer, estate agent, conveyancer/ solicitor, mortgage provider)
55%
Detailed up-front property information at marketing (leasehold/ freehold, service charges, planning/ building regs for major alterations)
43%
Digitisation of the process

(all forms related to transaction completed online)

40%
Mortgage Agreement In Principle

for non-cash buyers before they can make an offer to buy

36%
Reservation agreement signed by buyers & sellers when price agreed and with commitment to pay other side £1,000 if they pull out
35%
Payment information delivered via secure platform with passwords rather than via email
24%
How technology advanced

parts

of the process
To date, we've already experienced how technology has helped improve aspects of the home buying and selling process. These include:
Online estate agents – When online estate agents arrived, they shook up the estate agent business, changing the way people sell their homes. Their tech platforms and transparent pricing has helped them gain acceptance and encouraged high street agents to innovate. One major benefit of online agents is the ability to check your property's progress online. With Yopa's Hub, you'll see viewing requests, feedback on viewings and updates on offers. Purple Bricks offers a similar service where you'll see this information at the click of a button.
Online conveyancing – The days of having to wait for a high street solicitor to open up the post are long gone. Now conveyancers have digital platforms at their disposal where everyone in the conveyancing process can communicate and collaborate. For example, if you instruct a DigitalMove-enabled conveyancer, you'll get real-time updates. Plus, you can verify ID online and sign documents digitally.
Finding your mortgage online – Getting a mortgage is another area that has been revolutionised. Mortgage brokers now offer online mortgage finder services and it's easy to get a mortgage agreement in principle online too.
Mortgage Finder
Get fee free mortgage advice from our partners at L&C. Use the online mortgage finder or speak to an advisor today.
Find a mortgage
What does the future hold?
Despite the success of these tech solutions, there is still some way to go to remove the friction and stress when buying and selling.
Here are some companies aiming to help us get there.
Better communication between parties – Our research found 55% of recent home buyers would like to see improved communication and visibility of all parties in the buying and selling process. There are a number of products that have been developed with the aim of joining up communication through the chain. The mio get moving and view my chain   apps help estate agents  manage communication between parties.
More upfront information – Our research found that four out of ten homeowners want to see more detailed property information up front too. Companies like Chimni and PIP  provide you with a 'digital logbook' to make it easier to pull important documents together. This is where you can keep documents that you'll need for your transaction, for instance the Title Plan & Number and EPC.
Reservation agreements – With one in three sales falling down – and the costs associated with that – it's no surprise one in three homeowners who bought in the last 2 years (35%) supported the use of reservation agreements. These are agreements signed by a buyer and seller when an offer is made, with a commitment to pay the other side a fee if they pull out. You can now arrange these with companies such as Gazeal.
Secure payment information – And if you're one of the quarter (24%) of recent home buyers who would rather have payment information sent via a secure password protected site, rather than by email, then Shieldpay, could be the answer for you.
New portals – There are also new portals to look out for. These include 'one stop shop' One Dome, which connects you with estate agents and conveyancers and mortgage brokers too. While Twindig lets you 'follow' properties you're interested in and alerts you when they go on the market. You can store all the documents for your own home on it too. Another one to watch is the new Boomin' property portal, founded by the founders of Purplebricks, which is set to launch next month.
Summary
Technology has helped to bring many improvements to the way we buy and sell our homes over the last decade. But joining up all the parts of the chain in a universal way has taken longer and still has some way to go. HM Land Registry's Digital Identity Standard is an important milestone…. But the question is, how long will it be until the entire process is seamlessly joined up and what will the future hold?
We would love to hear from you. What more is needed to make it easier and less stressful to buy and sell our properties? Please leave a comment below.
Sign up to our

FREE

weekly newsletter

for the latest news, advice and exclusive money saving offers