Homeowners and renters feeling strain of lockdown
Over 1 million worried about paying their mortgage; further 1.4 million feeling the strain and 1.8 million not moving because of the pandemic. 
April 30, 2020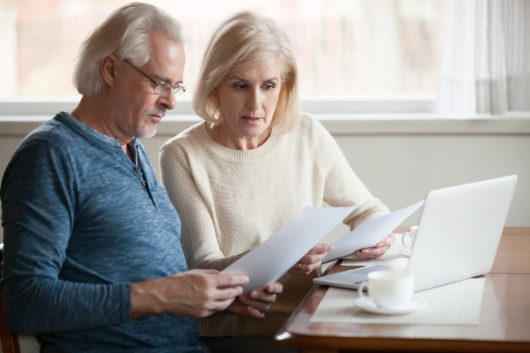 The first of our 2020 Homeowner Survey results reveals a nation of homeowners and renters worried about the impact of coronavirus on their ability to pay for the roof over their heads, their future plans to move and mental health.
The survey carried out online by YouGov, just nine days after the lockdown measures were introduced across the UK, found:
Almost 1 in 4 UK adults (22%) has had housing issues arise as a result of the Covid-19 lockdown measures.

Among UK adults who have issues or concerns, 45% say they are struggling to pay their bills, rent, mortgage, council tax or worry about potentially losing their home.
Of affected UK adults 16% had stalled, interrupted or ruined plans to buy, sell or move to a new home
Of affected UK adults, 12% are feeling the strain of lockdown – isolation, mental health issues, working from home and a lack of space are issues

30% of renters are experiencing coronavirus related housing issues, with half of those affected, worried about paying their rent and other bills
The top concern for UK homeowners with a mortgage who had housing issues or concerns – felt by 27% of those affected – was around being able to pay their mortgage or having to ask for a mortgage holiday.
Of homeowners with housing issues arising from coronavirus, almost one in 10 (8%) worry about losing their job; compared with only 3% among affected renters
Regionally, Londoners register the highest level of housing concern as a result of the pandemic (27% vs 22% nationally)
Measures to tackle coronavirus are of the utmost importance; saving lives must be the priority. But this study shows that after just nine days of the lockdown measures being introduced, the impact on homeowners and renters alike is considerable.
Government must allow moves to go ahead as soon as it's safe
While housing industry groups have expressed concerns about their businesses this is the first research highlighting homeowners' concerns. This study was conducted in early April, so it is highly likely concerns around paying rent, mortgages and bills, and the impact of isolation on mental health has rocketed in the subsequent four weeks of lockdown. That is why we are calling on the government to ensure the housing market is one of the first sectors to be re-started, once it is safe to do so.
The human impact and multiplier effect of getting the housing market going is clear: people can move for jobs, a growing family or to downsize. Mortgage lenders in turn will feel confident in lending to first time buyers with smaller deposits. And a myriad of different jobs can be revived, from house builders, conveyancing firms, estate agents, surveyors, removals companies, architects, home improvement firms and more, all feeling the benefits.
12-month stamp duty holiday
However, it would be naive to think that lifting restrictions is all it would take to get people moving. The housing market is driven by confidence. That is why we are calling for a 12 month stamp duty holiday. This would incentivise families who can afford to move to get on and do so, giving the housing market and all the related sectors the kick start they need.
Sign up to our

FREE

weekly newsletter

for the latest news, advice and exclusive money saving offers