January is the best time to sell your house for a quick sale
Ready to put your plans for a house move into action? Then here's a good reason to start marketing this month...
January 8, 2020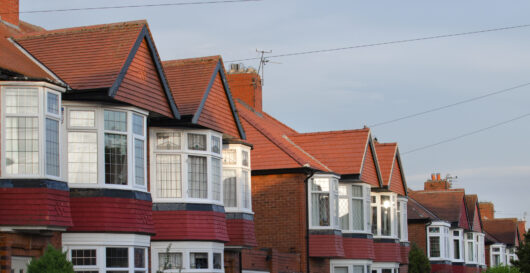 Analysis of data over the last 5 years shows January is the best time to sell your house for a speedy sale.
Data from our estate agent comparison tool estateagent4me offers insight into the time it takes to sell a house in the UK, showing properties on the market in January are easiest to shift. Over the past five years, homes listed in January have taken an average of 58 days to sell.
Since 2015, properties in the UK have stayed on the market in January on average for 51 to 62 days. The speed of sale was slower in 2019, but January was by far the best time to sell a house even in a slower market. The overall speed of sale in 2019 was 69 days, compared with an average of 61 days in the previous four years.

Best time to sell a house? Now!
Commenting on the data, Paula Higgins, Chief Executive of HomeOwners Alliance, which runs estateagent4me, said:
"With the General Election and Christmas now behind us and children back at school, people are starting to put into action their plans for the year. Traditionally people wait for Spring to sell their homes, but our data shows if you're looking to get moving, then there's no better time to put your house on the market than this month."
"The first step is to find the best performing estate agent in your area – and a good starting point is estateagent4me, which ranks local agents by how rapidly they sell and how often they secure the asking price."
3 tips for achieving a  speedy sale
Boost your home's kerb appeal. Our recent survey found that 68% of buyers found kerb appeal to be important when they bought their home. The features that matter most to home buyers are windows being in good condition and a roof that doesn't need repair. For other important features and how to make attract buyers and sell for a top price, see our research on how to boost your homes kerb appeal
Make sure the price is right. Too high and you won't get any viewings, too low and you'll miss out on getting what your house is worth. Speak to your estate agent about your pricing strategy. One helpful source of information is what houses in your area sold for which can be viewed on the Land Registry site
Find your conveyancing solicitor ASAP. As soon as you have put your house on the market, find and compare quotes from conveyancing firms. Instruct your preferred firm and ask them to start pulling together a draft contract and start any basic work, such as the title enquiry.
Sign up to our

FREE

weekly newsletter

for the latest news, advice and exclusive money saving offers