Homes taking longer to sell, while buyers bagging discounts
Homes are taking longer to sell, while buyers are negotiating hard according to recent Zoopla research. We look at the regions where homes are selling fastest and the discounts buyers are getting...and what you can do to speed up your home move.
October 31, 2019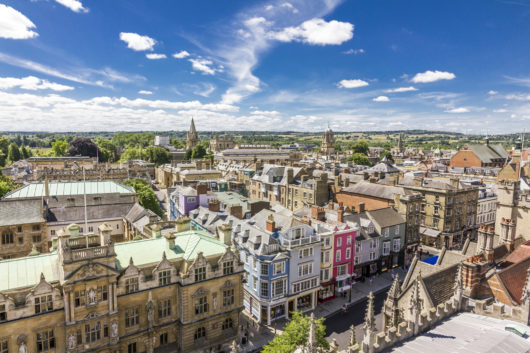 According to Zoopla's Cities House Price Index out this week, homes are taking longer to sell across UK cities. It now takes more than 12 weeks, compared with an average of just eight weeks in 2016.
It is the longest time for three years that homes have taken to go under offer. Properties are taking nearly a month longer to get to this stage than in 2016.
And it takes even longer to sell a home in London and Oxford where affordability has become stretched, with properties taking more than 14 weeks to find a buyer.
The North South Divide
Market conditions continue to be strongest in the north. In the Midlands and north of England, where rising employment levels and attractive affordability are driving demand, three-quarters of cities in these regions saw a sale time of between 8.4 and 9.5 weeks.
And north of the border, homes in Glasgow and Edinburgh sell twice as quickly as the average UK city property. In these cities, it's taking just five to six weeks to sell – although in Scotland the process is different with buyers being given a lot more information upfront.
Buyers negotiating £10k off
The report also shows that homeowners are accepting offers that are an average of £9,800 or 3.8% below the price at which their property was listed in order to clinch a sale.
North of the border, vendors accepted the smallest discounts of just 2% to 3% off their original asking price.
In London and Oxford, homeowners are having to accept the biggest discounts or nearly 5%.
Discounts on asking prices were biggest for homes in inner London, with properties selling for an average of 7.6% or £49,824 less than they were marketed for.
Guess what's to blame?
Yep, Brexit.
But while Zoopla point to the fact that Brexit uncertainty is continuing to impact overall sentiment, the affordability of property has a bigger impact on market dynamics at a city level.
Richard Donnell, Research and Insight Director at Zoopla, said: "Market conditions are set to remain weak in southern cities until pricing levels adjust to what buyers are willing, or can afford, to pay."
"London is three years into a re-pricing process, and we expect sales volumes to slowly improve over 2020, while house price growth remains subdued."
In the meantime, Zoopla say we'll continue to see polarisation of the housing market across the country.
So how do I buck the trend?
If you're about to sell or buy a home, the best thing you can do ahead of making or accepting an offer is to instruct your conveyancing solicitor. Start pulling paperwork together now if you're selling and want to get a quick sale. Both parties need to be responsive to requests for information and keep focussed on getting to the point of exchanging contracts as soon as possible.
Sign up to our

FREE

weekly newsletter

for the latest news, advice and exclusive money saving offers