How much extra would you pay to buy a house near an Ofsted "outstanding" school?
As children return to school this week, we look at research that suggests a house near an Ofsted "outstanding" school adds a whopping £180,000 to the value. 
September 5, 2019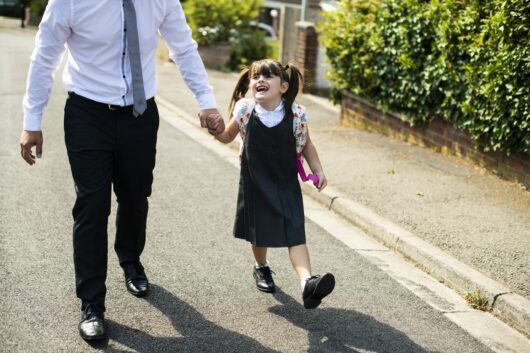 There are 703 state schools in England that have been awarded an "outstanding" rating by Ofsted, and parents are paying £180,000 extra to live near one.
Research from mortgage broker Trussle reveals that homes near top-rated schools carry an average asking price of £427k. That's 73% higher than the national average of £247k.
Ofsted rates schools as outstanding if they "provide exceptionally well" for their pupils' needs and "prepare them for the next stage of their education or employment at the highest possible level".
The north/south divide
The figures reveal that less than a quarter of top state schools are in areas with house prices under the national average.
The research found that 19 of the 20 most expensive areas with outstanding state schools are in London.
Parents looking to move near Holland Park School in West London face the biggest premium, with average property prices costing £3.42 million.
Just 10 of London's outstanding schools are surrounded by homes cheaper than the average London house price of £467k. Harris Academy South Norwood is the most affordable, requiring just £357k.
Out of all of the top-rated state schools in the country, Feversham Academy and Carlton Bolling College – both in Bradford, have the cheapest nearby house prices – an average of £91,634.
Overall, six outstanding-rated schools in Bradford appear in the cheapest 10 areas of the country.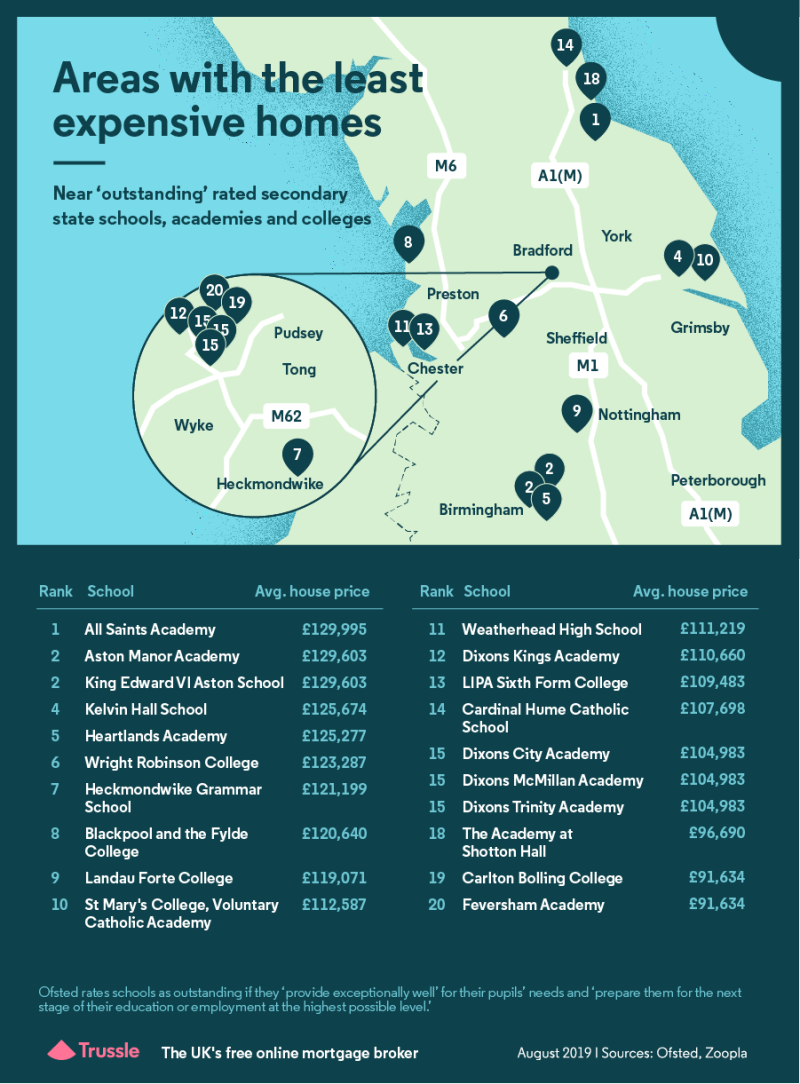 Chief executive of Trussle, Ishaan Malhi, says: "The premium on homes within these areas will be welcome for those already living there. However, it will likely deter some parents from moving closer to outstanding schools – particularly in London where the average first-time buyer in the city now has to put down over £100,000 for a deposit.
"It's certainly worth parents who are considering their child's future education weighing up the options available to them. Outside of London, there are over 160 top-rated schools with house prices in the area being under the national average – and government schemes like shared ownership can make owning a home more accessible."
Sign up to our

FREE

weekly newsletter

for the latest news, advice and exclusive money saving offers