Boost your savings growth with an ISA
It's almost the end of the tax year, which means you need to use your ISA allowance or lose it. Whether you are saving for a deposit, a rainy day or a home emergency an ISA can help your nest egg grow faster. We take a look at the different ISA options and the best deals on the market today.
March 13, 2019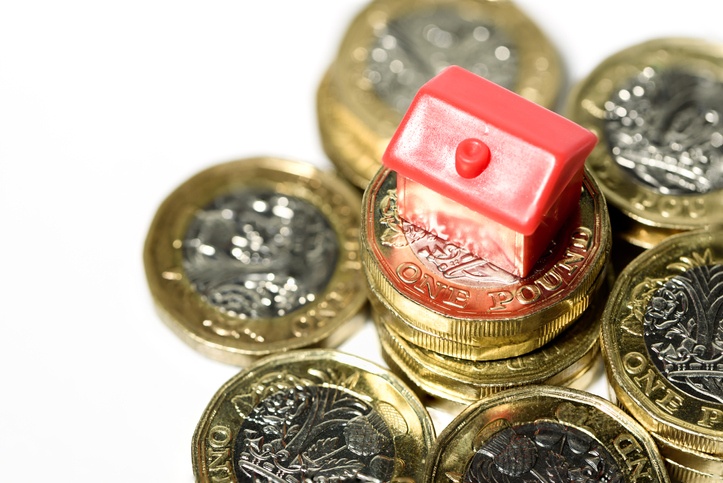 Whether you are buying your first home, maintaining your home or planning to move up the housing ladder we all need savings. An ISA can help those savings grow faster because the taxman doesn't take a share of the interest.
Wrapped tax free
How much you can invest each year depends on the type of ISA, but once within an ISA wrapper that money is protected from tax forever…or until you withdraw it.
These days we can all earn interest on our savings thanks to the personal savings allowance (PSA). But there are limits to this. A basic-rate taxpayer can earn up to £1,000 a year before income tax is due, a higher rate taxpayer £500. So, if your income rises or your savings pot gets too big you could suddenly face a tax bill. This doesn't happen with ISAs. You could have built up a million-pound ISA fortune over the years and the interest would still be tax-free.
Use it or lose it
We each have an annual ISA allowance – there's a limit to how much you can invest each tax year. If you don't use your allowance you lose it when the new tax year dawns, on 6th April. So, act fast and put money in an ISA before the end of the tax year.
Different ISAs to help you
The ISA family is extensive with:
Cash ISAs
Lifetime ISAs
Help to Buy ISAs
Junior ISAs
Investment ISAs
So, which one is right for you?
Saving for a deposit
If you are saving a deposit for a home, then you have a choice between a Lifetime ISA and a Help to Buy ISA.
A Lifetime ISA is available to people aged 18 to 40. You can save up to £4,000 a year and the government will pay you a 25% bonus every month. The money saved can be used to buy your first home or as an income in retirement.
The best rate currently available on a Lifetime ISA is 1.1% from Newcastle Building Society.
A Help to Buy ISA is available to first-time buyers aged 16 and over. You can pay in £1,000 when you open an account but after that you can't pay in lump sums only up to £200 a month. These accounts also receive a 25% bonus from the government, but it isn't paid until you cash in the account.
You can earn 2.58% with Barclays's Help to Buy ISA. That's the best buy at present. That may seem a lot more than the Lifetime ISA best buy but remember you get a 25% monthly bonus with a Lifetime ISA plus you can deposit more.
Here at the Homeowners Alliance we would recommend considering the Lifetime ISA over the Help to Buy ISA. That's because you can save more into the account, you earn interest on the government bonus and anything you don't spend on a house can go towards your retirement. Find out more in Help to Buy vs Lifetime ISAs.
Home emergency fund
Owning your own home means you have to stick your hand in your pocket when things go wrong. Whether it's a blocked drain, a knackered boiler or a DIY disaster you can face a sudden unexpected expense. Find out more about the hidden costs of owning a home.
When disaster strikes you need to have some savings you can access in a hurry to fix things. The best home for this is an instant-access ISA. This means you can withdraw your money whenever you want, but it can still grow tax-free.
The best rate is 1.5% from Coventry Building Society. With an instant-access cash ISA you can deposit up to £20,000 a year.
Saving for a rainy day
Got a savings pot that has no specific purpose? If you aren't going to need the money in a hurry, then a long-term fixed rate cash ISA could be the place to put it. These pay a slightly higher interest rate than instant access accounts because the bank knows they'll have your money for a while.
The best rate available is 2.3% for four years from Coventry Building Society and 1.95% for two years (although there is a minimum deposit of £5,000 on the latter account). If you might need the money sooner than that then Shawbrook Bank offers 1.77% for a year.
With a cash ISA you can deposit up to £20,000 a year, and if the new account allows ISA transfers you could shift existing ISA savings over too. Just make sure you follow the ISA transfer rules (inform your new provider of the old account details and they will do the rest) otherwise your money could lose its ISA status and count towards your current ISA allowance. 
Helping kids and grandkids onto the housing ladder
If you want to give the younger generation a leg up onto the housing ladder an ISA can help. Junior ISAs are available for all kids under the age of 16. You can save up to £4,260 this tax year, rising to £4,368 from April. The money can't be accessed until the child turns 18.
The best rate available on a Junior ISA is 3.6% from Coventry Building Society. Only a parent or guardian can open a Junior ISA, but once it is up and running anyone can pay money in.
If you have an older child or grandchild, you want to help you can pay money into a Help to Buy ISA or Lifetime ISA once they've opened the account. You can find out more with our guide on how to help your child buy a home.
Sign up to our

FREE

weekly newsletter

for the latest news, advice and exclusive money saving offers
Sign up to our

FREE

weekly newsletter

for the latest news, advice and exclusive money saving offers