Leaky homes cost homeowners £200 a year
Badly built new build homes are putting £200 a year on homeowners' energy bills. Britain has some of the most inefficient homes in Europe with poor insulation making our properties amongst the most expensive to heat.
February 12, 2019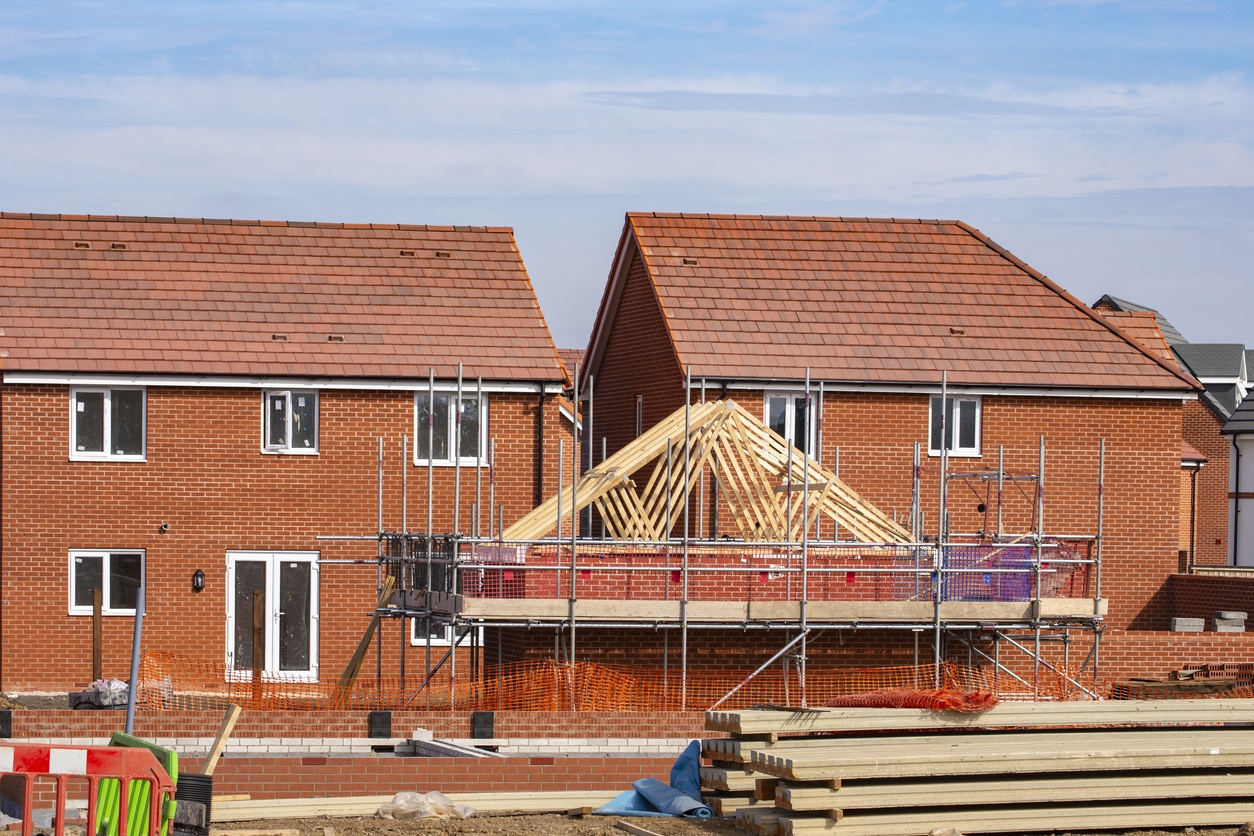 Energy bills are an increasing pre-occupation for homeowners who, despite government promises of price caps (more on that later), continue to be hammered by rising bills. One of the biggest appeals of a new build home, therefore, is the promise of a more energy efficient home that is cheaper to run.
But analysis out this week highlights that the government isn't taking this seriously enough, and new build homes continue to leak heat.
Back in 2015 the government decided to scrap the Zero Carbon Homes policy which would have tackled the problem. Since then, owners of new-build homes in England have paid a total of over £120m in additional energy costs because of leaky homes, according to analysis from the Energy and Climate Intelligence Unit (ECIU). At a household level, not introducing Zero Carbon Homes has cost occupants of new-build homes more than £200 per year on their energy bills – nearly three times the amount sought by the Government's recently-introduced energy price cap.
"Successive governments have struggled to devise effective domestic energy policies, meaning carbon emissions from homes are rising, but Zero Carbon Homes could have made a real difference," says Dr Jonathan Marshall EICU Head of Analysis.
"As well as future-proofing new homes, the policy would have saved families money, reduced Britain's vulnerability to energy supply shocks, and cut carbon emissions."
We continue to campaign for better quality new builds to help reduce the problem of leaky houses. In the meantime, here are some ideas for how you can reduce your energy bills right now.
Don't trust the energy price cap
In January a new energy price cap came into effect. It means that a typical dual fuel energy customer – that means they get their gas and electricity from the same supplier – paying by direct debit will not pay more than £1,137 a year.
But, this week OFGEM announced that from April the cap will rise to £1,254 a year due to wholesale energy price rises. A rise just six weeks after the cap was introduced doesn't bode well for the future.
In any case, you shouldn't rely on the promises of energy price caps to keep your bills down. There are numerous fixed price energy deals available that undercut the price cap. So, shopping around for the best deal is still well worth the effort.
Our switching service partners are OFGEM accredited and allow you to compare the best deals then switch to a cheaper energy provider. It saves the average user £243 a year.
Cut your energy usage
The energy price cap doesn't limit how much your bills might be. It simply puts a cap on the rate you'll pay for each unit of gas or electricity you use. So, the more you use the more you'll pay.
That means those leaky homes will still be paying extra for their energy. To tackle this you need to improve your home's energy efficiency.
Three simple ways to do this are:
Boost your insulation – Check your loft insulation levels. It should be at least 270mm thick. If it's not you can purchase extra insulation at your local DIY store and simply unroll it yourself. Installing loft insulation can shave £175 a year off your energy bill.
Draught proof your home – Plugging all those leaks from whistling letterboxes to gaps under the doors can save an average of £55 a year.
Change a light bulb – Replace just one old light bulb with an energy saving version and you could cut your lighting bill by up to £50 over the lifetime of the bulb.
Complain about your new build
If you are living in a leaky new build don't despair. We can help you make a successful complaint to your builder to get the leaks plugged.
First read our guide to how to fix insulation problems in your new build home.
A cold home can be due to a number of reasons. First check your radiators don't need bleeding and get your heating working efficiently.
Take a look at the NHBC book that came with your house. It will tell you what type of insulation you have. Then get up in your loft and make sure you have the right level of insulation.
Next check around windows and doors for air gaps – best to do this on a windy day.
If you find a problem you should be able to take it up with your builder under the terms of your 10-year warranty. For the first two years it is the builder who is responsible for fixing most defects in your home – including missing insulation.  If your home is under two years old then get in touch with your builder and make a snagging list for them. For homes over two years old then you can go to the warranty provider – but you will only be covered for structural defects, not missing insulation.
Get your complaints heard with a professional snagging inspector
Here at the HomeOwners Alliance we recommend you get a professional snagging survey done. This way an expert can inspect your home and compile a snagging list for you. They are likely to spot things you wouldn't and can be especially useful if you suspect you have a leaky home. A good snagging inspector will use thermal cameras to check for any potential problems with your insulation. Their formal, professional report and follow-up with your home builder will help get your problems put right.
"This time of year sees lots of problems like this," says Martyn Maxwell, a snagging surveyor with New Build Inspections. "We have had lots of clients coming through, from leaky windows and doors to whole homes missing roof or wall insulation."
For more advice read our guide on how to fix problems in a new build home.
Sign up to our

FREE

weekly newsletter

for the latest news, advice and exclusive money saving offers