Tackling moths in your home: Top tips
It's been a mild spring and long hot summer, perfect conditions for moths to thrive. We take a look at how to get rid of them.
September 4, 2018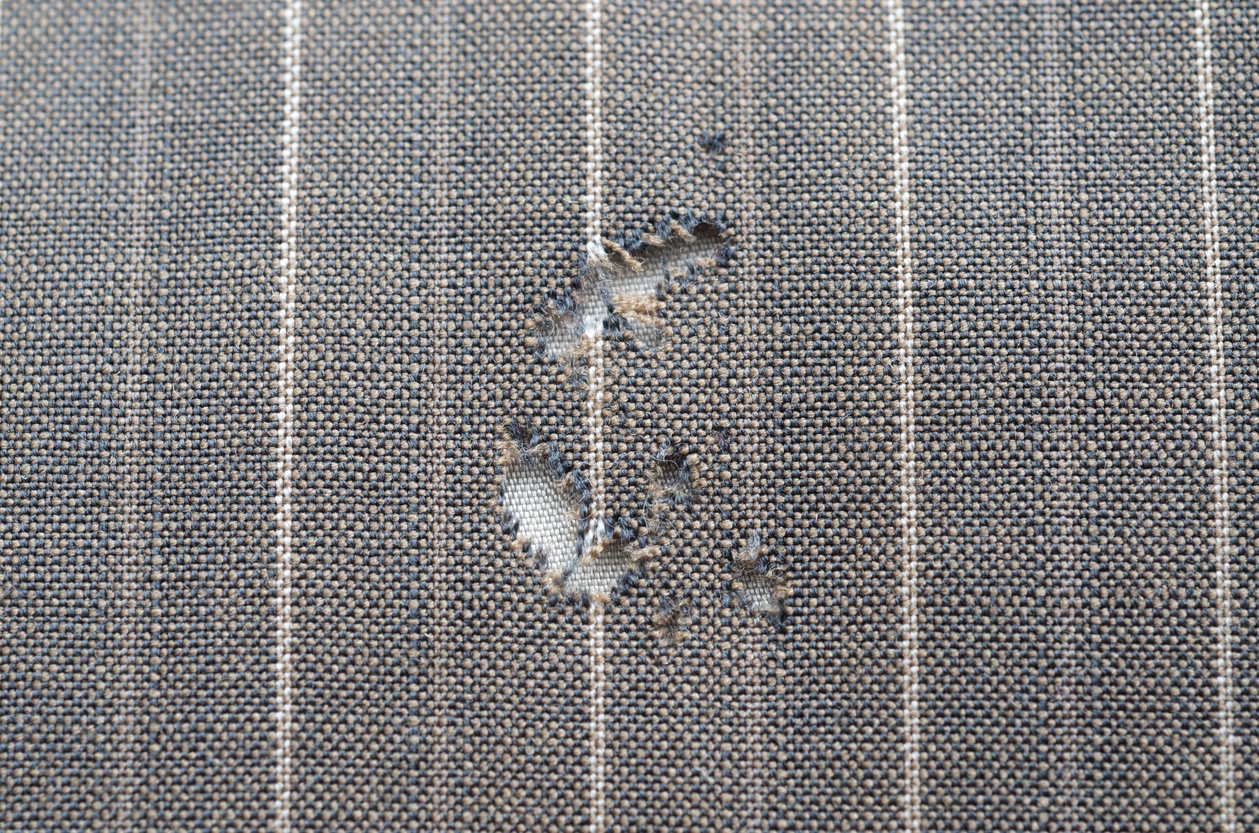 In the UK, we're not naive when it comes to the weather. We know the summer holidays will generally involve three days of sunshine, during which the newspapers will wax lyrical about how it's "hotter than [insert any sunny destination]" and show photos of sunbathers in Hyde Park. Then normal service will be resumed and we'll be back to drizzly days and grey skies.
This summer, therefore, has been something of a revelation because it's actually been hot. Really hot. For weeks and weeks on end. And while that's been lovely, it hasn't been without its downsides. Because hot, dry weather has meant perfect conditions for that dreaded pest – the moth. If you're fed up of having your best outfits being bitten by the little blighters here's our top tips for keeping them away.
Keep it clean
Moths like human sweat and food stains – meaning dirty clothes are the jackpot for them. Keep your clothes clean by washing them regularly, don't put anything dirty in your closet and don't leave piles of unwashed clothes around for long.
After washing, never put anything away damp. Make sure your clothes are completely dry before putting back in the wardrobe.
Bag it up
When you're putting your summer clothes away as autumn arrives, pack them up properly in plastic garment bags or metal boxes. Do not pack them in cardboard boxes  – moths will eat cardboard. Storing expensive items in a freezer can also be effective.
Clear out the cupboard
Dark, musty, damp places are moths preferred choice of home. Clean out your cupboards, vacuum and open them regularly – moths hate air and light. Installing energy-efficient fluorescent light bulbs in your wardrobes is also a good trick.
Spray some scent
Moths do not like the smell of lavender or eucalyptus so spritzing your closets with these scents can keep the pests away.
Buy a dehumidifier
Clothes moths like humidity. By using a dehumidifier you can dry out the air in your home and make it unpleasant for them.
Poison them
If all else fails, (and you can put up with their unpleasant smell), moth balls can kill off the moths in your wardrobe and their larvae.
Sign up to our

FREE

weekly newsletter

for the latest news, advice and exclusive money saving offers