Stick or Twist – The Home Raffle Gamble
We ask Russell Quirk, property expert and head of online estate agent's eMoov to give us the pros and cons of raffling your house.
October 6, 2017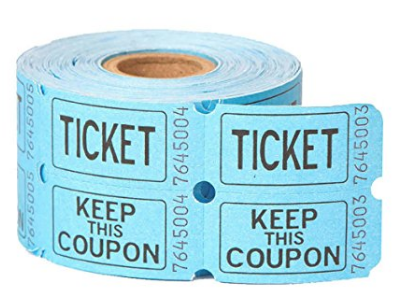 Whether it's the promotion of an unusual feature, sought after location or the close proximity of a good transport link, UK homeowners are savvy when it comes to making their home stand out from the rest. But despite recent signs that the market is once again beginning to lift, many have found it hard to sell over the last year or so and have had to turn to even more creative ways of getting their sale over the line.
One path that some have chosen is the house raffle and there have been numerous cases of this practice covered extensively within the media, highlighting it as a great way to boost advertising footfall and exceed the current market value of your home.
But it isn't just those entering that are relying on the luck of the draw. Raffling your house can be a minefield of unforeseen problems that could see the successful sale of your property fold.
The Gambling Commission
Before you even get started with a house raffle, you need to be aware that there are a strict set of rules and regulations you must abide by, as not doing so could result in breaking the law.
Not upsetting the Gambling Commission can be tricky and there is a whole host of things to consider but the initial things to know are: –
A Lottery
The Gambling Commission only regulates lotteries, not free draws or prize competitions.
A lottery is where entrants pay an amount for a chance to win based on pure luck. To avoid running an illegal lottery and facing potential legal action, you must have the correct licensing from the Gambling Commission.
A lottery must also only be run for a good cause, not for personal or commercial gain.
Free Draw
A free draw or prize competition is not regulated and so either can be run for personal gain, such as exceeding the asking price of a property.
A free draw, as it suggests on the tin, is where all entries to a completion are free above any cost to enter such as the price of a stamp or phone call.
So, although like a raffle, you would essentially be giving your house away for free (or the cost of a few stamps).
Prize Competition
The outcome of a prize competition must be dependent on the entrant's demonstration of a skill, knowledge or judgment.
The idea is that this barrier to entry should deter a "significant proportion" of people taking part, or of those that do, from winning a prize.
The Risk
With the above considered, simply advertising a chance to win your house at £2 a ticket with the hope of accumulating a sum above asking price and randomly selecting a winner, will almost certainly see you implicated in the running of an illegal lottery.
If you plan to do so, make sure you contact the Gambling Commission first to ensure you have the correct amount of red tape in place or adapt this concept even further to bring it in line with a prize competition. This could be anything: perhaps challenge each buyer to a Ninja Warrior style assault course at £2 a go, with the quickest time securing the house?
But even with the Gambling Commission satisfied remember with anything of a gambling flavour, there is a risk involved in playing the game itself.
Just because you cause a stir selling your home for "£2" in the tabloids, it doesn't mean you will sell the desired number of tickets and in some cases, sellers have failed to do so. You may see your property go for £100,000 less than expected, £80,000 less than you would have secured via the traditional method, and still have the obligation of honouring your raffle prize.
The Winner
Then there's the potential winner. They might have the £2 laying around to enter, but do they have the finances to pay the legal fees, the stamp duty, the upkeep of the property? This could lead to winner after winner declining the prize and even if you were to pay the stamp duty and legal costs on their behalf, you could see your former home fall into disrepute.
We find a lot of the time at eMoov, that a seller is willing to take a slightly lower offer because they built a rapport with the buyer and knew that the property would be in good hands over years to come.
Raffling a property can be tricky but as with gambling itself, you should only do so if you are in the financial position to do so as there is always the chance you might lose. There's a difference between throwing a diamond ring in the poker pot because you have another three at home and losing doesn't matter, to throwing in your mother's diamond ring that's a priceless family air loom and one of a kind because you think you have a winning hand.
If the property is buy-to-let and you simply want to shift it, perhaps because of the new stamp duty regulations, then the chance of a loss via a raffle may not be such a big deal to you.
If you are desperate to sell because you need to pay off debts and your family life is relying on a large sum of money, then it probably isn't worth the risk as you should only ever gamble what you can afford, and never in desperation. In this case, a slightly longer time on the market or slightly lower sold price is a much safer bet. In addition, selling through an online agent such as eMoov could see you sell quicker and for a higher asking price than the high-street, but you won't pay thousands in commission and we will do all the hard work for you.
Provided by Russell Quirk
eMoov
Sign up to our

FREE

weekly newsletter

for the latest news, advice and exclusive money saving offers
Sign up to our

FREE

weekly newsletter

for the latest news, advice and exclusive money saving offers