Keep your house cool this summer
Us Brits aren't very adept with dealing with hot weather. No surprise, given we don't experience it very often. Countries more used to heat and sunshine have air conditioning systems not just in offices and shops but the home as well. For those living in the UK without such luxuries, we have some tops tips for keeping your home cool this summer.
June 19, 2017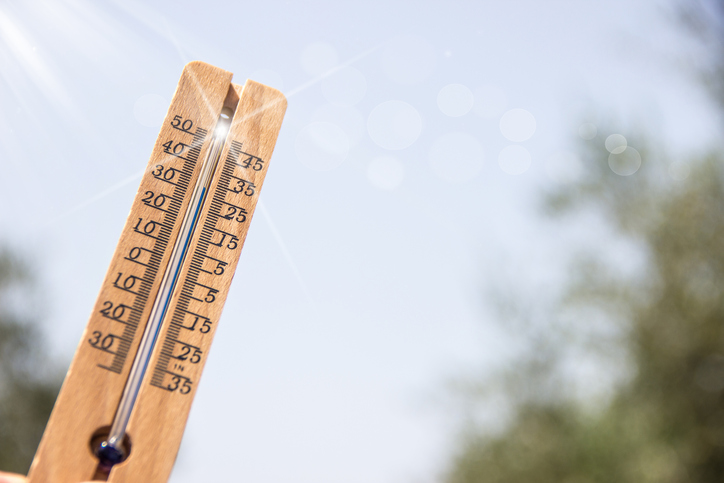 Windows
Keep your house cool by leaving windows closed and blinds and curtains drawn for the hottest part of the day, particularly for south facing windows. Open them up in the early morning and evening to let the cooler air circulate.
For homes with sash windows, put them to use: an equal gap at the top and the bottom of the window allows cool air to flow in through the lower opening, and hot air to escape through the top.
Bi-folding doors
For more modern rooms with bi-fold doors, there is a risk of summertime over-heating. Sheer curtains may work somewhat to reduce "solar gain" but the clean lines and minimalist décor in many kitchen or sitting room bifold door installations can leave little room for a curtain pole or track. If that's the case then embrace the weather and get folding!
Insulation
Good insulation can keep the heat out as well as in. It's a bit like a flask keeping drinks hot or cold by providing an insulating layer between the drink and the outside air. Start with the loft – but avoid laying insulation on a hot day!
Turn it off
Electrical appliances give off heat. Lights, computers, TVs and mobile phones left to charge all contribute, so turn them off at the plug. Washing machines and dishwashers can also contribute to humidity. It goes without saying that putting your oven on to make a roast won't help either. This is the weather BBQs and picnic-style eating was designed for.
Fans
Fans come in all shapes and sizes to fit your decor and pocket. At the high end, the Dyson Cool range of fans don't have propellors and blades that whirr and with their beautiful sleek curves these fans can take pride of place in even the most modern home.
For something more retro, look out for a chrome desk fan. Not as quiet but this classic look will never go out of fashion. Speed up the cooling process by placing a bowl of water in front of fans and as the ice evaporates it ill make the air feel even cooler.
The only way is white
Borrow ideas from our neighbours in the Med. White exterior walls and white window furnishings work to reflect the light. Take the dazzle out of your white house by planting climbers, shrubs and trees – they'll soften the crispness of the white and have the added benefit of providing shade in high summer.
Sign up to our

FREE

weekly newsletter

for the latest news, advice and exclusive money saving offers
Let us help you…
Sign up to our

FREE

weekly newsletter

for the latest news, advice and exclusive money saving offers