Should you pay a pre-contract deposit?
Should you pay an estate agent a fee to reserve a home you want to buy? The Property Ombudsman says it's a fair enough offer, but here at HomeOwners Alliance we're not so sure.
February 15, 2017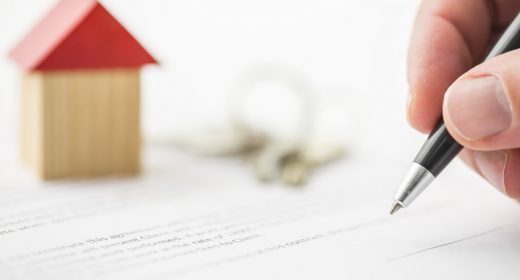 Here at HomeOwners Alliance we know a thing or two about the underhand tricks of some estate agents. As champions of the buyer and the seller we've heard tale after tale of unscrupulous agents giving their profession a bad name with deceptive practices that leave buyers in the dark or sellers out of pocket. However, the latest tale in the Estate Agent Chronicles is really something else – not least because the Property Ombudsman – the industry body whose sole aim is to make the industry fair – has actually given it the OK.
Pre-contract deposits – whereby an estate agent will demand a deposit from buyers in order to take the property off the market, even when an offer has been accepted –  have been around for some time. The party line is that they help to stop time wasters making offers but they are simply a way of exploiting buyers keen to get their dream home.
Who gets to hold that deposit – and pocket it should the sale fall through – is somewhat hazy. Some agents will charge the pre-contract deposit as a 'reservation' fee to cover the admin work involved in progressing the sale and will ultimately keep the money if the buyer pulls out. In other cases the agent will claim the seller has instructed them to take a deposit – and the seller will profit should the buyer back out.
Until now, this practice has only been employed by unsavoury agents since the Property Ombudsman has always stood firm that pre-contract deposits were not acceptable (except for new build properties). However, that has now changed. According to the Ombudsman's code of conduct:
"Unless requested by a property developer, you should not generally facilitate pre-contract deposits. However, if you do, you must take into account specific instructions from sellers. Before a pre-contract deposit is taken, the circumstances under which the deposit is to be held, refunded, forfeited or used towards the purchase, must be clearly stated in writing, agreed by the relevant parties and a copy of the agreement provided to those parties. In each circumstance the beneficiary of the deposit (and any interest accrued) must be clearly defined."
In other words, as long as you're upfront about what you're doing, you're free to do what you like.
'Estate agents have found a loophole'
Buyers can, of course, refuse to pay but in a competitive market where the shortage of housing is only too clear some may decide not to take the risk. And it's this that some unscrupulous agents will be banking on.
"It's a shame that estate agents have found a loophole in the new Code of Practice to take advantage of their position to make money from prospective buyers," says Paula Higgins, chief executive, HomeOwners Alliance. "I just wish they would spend the same effort giving a tip top professional service to homemovers instead of finding the latest way to dupe their customers. The estate agency sector is hardly held in high esteem by the public and practices like this employed by a few rogue agents are doing them no favours."
"If you are thinking of selling your home, you should avoid those estate agents who charge the buyer upfront as they could be very well putting off prospective buyers and are clearly not acting in your best interests. It's important to choose your estate agent carefully." See our estate agent comparison tool.
The HomeOwners Alliance advises buyers to decline to pay a pre contract deposit – unless they're buying a new build and even then it's essential they check the contract very carefully, and be prepared to lose your deposit.
"If you're worried about losing a property and being gazumped as a result of a vendor not taking the property of the market once your offer has been accepted, unless you pay a deposit, you can take other measures to protect yourself – such as taking out homebuyer protection insurance or having a lock out agreement drawn up," says Higgins.
Sign up to our

FREE

weekly newsletter

for the latest news, advice and exclusive money saving offers