Latest newsletter
Look what you've been missing!
October 2016 Newsletter (1) -How to value a rural property | Local Authority made to listen to residents | Half price tickets to Grand Designs Live with Kevin McCloud & more…
September 2016 Newsletter (2) – Half price tickets to Grand Designs Live | Furnish your home creatively on a budget | Get your heating ready for Autumn | House Price Watch & more…
September 2016 Newsletter (1) – Feeling skint after the summer holidays? Top apps and tips to get in control | House Price Watch |Choose the right estate agent & much more…
August 2016 Newslette

r

 (2)

 – Need a more inviting outdoor space? Or simply need to fix a dripping tap? Find a tradesman, get a quote and get it done today!
August 2016 Newslett

er

 (1)

 – The simple solution to the UK's housing crisis | Beware of rising property fraud | 500,000 over 55s unable to move home | A new way to make money & more…
July 2016 Newsletter – Post-Brexit House Price Predictions | Why now is the best time to remortgage | What happens to your home when you divorce & more…
June 2016 Newsletter – Nuisance neighbours | Getting a mortgage at 55+| A homeowners guide to the referendum | Is hybrid model the way forward for estate agents & more…
May 2016 Newsletter – Homeowners' top concerns for 2016 | Why first time buyers should enjoy the Spring bounce | Sadiq Khan's housing plans for London & more…
April 2016 Newsletter – 8 ways Brexit could affect homeowners | No better time to make money from your spare room | Lifetime ISA vs Help to Buy ISA & more…
March 2016 Newsletter – Mother's Day gift inspiration | Win tickets to the Ideal Home Show | Expert advice on buying and selling | Latest property news & more…
February 2016 Newsletter – Bricks or bridesmaids this Valentines Day? | Leaseholders losing out | Stubborn energy prices | Stamp Duty Surcharge & more…
January 2016 Newsletter 

– Housing Predictions for 2016 | Flood-protecting your home | Avoiding property fraud | Valuing your home | Party Walls & more… 
………………………………………………………………………………………………
December 2015 Newsletter – Christmas Best Buys & Apps for your home, Autumn statement: what it means for homeowners & more in our December newsletter
November 2015 Newsletter – Free tickets to Ideal Home Show / House Price Watch / Find the best estate agent and more in our November newsletter…
October 2015 Newsletter – British Bake Off your kitchen / House Price Watch / Cameron's "national crusade" / Energy switch today / Future proof your mortgage & more…
September 2015 Newsletter – Summer holiday regrets / Our free energy switching service / Why now is the best time to remortgage / House Price Watch / Apps to help you buy & much more…
July 2015 Newsletter – What the budget means for homeowners / What we really think about new builds and top tips before you buy / Our 2015 HomeOwner Survey report / July's House Price Watch / A comparison of online estate agents / Advice on how much you should pay your agent / Ikea's amazing future kitchen & more… 
June 2015 Newsletter – Keep your home cool this summer / Save money while you house hunt / Home improvement trends / House Price Watch / Queen's Speech 2015 & more…
May 2015 Newsletter – What a Conservative win means for homeowners / Are you letting the right tradesmen in? / Bluebells inspired ideas for your home and more…
April 2015 Newsletter – Mansion tax or more new homes? which policies do voters want?  Not to mention all our expert advice on Help to Buy ISAs and more….
February 2015 newsletter – Don't move, improve! with advice and inspiration for your home improvement project.
December 2015 Newsletter – with Christmas gifts for your home, Autumn Statement review, expert advice and more
November 2014– with more on selling your house for less, a new RIBA building contract and more
October 2014 – We're here to help – Mortgage tips & best deals, New homes for every voter, Ideal Home Show ticket giveaway
 September 2014 – Get in shape this September. It's the new January! Top tips for sorting out your home.
June Newsletter – Whether you're buying, selling or managing your home we have advice to help you protect your hard earned cash and solve the problems keeping you awake at night. We're on your side. So get in touch at hello@hoa.org.uk to see if we can help you.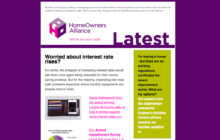 May Newsletter – Whatever your homeowning problem we are here to help – from dripping taps to financing your next move, to results of our HomeOwner Survey. PLUS your free tickets to Grand Designs Live show.
April Newsletter – Ah, the Easter holidays are almost here. But chances are you'll spend at least some of the break either planning your next house move, a home improvement project or looking for ways to cut your bills. Well we're here to help!

March Newsletter – While a vase of daffodils and the waft of freshly tossed pancakes can help your home sale this March. We've got lots of free advice to help…
February New

sletter

– This month we have the latest on house prices, mortgages, how to get builder's quotes for your big renovation project, flood protection measures for your home, advice on damp, dealing with a neighbours annoying tree and more…
January Newsletter – New year, new project. We're here to help!

December Newsletter

– the Autumn statement and our Christmas wish list.

November – This month brings you a mortgage special, with lots of our regular features too.

October – This month get your heating in order using your mobile phone, see if Help to Buy can help you, read our solution to Stamp Duty, and advice on building your own home, building in your garden and buying with a partner, check out house prices in your area and more…

September – Post holiday blues? we have news for first time buyers, those selling, moving up, tips on how to make money from your home and much more…

July – First time buyers, second steppers, mortgages, pirate sheds and karma: we've gone to town this month…

 June –  Make money by turning your home into a film set, check out the astonishing rise of stamp duty, get discounted entry to first time buyer event and much much more….

May – We have a host of new advice for the Spring surge in home buying and selling

April – In the wake of the Budget we explain how you can benefit from Help to Buy, for those of you worried about your interest-only mortgage we've got a new guide, and much, much more
March – We launch House Price Watch and our Virtual House, issue a terrifying report on interest-only mortgages and much much more
February – Guiding you through the best mortgage deals, online estate agents, our campaign to improve HS2 comp and much more
January – Happy New Year! From the Autumn Statement to our first appearance on ITV
December – our first report "The Death of a Dream" gets great national coverage
November – our first newsletter!
Sign up to our FREE newsletter

Keep up to date with all our latest advice and services

& nspb ;

Sign up! >

Ask an expert

Get advice from industry experts on your homeownership issues

Members of the HomeOwners Alliance can send in their questions and we will find an expert to give you a tailored answer, using their industry-insider experience

Ask an expert >

Let us help you…

Latest Tweets

HomeOwners Alliance
If you need help fixing your heating before winter, why not find a trustworthy home professional with @Plentific?… https://t.co/s2gZ59dmqb

27 October 2016

HomeOwners Alliance
Our team have been speaking to new member Jane about what to check when completing purchase of her #newbuild flat |… https://t.co/IllTjt5ofE

27 October 2016