How do I make my home secure?
Before going away, take a few simple precautions that will allow you to relax and enjoy yourself, safe in the knowledge that your home is safe...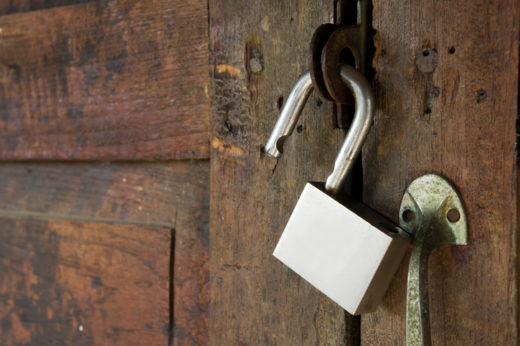 I want to leave valuables at home, can I hide them?
If you're hiding valuables, be creative. Burglars look for jewellery and laptops in the master bedroom, so they're less likely to find them if they're hidden among your children's Lego or in the cereal cupboard.
Safes can be a good way of securing family heirlooms and other valuables against theft and also fire.
How do I know if my home is at risk?
The risk of burglary changes depending on where you live. Check the crime statistics for your area
How do I make it less obvious I'm away?
Leaving the radio and lights on can make your home seem occupied. So use the timer on the radio and plug in timers for your freestanding lamps.
Consider investing in one of the many apps that now allow you to turn lights on and off, draw and open curtains and watch CCTV footage of your home from anywhere in the world.
Develop a good relationship with your neighbours. They will be able to keep an eye on the property, use your parking space and collect your post or push it through the letterbox to create the illusion that someone is home.
What kind of homes do burglars prefer?
High, overgrown hedges provide cover for intruders.  So keep shrubs low and trimmed.
Also, be extra careful if you're having building work. Burglars may be attracted by the scaffolding, providing easy access to less secure upstairs windows.
How can I secure my windows?
Check that it's not just the handle that stops a window from opening. Window locks that pull the window into the frame with a key are normally stronger.
Look for the following British Standards when choosing double glazing: BS 7950 (security performance) and BS 7412 (window performance).
Is it worth investing in burglar alarms?
Yes, as well as helping catch criminals, they can be a deterrent.
Make sure the "bell boxes" on the side of your house are visible.
A basic system should cost from £300-£600. But expect to pay around £250 a year extra for a package including maintenance and automatic police call out (the police also charges a one-off registry fee of £45).
Don't use 1234 or 0000 as your alarm code – this is the first thing an intruder will try.
Make sure your alarm works and is activated – your insurer might not pay up if it's switched off or fails to sound
 Is CCTV too extreme?
 Not necessarily, CCTV is becoming surprisingly common among private homeowners. And, as well as helping catch intruders, cameras can be a deterrent.
It's important to decide what kind of cameras you want in your home. The options include wireless, remote access, and even night vision.
But be careful, the law says your cameras can't point onto public land, or any part of someone else's property.
What should I do with keys?
Definitely don't leave them under the mat or a flower pot – this is the first place thieves will look.
And if you must leave them on the property, don't leave them in sight of the letter box – determined intruders will be able to reach them with a coat hanger.
Get a letterbox flap or, better still, a box around the letterbox that will hold your mail and prevent access.
Is insurance worth the extra cost?
It won't make your home more secure but it could bring you peace of mind.
Home contents insurance covers theft of your possessions. But make sure you are not paying more than it would cost to replace the items you are insuring.