Sponsored Post
Student mortgages explained
Though it seems unlikely, purchasing houses has become increasingly popular for students in recent years. Instead of handing their student loan over to landlords, many people have decided to buy for themselves as rent in student cities soars and the quality of accommodation decreases. We've asked Tembo money to explain all.
May 3, 2022
5 minute read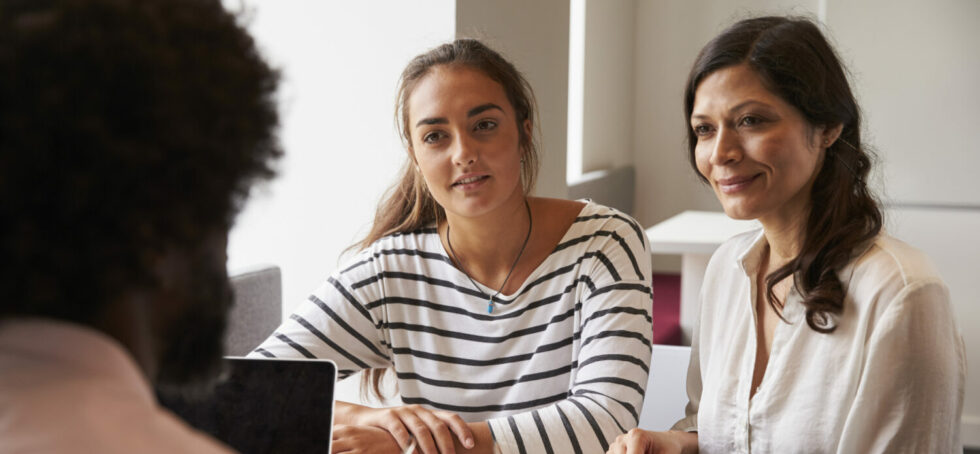 How can students get mortgages?
Most lenders will require that a buyer has at least two year's consecutive employment, and a regular income to buy a property. So how can you buy a house as a student?
There are four main routes to homeownership for students. Three options involve a parent or family member acting as a guarantor by supporting your mortgage application or supporting the purchase outright, and one relies on a student having sufficient income to buy alone – likely through a stipend.
Can I use my student loan as income?
First of all, it's important to note that a student loan can be accepted by lenders as income to support mortgage repayments. However, if the buyer does choose to purchase as a student with a standard mortgage, the lender may take into account future loan repayments into their affordability assessment which could reduce the amount they could borrow.
Can I use scholarship and stipend payments to get a mortgage?
For PhD students who receive stipend income, ie a nominal sum of money paid to cover basic costs, there are other options although lenders are more limited.
To get a standard mortgage with a stipend acting as income, you will need to provide the following documents:
A letter from the university confirming the stipend amount and enrolment
3 months worth of bank statements demonstrating your expenditure and stipend payments
Proof of your deposit
If you are applying for a mortgage with a stipend, you can also put down a secondary job to increase the amount you could borrow. If the secondary job requires you to work more than a 40-hour week, this may not be accepted by some lenders. However, some lenders will only accept a stipend as income, if it is supplemented by the additional income. This tends to work on a case by case basis, so it's best to ask your broker for more information.
The Income Boost mortgage
As students generally won't have enough income for a standard mortgage to be viable, one popular route is to use an Income Boost mortgage (otherwise known as a joint borrower sole proprietor mortgage).
An Income Boost is a way of stretching the buyer's affordability, by adding the income of a Booster (most likely a family member) to their mortgage application. This increases the amount that the buyer can borrow, meaning they can afford a more expensive mortgage.
The Booster is not added to the property deeds, so the buyer remains the sole owner. This means that the buyer will still benefit from stamp duty relief as a first-time buyer. However, both the buyer and the Booster are responsible for making the monthly repayments and repaying the mortgage in full.
The student will have to have at least a 5% deposit and must be aged 18 or over to apply. Both buyer and Booster will have to pass affordability checks to make sure the mortgage is affordable. This means, that whilst the Booster can add their salary to the mortgage application, the lender will take into account any major outgoings or credit commitments to calculate the maximum loan they can offer you. Any money the student makes from part time jobs alongside student maintenance can be accepted as income for the buyer.
Buy for uni mortgages
Buy-for-uni mortgages (basically a student mortgage) means that you can rent out the spare rooms in the property to contribute towards the monthly mortgage repayment. In these cases, the buyer has to live in the property too.
You can borrow the full amount of the purchase price, so you don't need to put down a deposit. This can be useful for students, who often don't have the opportunity to save.
However, if you do need to borrow 100% of the property price, your family members either must provide a cash deposit of at least 20%, or they must let the lender put a legal charge on their property for a fixed sum. A legal charge allows a lender to secure the money that they have lent to the buyer so that if the buyer was unable to pay the mortgage, the lender can force the family member to sell their property to cover this.
The cash deposit will be held in an interest bearing account, and it cannot be withdrawn until either the value of the mortgage falls below 80% or when the mortgage is paid back. When the student leaves university, the property can be converted into a standard residential or buy to let. This also applies to the legal charge on the guarantor's property.
Lenders that offer this type of mortgage include Vernon Building Society and Bath Building Society. It's worth noting that these mortgages typically come with a higher interest rate.
Buying a property for a student
If parents want to help their kids get on the property ladder by any means, they can simply buy their child a home using a traditional residential mortgage or buy to let.
If the parents buy their child a property whilst they are at university, they can choose to transfer the property to their child's name when they can afford to support it themselves. However, the parent may also be liable for Capital Gains Tax (CGT), so it's wise to take tax advice first. Buying a second home can also have expensive tax implications for parents. Parents will have to pay an additional 3% stamp duty on top of the standard rate if they already own a home.
Whilst the student is living at university, they can pay the parent rent, and then take over the mortgage when they are ready.
Pros of becoming a student homeowner
You'll be investing in your own future, instead of paying rent to your landlord.
You'll get on the property ladder sooner. This means you'll likely pay less each month on accommodation and you can start to benefit from the growth in house prices.
You'll be able to decorate and furnish your student accommodation, rather than having to stick to the rules laid down by your landlord.
Cons of becoming a student homeowner
If you need rent from other students to pay off the mortgage in full, you'll have to find alternative ways to fund this when the students do not live there (i.e in the summer holiday).
Taking out a 100% mortgage can be risky. If house prices fall, you can end up in negative equity (meaning the balance of your mortgage is more than the value of your home).
If you decide to go with a 100% mortgage with a buy-for-uni mortgage, you can end up with higher interest rates, which is more expensive.
At Tembo, we've helped many students get on the property ladder, either through an Income Boost or Deposit Boost. If you are interested in seeing how we could assist with your mortgage, or you are a family member keen to help out, you can create a plan here: www.tembomoney.com/register From there, you can book a 15 minute no-obligation call with a member of our team to get the ball rolling on your property purchase!
Sign up to our

FREE

weekly newsletter

for the latest news, advice and exclusive money saving offers