Sponsored Post
How to get to the front of the buyers' queue
This sellers' market shows no sign of slowing down. Borrowing is still very affordable and demand for homes still outstrips supply . So buyers will continue to have to fight to get to the front of the buyers queue. If you are on the market for a new home, here's some ideas from estate agency Strike on how to stand out from the crowd.
February 1, 2022
4 minute read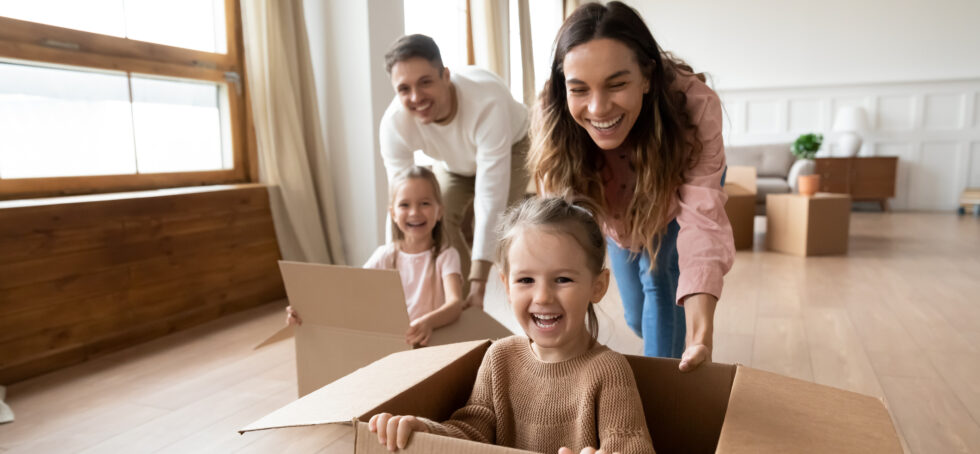 Whether you're a first time buyer or looking for something bigger, being a desirable buyer can make all the difference. Most of us aren't in a position to put in a cash offer, but there are plenty of other ways to make yourself attractive to sellers. We've asked Jonathan Magill, the UK Network Director at Strike — the estate agent who will sell your home for free — about how buyers can stand out in a seller's market and get to the front of the buyers' queue. 
Sell before you buy
Whether you're buying or selling, being chain-free can make a huge difference. Sellers want a buyer who isn't going to hold them up for the next move, so if you can sell before you buy you'll be in a far more advantageous position. That starts with getting a valuation — and you can use Strike to sell your home for free.
Even if you don't complete a sale, having offers on your current home — or even contracts exchanged — shows the seller that you're serious and ready to move and can move you up the buyers' queue. 
"Get yourself in a 'proceedable' position," Magill explains. "That means having an offer accepted on your home if you are a home mover. If sellers know you are ready to go then you are far more likely to be viewed as an attractive buyer." He said the same logic applies to chains. "If you have any way of shortening/removing your chain then this is likely to be very attractive to a seller. Longer chains equal more risk of a fall-through."
Get your finances sorted
Another way to show you're serious is to get your finances in order. Having a mortgage agreement in principle is key — in fact, some sellers won't even want buyers who don't have an AIP to view. You can get a mortgage in principle from a lender or a broker, so make sure you know where you stand. You also want to be aware of how much you're trying to borrow and make sure that the homes you're considering are priced correctly. "Consider your financial position. If you have a very high loan-to-value ratio then you are more likely to pull out if a property is down valued," Magill explains. 
And having your documents sorted in advance can help. "Anti-money laundering regulations require you to have clear evidence of where the funds for a purchase are coming from. Ensure you have all necessary evidence of this, like bank statements, available and ready." 
It also can help to work out your total moving budget (Strike has a handy cost of moving calculator). Knowing all of the costs that could come up helps you work out your real final budget, which can be helpful if you end up in a bidding war or if you potentially have to go in with sealed bids. Sometimes there can be a last minute panic where buyers start to wonder if they can stretch a little further and can't make up their mind, so having your finances in order and being confident can help. 
Don't be afraid to show you're keen
As we said, most people won't be able to be cash buyers — but there are other ways you can make yourself appealing. If you're willing to work to the seller's timeline, make that clear. If they're looking to get rid of furniture or charge extra for white goods, tell your estate agent that you're open to coming to an arrangement.
"It's a simple one but be enthusiastic and keen, especially if you meet your sellers," Magill says. "If they feel you're excited to buy then the seller(s) are more likely to believe you're committed." 
Get to know your estate agent 
If you're looking in a specific area, you may find that you get to know the agents pretty well — and that's a good thing. If you can establish a rapport with your agent and show that you're willing to work with them, they'll often relay that to the seller. They'll know you're serious about wanting to move and willing to be flexible, so you can always hope that they put in a good word for you.  
There's also a chance you can get tipped off if there's a property that would be a good fit as soon as it comes on the market — so you can be right in there with an offer. In a competitive market, sometimes being first in line can be a huge advantage. 
Ready to make a move in 2022? You may want to consider Strike and their innovative free model. All sellers want their home to sell quickly and for the best price — and the idea of saving thousands on estate agent fees is definitely an intriguing one. 
Want to find out how you can save? Find out more about Strike, from their handy app to their customer online hub and free mortgage advice, by visiting their website.
Sign up to our

FREE

weekly newsletter

for the latest news, advice and exclusive money saving offers