Sponsored Post
Can you buy a house without a mortgage?
Getting a mortgage can be tricky. And depending on your earnings it may not be enough to buy a home. So we've asked Wayhome to explain how their scheme for buying a house without a mortgage works.
February 17, 2022
4 minute read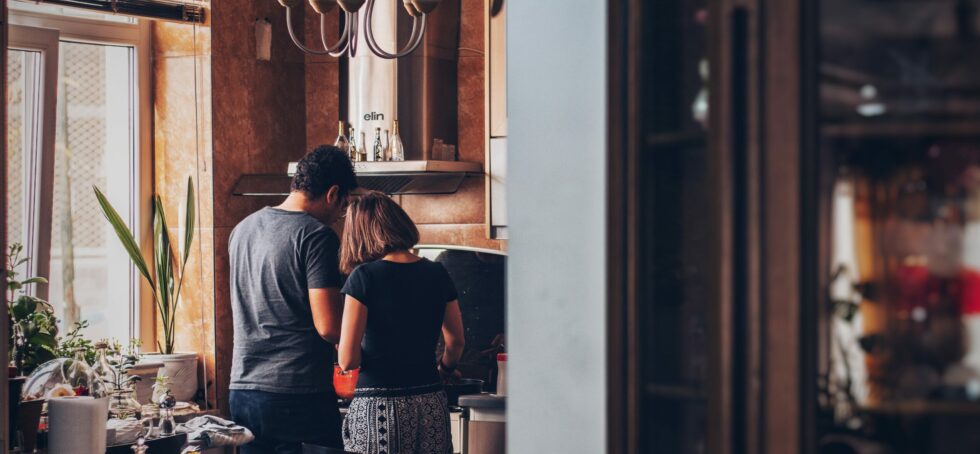 If you want to get on the property ladder, we've asked Wayhome to explain how to buy a house without a mortgage.
First, why might a mortgage not work for you?
There are a few reasons. Stand by to be shocked though…
While lots of people can comfortably rent homes worth 8, 9, even 10 times their income, high street lenders lend a lot less than that.

Shockingly, the UK average 'loan to income' ratio for first time buyers is a measly 3.5 times income!  This means going from renting to owning comes with lots of sacrifices. It might mean a home with fewer bedrooms, far away from friends and family, without a garden, and possibly in a less desirable area.

You're left with a few options:
Carry on renting, while you try to save a massive deposit;

Ask family or friends to lend or gift you the deposit you need; or

Suck it up and buy the home you can get with whatever mortgage you're able to borrow
Other reasons a mortgage might not work for you
It can be harder for those of you are self-employed. Lenders typically need more convincing for the following reasons:
Your income might be more variable

You may not have been in business for long
If you get paid in cash, it's harder for a lender to track
Covid has affected lots of smaller businesses
These factors may lead to less favourable mortgage terms for self-employed people.
So, how can you to buy a house without a mortgage?
It's quite simple really.  If you can't borrow enough money to buy the home you need, you need someone to buy it with you.  And that's exactly what Wayhome does. 
So, if you can't borrow enough money, or you're self-employed, or both, then Wayhome might be able to help.
How does Wayhome work?
You'll need a minimum 5% deposit of at least £7,500.

Wayhome pays for the remaining 95%. They also split the buying costs such as Stamp Duty, legal, and property survey fees the same way. So, if you start with 5% of the home, you'll only pay 5% of these costs upfront.
You could even end up buying a home worth up to 10 times your household income
Part buy, part rent
You own your 5% and you pay rent on Wayhome's 95%.

The rent you pay is market rate, so if the home you're buying would normally cost £1,000 per month to rent, you would only pay £950 because you own 5%, and you only pay rent on Wayhome's 95%.
You'll never pay 100% rent ever again!
Owning 100%
Over time, you can gradually buy more. Every time you buy more, you'll rent less! Wayhome wants you to buy them out, own your home in full, and eventually stop paying rent. 
It's your home
And while you're gradually buying more, you're living in a home that you actually want with pretty much all the benefits of being an owner.

You can paint the walls, get a pet, change the carpets, put up your favourite pictures and plant trees in the garden knowing you'll be around to see them grow.
More importantly, you have the security and safety of owning your own place. Nobody can ask you to leave as long as you don't break the agreements. 
Do I need a deposit to buy with Wayhome?
Yes, you'll still need a deposit because you're part buying the home. But with Wayhome the deposit is much more manageable than if you were trying to buy with a mortgage.
You'll need a deposit of between 5% and 30% of the home that you're buying.

Wayhome pays for the rest. 
How is Wayhome different from Shared Ownership schemes?
When you hear part buy, part rent, you might automatically think 'Shared Ownership schemes'.
What Wayhome is doing is very different. Here are some of the major differences:
You don't need to take a mortgage, and they charge no fees at all to buy or to staircase
Together with you, they buy homes on the open market
You can choose a home from the open market and are not restricted to expensive new builds on developments that may not be in the location you want to live in
With Wayhome you can buy more of your home from as little as £50 with no fees
There are many more differences. Wayhome wrote about them here. 
What homes are available under the scheme?
Unlike Shared Ownership where you buy a new build home from a developer, with Wayhome they buy a home together with you from the open market (so homes that you see for sale on the internet or in an estate agent).
They do have some restrictions on the type of home that you can buy with Gradual Homeownership.
Eligible properties are:
In quiet, urban areas

In good structural condition

Between £150K and £500K

Ready to move into, with no building work needed

Freehold, share of freehold, or leasehold with a 100+ year lease

1 bed to 5 bed, with nicely sized rooms
The homes should not be…
on main roads, on motorways, or next to railway lines

basement flats, flats above commercial property, or ex social housing

brand new builds
Are you looking to buy a home?
If you are, head over to wayhome.co.uk to sign up and see if they can help you buy a house without a mortgage!
Sign up to our

FREE

weekly newsletter

for the latest news, advice and exclusive money saving offers