Sponsored Post
Joint Borrower Sole Proprietor mortgage explained
While it might sound like a mouthful, a Joint Borrower Sole Proprietor mortgage - more commonly known as a JBSP - can be a simple and practical option for first-time buyers struggling to buy their first place. We've asked Tembo to tell us how these mortgages work and the pros and cons .
Post updated: May 3rd, 2022
5 minute read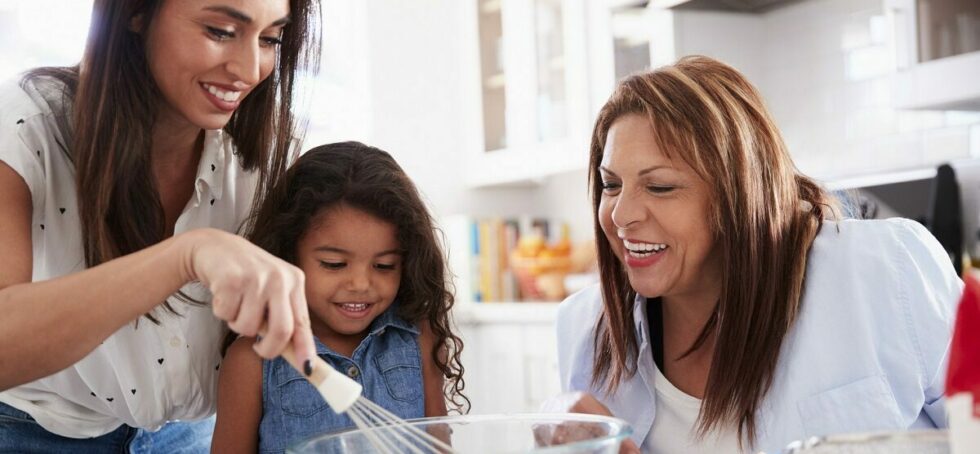 Put simply, a Joint Borrower Sole Proprietor mortgage (JBSP) is a way for a relative or close friend to apply some of their income to a buyer's mortgage application, without joining them on the deeds. This makes a JBSP perfect for lower earners or young adults who might just be starting out in their careers and struggling to meet affordability requirements. 
What is a Joint Borrower Sole Proprietor mortgage?
Applying some or all of a family member or friend's income to their mortgage application means that they are jointly liable for the mortgage debt (joint borrowers). In reality, for many families, the parents or grandparents might be waiting in the wings as a backup in case the buyer cannot make their monthly repayments. For others, they will opt to contribute to the monthly mortgage repayments. It's important to note that the joint borrower is legally responsible here, so they will be obligated to step in if there are any issues!
While the joint borrower has responsibility for the debt, they don't have any ownership of the property and won't be listed on the deeds (sole proprietor). This means that they won't have any stamp duty implications (see below). 
Tembo's Income Boost product is powered by a JBSP mortgage. See how Tembo can help you onto the property ladder.
More borrowing power with a JBSP
Lenders will typically allow a buyer to borrow between 4-5 times their household income. The lender will also take into account their current outgoings, dependents (children) and credit rating. In today's market, where the average house price is ten times average income, this leaves buyers in a tricky position. The situation is amplified in more expensive areas such as the South East and London, where wages haven't kept pace with steep house price growth. 
By adding additional income on the mortgage application, a buyer could be more likely to meet the lender's borrowing criteria, or simply be eligible to borrow a larger amount. 
Still confused? Let's break it down…
Let's say Priya earns £27,000. The maximum a lender will give her once they've looked at her outgoings, commitments and credit is £121,500. That's based on 4.5x her income. 
Priya's mum earns £60,000, and is willing to help her daughter get on the property ladder. With a JBSP mortgage, she applies her salary to the application so the income totals £87,000. The lender will then let Priya borrow £391,500. 
Now she's on the ladder, both Priya and her mum are responsible for the monthly repayments. However, as rent tends to be higher than mortgage repayments, it may be possible for Priya to pay the mortgage repayments by herself (and just have her mum as back up in case she runs into trouble).
Who is eligible for a Joint Borrower Sole Proprietor mortgage?
Anyone with reliable income and good credit could be eligible for a JBSP mortgage. But there are a few key considerations for lenders:
As a JBSP mortgage relies on the

completion of the mortgage term, the upper age limit for the oldest borrower is generally around 75-80 years old for when the mortgage term completes. So for a 25 year mortgage term, the maximum age when the mortgage starts is 50-55 years old. There are some lenders who will be flexible on this. 

Not all lenders will accept applications if the person who is supplementing your income also lives in the property. There are a handful that will consider this, though so seek expert advice.

Lenders will take into account the joint borrower's existing commitments and outgoings, so if the booster has a big mortgage outstanding themselves, or are paying off a large loan then it will reduce the amount they can contribute to the buyer's mortgage. 
What are the pros and cons of a Joint Borrower Sole Proprietor mortgage
The Pros of a JBSP mortgage
You can avoid Stamp Duty and Capital Gains
With a JBSP mortgage, only the homeowner has their name on the property deeds. This means that the other parties involved with the mortgage do not usually have to pay capital gain tax or the 3% stamp duty surcharge.
You can get cheaper mortgage deals
Instead of taking out a 95% mortgage (which comes with higher interest rates), a JBSP mortgage can help the homebuyer borrow more but keep the interest rate lower. This can unlock cheaper deals, and make repayments more manageable.
You can get on the ladder sooner
Boosting the income on a mortgage will mean that the buyer increases their affordability. This could mean they are able to buy a property sooner, and with less deposit.
It's a stepping stone to independence
A JBSP is intended to be a temporary support for buyers as they are getting onto the property ladder. When the buyer's circumstances change (i.e. they get a salary increase), the joint borrowers could come off the mortgage.
The Cons of a JBSP mortgage
All borrowers will need to pass a Credit Check
All borrowers on the mortgage application will need to pass a credit check. If the joint borrower is overcommitted with their borrowings and outgoings (for example their own mortgage repayments are too high versus income), they may not be eligible for a JBSP mortgage.
There can be some Credit Risk
All of those on a JBSP mortgage application are 'jointly and severally liable' for the monthly mortgage payments. If no one pays the monthly mortgage payments, this will affect the credit history of all those named on the mortgage application, and could lead to repossession (in the worst case scenario).
Those on the mortgage don't have ownership
All those on the mortgage application will be liable for repaying the mortgage. However, even if parents (or grandparents) put their names down on the mortgage application, they will not have any legal ownership of the home.
The age of the joint borrowers will impact eligibility
At the moment, the upper age limit for when a JBSP mortgage needs to be repaid is 75 years old, with a few lenders extending to 80 years in certain cases. If the mortgage is to be repaid over 25 years, that means the joint borrower needs to be 50-55 or younger.
A first step to independence
A JBSP doesn't have to be a long term arrangement. Think of a JBSP mortgage as a stepping stone to total financial independence. In a few years if the buyer's circumstances have changed, say they've had a promotion, then they can remortgage and remove the booster from their mortgage. Simple!
Tembo's Income Boost is powered by a JBSP mortgage, and they have access to over 20 lenders to help you find the right fit. Create a personalised plan in under 5 minutes to see how Tembo can help you onto the property ladder. If your parents would prefer to contribute to your deposit, Tembo can also advise on a Deposit Boost mortgage. This unlocks money from your family member's existing property and uses that cash to either top up your deposit or create one from scratch.
Sign up to our

FREE

weekly newsletter

for the latest news, advice and exclusive money saving offers