Sponsored Post
Can I build a granny annex in my garden?
A granny annex is a great way to create additional space for a growing family or to keep your elderly relatives close. We have asked granny annex providers Norwegian Log to talk us through the benefits.
Post updated: February 23rd, 2022
4 minute read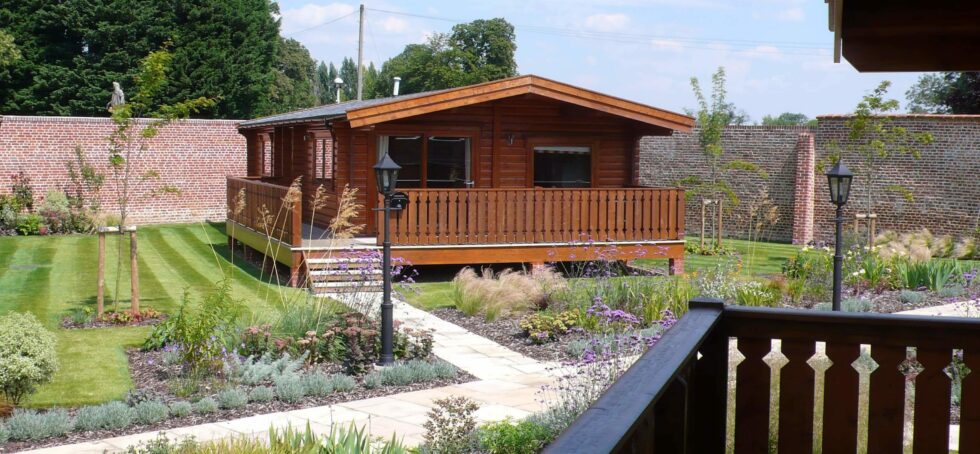 What is a granny annex?
Traditionally speaking, a granny annex is a building erected in someone's garden to keep their elders close. But nowadays, granny annexes can be a practical self-contained accommodation for parents, children, and extended family to live within reach. One of the many positive aspects of building an annex for a family member is that, in most cases, you will be exempt from needing Planning Permission (see below).
Granny annexes are not just for the elderly but can also be a way to help a son or daughter get on the housing ladder. Here at Norweigan Log Co we offer a variety of permanent, liveable solutions to keep family members close without disrupting their privacy or independence.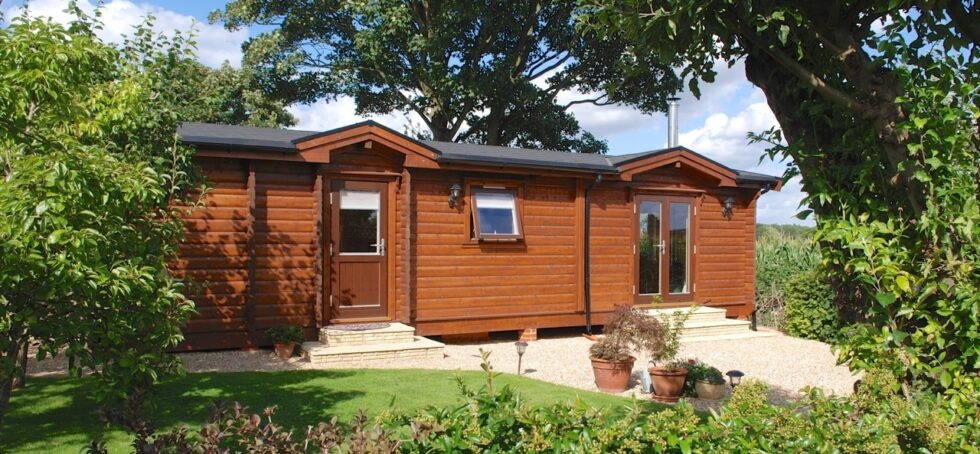 Building an annex in your garden is also a great alternative to retirement or care homes. According to Norweigan Log's Director Nick Forrester, "in 2021 the average annual fee for a room in a care home in the Southeast was £44,000, and for those needing nursing care, £50,700. Five years basic care costs would amount to £220,000, rising to over £253,000 for a more intensive package".
Steve Melcher and his wife Mandy came across Norwegian Log while looking for a modern log annex to replace the old mobile home so that their son Adam and his wife Vicky could be closer to them. Their new three-bedroom home has a contemporary kitchen with dining space, large living room, family bathroom and a dressing room. The couple wanted a solution that could help them in their older years, allowing them to be closer to their family. They said "we will have support on our doorstep and won't have to worry about moving or nursing homes." Steve continues, "I was approaching 70 and I thought, this just seemed like a sensible thing to do".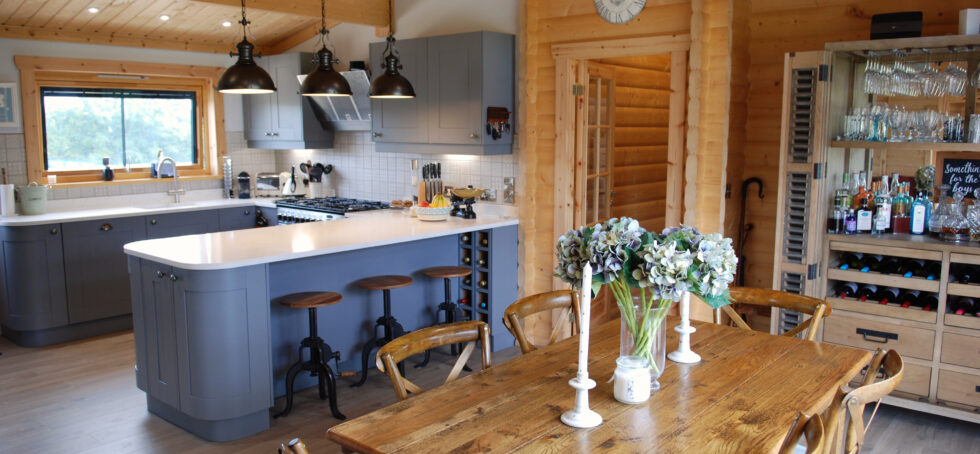 Do I need planning permission for a granny annex?
Based on how and where you plan to build your granny annex there will be different requirements for Planning Permission, so it's always best to seek professional advice and check with your local planning office.
As a general guide though, if you can answer "yes" to both questions below, you won't need Planning Permission:
Does the annex meet the legal definition of a mobile home in the Caravan Act? (All Norwegian Log Homes do – see below).
Will the granny annex remain ancillary to the house – not legally separated for sale or rental to a non-family member?
Norwegian Log can help you obtain a Lawful Development Certificate that will confirm you don't need Planning Permission to build your granny annex if you meet the criteria above.
So, if your granny annex is classed as a mobile home under the Caravan Act (which is not just about caravans, but effectively the definition of a mobile home in general), you won't need to obtain planning permission.
Norwegian Log's team of experts is happy to provide support with obtaining a Lawful Development Certificate from your Council and, if needed, guide you through the application for Planning Permission.
Do I have to pay VAT and Council Tax on a granny annex?
One of the main advantages of using transportable homes as granny annexes is that there's no VAT to pay. However curtains, blinds and white goods are not exempt. If the annex is being used by a dependent relative, it is typically exempt from Council Tax – otherwise, up to 50% Council Tax is payable.
How much does a granny annex cost?
With prices starting at just £46,655 and finance available, Norwegian Log's granny annexes can be a valuable, future-proof investment for the whole family.
Thanks to the many concessions available for granny annexes – if used by a dependant family member – the initial costs will soon be paid off when you consider the savings made on VAT, Council Tax and possible care costs.
What types of granny annex are available?
Granny annexes come in all sorts of styles and dimensions, with options ranging from practical one-bedrooms to spacious four-bedrooms. Here are just some of our granny annex options and prices.
Starting from £41,995 (price accurate as to August 2021), the Kelso granny annex is a cosy one-bedroom log home with a double bedroom, bathroom, and lounge with kitchenette for a total of 29m².
Built in a traditional Scandinavian style, this annex features French doors leading onto two decking areas and an interlocking log construction that creates strong, draught-free homes which stay cosy in the Winter and cool in the Summer, perfect for energy optimisation.
Starting from £117,875 (price accurate as to August 2021), the biggest granny annex available at Norwegian Log is the Cabrian a four bedroom log home Cambrian, a four bedroom log home offering a generous living area with four large double bedrooms and an en-suite off the master bedroom.
Fully transportable and therefore caravan act compliant, the Cambrian is built with the same traditional Norwegian interlocking log technology, offering efficient insulation that will result in cheaper running costs throughout the year.
With minimal maintenance required thanks to their immensely strong and durable construction, granny annexes are a great solution for relatives who want to live closer to home without losing their independence. Plus the paperwork required to make this happen isn't that complicated after all.
Visit the Norweigan Log Co for more information.
Sign up to our

FREE

weekly newsletter

for the latest news, advice and exclusive money saving offers