Sponsored Post
How much will your Christmas lights cost you this year?
We know it's still November! But before you know it you'll be standing in a shop wondering if you need more tree lights. But which ones should you opt for? We've asked Hometree how to choose energy saving christmas lights and other ways to save money on energy bills this winter.
November 21, 2020
2 minute read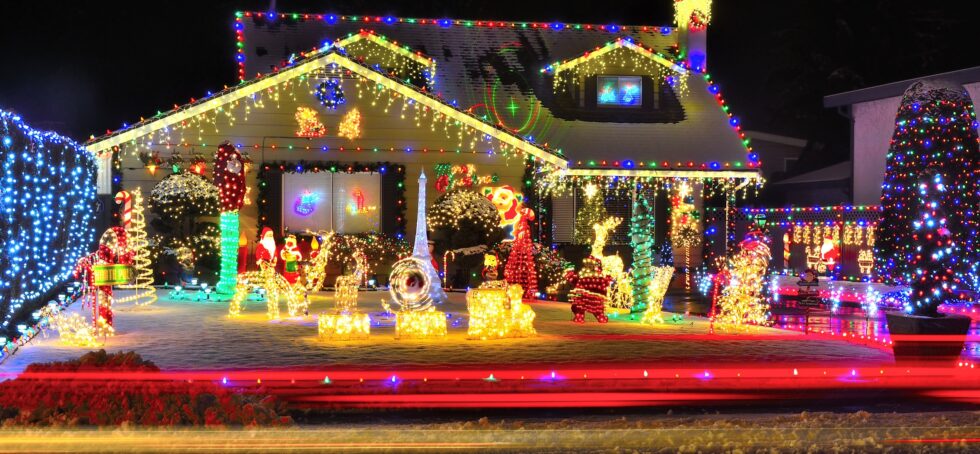 If you're still using the same Christmas tree lights every year in an effort to avoid buying new ones, it may actually be costing you more than you think…
A Costly Christmas Tree
Incandescent light bulbs are often found on Christmas lights and use more electricity than LED ones.
They also don't last as long as LED fairy lights. Incandescent bulbs usually only give you around 1,000 hours of festive glow, compared with LED bulbs, which last around 25,000 hours.
OK, so  fairy lights are unlikely to break the bank. But choosing energy saving Christmas lights does mean you'll be doing your bit for the environment.
Research from Hometree found that it costs 83% more using incandescent bulbs instead of LED for your tree and other Christmas lights to decorate your home. The cost works out on average at £9.82 more for house light decorations and £3.11 more for Christmas tree lights over the month of December.
Use timers!
Most of us are out at work all day. Using a timer makes sure you limit the number of hours your Christmas lights are on. So when you inevitably fall asleep on the sofa in front of Love Actually this Christmas, you know the lights will sort themselves out.
Likewise, if you need to boost your home heating with a heater, be aware that a single electric heater left on for 6 hours a day over December could be costing you over £30. An efficient central heating system, with radiators you can switch off in rooms you aren't using, will always be more cost effective.
Boiler service
While your LED energy saving christmas lights will help the environment, as we said they won't make a huge difference to your wallet. One thing that can break the bank though is your boiler.
Your boiler and central heating makes up approximately 60% of your energy bills. Therefore, making sure that your radiators and boiler are in good working order is important to not only make sure they're performing efficiently, but also to prevent a nasty mid-winter breakdown.  
Check out HomeTree, a national home care company providing heating, boiler and home care packages for homeowners across the UK. They believe that customers should get better, cheaper home care plans and never be subjected to poor customer service and price hikes. Rapid fix times mean that they provide 90% of call outs on the same day and have full UK Nationwide coverage. A 24/7 helpline and callouts results in 95% of their calls being answered within a minute. Statistically, they have more engineers per customer than any other provider. 
Sign up to our

FREE

weekly newsletter

for the latest news, advice and exclusive money saving offers