Could fraudsters steal your home from under your nose?
Is it really possible for fraudsters to steal your home? Alarmingly, the answer is yes – and you might not even know they're doing it.
Post updated: November 25th, 2021
4 minute read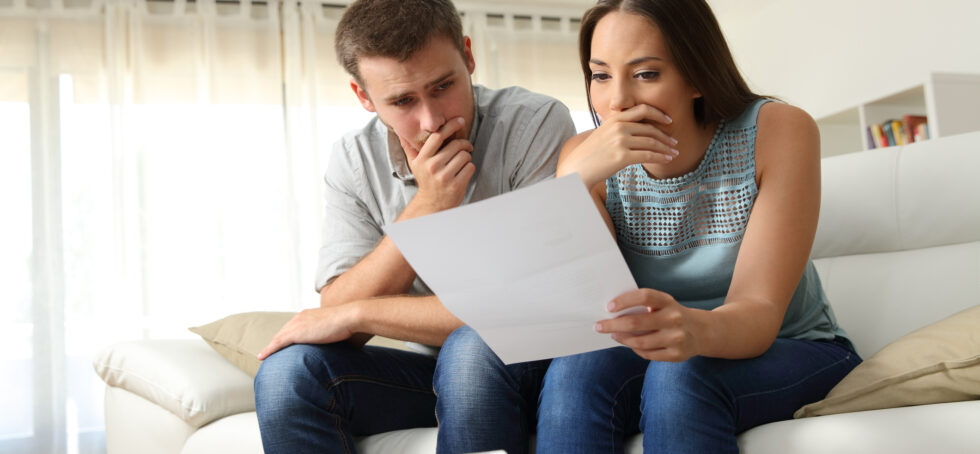 Is it really possible for fraudsters to steal your home? Alarmingly, the answer is yes. And even more shockingly, you might not even know they've done it until it's too late.
With so-called property title fraud, scammers obtain the title of your property – usually by stealing your identity. They then change ownership on your property title from your name to theirs. They will then typically take out loans secured against the property or even sell it.
And while it's not new, it's on the rise.
Last year the Land Registry paid out a total of £3.5 million in compensation for fraud. However, the Land Registry say that fraudulent transactions appear to be relatively rare, accounting for 0.001 per cent of applications for compensation.
Compare Conveyancing Quotes
Get instant quotes from regulated and reviewed conveyancing solicitors that cover your area
Get conveyancing quotes
'Fraudsters stole my £850,000 home'
The Daily Mail reported of a terrifying case in 2019 of Angela Ellis-Jones who owns a four-bed house in South London worth £850,000.
After returning from a three-week trip she found her letterbox taped up and a metal post-box fixed to her front door. Fearing someone was trying to steal her identity she called police although they didn't send anyone to investigate.
Then two months later she received a letter from the Land Registry. It was entitled 'Completion of Registration' and stated that her property now belonged to someone else.
More recently, in November 2021, the Reverend Mike Hall returned from an extended work trip to find his property of 30 years had been stolen by fraudsters and sold for £131,000 to a new owner. The first he knew of the transaction was when neighbours called saying someone was in the house. When he arrived, his front door key wouldn't work and a stranger answered the front door.
How can property title fraud happen?
In Angela's case, she instantly contacted the Land Registry, who told her a solicitor had verified a woman as her when she applied to transfer the property.
An application to register the transfer was sent to the Land Registry. And notice of the application was sent to Angela three days later giving her three weeks to respond. However, she never received it – so the Land Registry approved the fraudster's application. 
In Mike's case, a duplicate driving license and bank account were set up in his name and used to sell the house. When the house was sold to the new owner by the person impersonating Mr Hall, the property title at the land registry was updated making them the new legal owner.
How do you get your property back?
Despite Angela being a victim of crime it was not straight-forward to resolve.
In the first instance, the Land Registry saw it as a civil matter. And rather shockingly, it said the 'current registered proprietor', the fraudster, would need to be asked if they objected to Angela's name going back on the register.
She was also warned that if the scammer had objected, they would have had to negotiate who rightfully owned the house. It could even have ended up at the Lands Tribunal.
In Angela's case there was no objection and she was told the house was hers again a few months later.
Mike had a similar experience. Initially he was told by police it was a civil matter, but after some push back and media involvement they started to investigate the case as fraud. A man has since been arrested.
Commenting on Mike's case, the Land Registry said: "We work with professional conveyancers, such as solicitors, and rely on them and the checks that they make to spot fraudulent attempts to impersonate property owners. Despite our efforts, every year we do register a very small number of fraudulent transactions."
Am I at risk of land registry fraud?
If you own or are in the process of buying a home you could potentially be targeted, but some homeowners are more at risk than others. You are more at risk of land registry fraud if:
it is left empty
it is rented out
you live overseas
it does not have a mortgage against it
your identity has been stolen
it is not registered with the Land Registry
How can I protect my property from land registry fraud?
Firstly, check your property is registered with the Land Registry. Properties most likely to be unregistered are those that haven't been mortgaged or sold since 1990. You can check the register for just £3. If the information on the register is incorrect, you must let the Land Registry know.
Then, to protect against property fraud, make sure you sign up to the Land Registry Property Alert service.
Alerts are sent to you via email when official searches and applications are received against the property you want monitored.
It won't automatically block any changes to the register but it will tell you what is happening so you can take appropriate action if necessary.
You can monitor up to ten properties at one time free of charge, so it's good for landlords too.
And more than one person can monitor a property at the same time. This is useful if you and your siblings are looking after a property for parents in care.
Extra steps
You can safeguard your property even further by applying to put a restriction on title deeds of your property.
This prevents the Land Registry from registering a sale or mortgage on your property unless a conveyancer or solicitor certifies the application was made by you.
You can apply for a restriction if you live in the property but you have to pay a fee of £40. If you don't live in the property but own it privately, it is free.
Sign up to our

FREE

weekly newsletter

for the latest news, advice and exclusive money saving offers