Want a 15% pay rise? Switch your mortgage
In this week's mortgage round up, finance journalist Ruth Jackson looks at how switching your mortgage could boost your income by 15%, how much opting for a 40-year mortgage actually costs you and changes to help mortgage prisoners.
March 27, 2019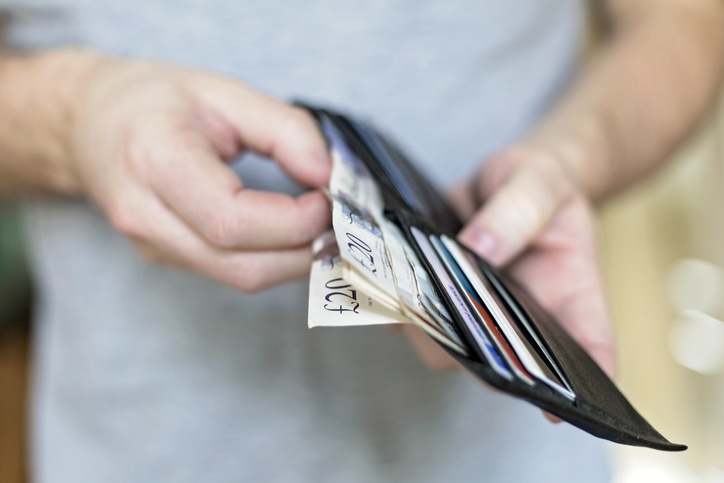 Save £4,500 a year
We all would be happy to receive a 15% pay rise. But, few of us are brave enough to ask our employer if we can have an extra £4,500 a year. However, you don't need to work longer hours, suck up to your boss or go to every single team-building exercise to increase your income.
Research by online broker Trussle has revealed that remortgaging could save you £4,500 a year. That's the equivalent of a 15% pay rise for someone earning the average UK salary.
Almost two million homeowners have lapsed onto their mortgage lender's standard variable rate (SVR). That's the high interest rate you get moved onto when your introductory deal (your fixed, tracker or discounted rate) comes to an end. So switching to a market-leading low-interest deal could save an average £4,500 a year.
"Home owners are on average more than twice as likely to switch energy provider than their mortgage, despite average savings being more than 20 times higher," says Dilpreet Bhagrath, mortgage expert at Trussle.
"The perception that mortgage switching is a pain is an outdated one. Technology now means you have more options other than booking an appointment with your bank, spending hours talking to an advisor on the phone and filling in paperwork."
Rise of the 40-year mortgage
In other news, more and more people are opting to take on their mortgage for longer in order to reduce their monthly repayments.
Over half of all mortgages can now be taken on a 40-year mortgage term, up from 36% five years ago.
It used to be the norm to take out your mortgage on a 25-year term, but research by Moneyfacts has found that 51% of mortgages now have a repayment term of up to 40 years.
A long mortgage term means that your monthly repayments will be lower as you have far longer to pay off what you've borrowed. But that isn't necessarily a good thing.
"The additional interest that accumulates over an extended mortgage term could be considerable," says Darren Cook, finance expert at Moneyfacts.co.uk.
For example, a £200,000 repayment mortgage at a rate of 2.5% over 25 years means a monthly repayment of £897.23 and you'll pay £69,169 in interest over the 25 years.
The same mortgage taken over a 40-year term would cut your monthly repayments to £659.56, but the total interest you'll pay soars to £116,588.
A longer mortgage term isn't the only way you can cut your bills. Find out seven ways to cut your monthly mortgage repayments.
Lifeline for mortgage prisoners
Thousands of 'mortgage prisoners' are set to be released thanks to a change in the rules. The Financial Conduct Authority (FCA) has proposed relaxing affordability rules for people stuck on high interest-rate mortgages.
Since 2014, lenders have carried our rigid affordability tests on mortgage applicants. This includes testing whether you could afford your mortgage repayments if interest rates were much higher. It has led to people becoming mortgage prisoners because they can't pass the affordability tests in order to remortgage.
You could have signed up to a low interest rate pre-2014 only to find when your deal ran out you couldn't remortgage because you can't pass the new affordability rules. It means you are left stuck on your lender's high interest standard variable rate. Which, as we mention above, means you could be paying around £4,500 more a year than someone on the best deal.
The FCA has now said lenders ought to take a 'proportionate' stance to borrowers who have kept up with their mortgage repayments for a year and are simply looking to lower their interest rate, not borrow more.
"These changes should make it easier for customers to get a more affordable mortgage," Christopher Woolard, FCA director of strategy and competition told the BBC.
It is thought the change could help 150,000 people trapped on their lender's standard variable rate.
Today's best mortgage deals
Click below to see more best buys. Speak to London and Country for fee-fee expert mortgage advice on 0800 073 2326.
Sign up to our

FREE

weekly newsletter

for the latest news, advice and exclusive money saving offers
Sign up to our

FREE

weekly newsletter

for the latest news, advice and exclusive money saving offers