April 1 is National Price Hike Day
April Fool's Day may be a joke, but something far more serious is happening on 1 April this year. Here's what you can do to protect your hard earned cash.
March 28, 2019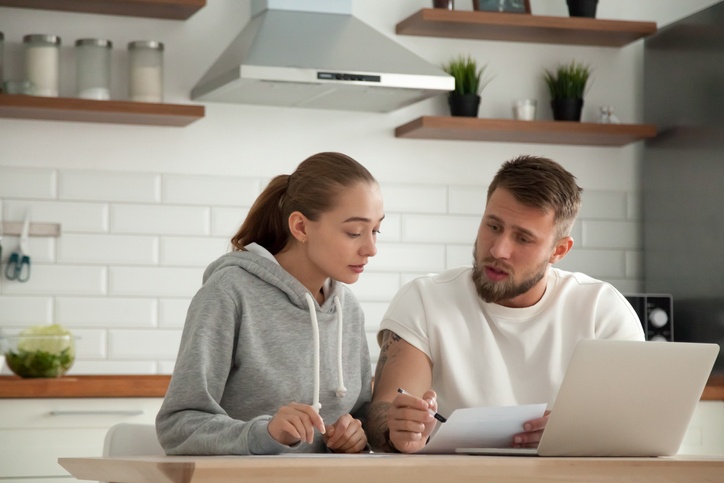 The phrase 'pinch and a punch for the first of the month' takes on a whole new meaning on 1 April as utility firms pinch money from your wallet and your household bills get punchy.
A whole host of household bills are set to rise at the same time. Here's what you need to know, and how you can combat the price rises.
Council Tax up 5.1%
Council tax bills are set to rise by an average 5% from 1 April. That will add around £80 to your annual bills.
There are a number of things you can do to cut your council tax bills. There are numerous discounts available so check to see if you are eligible. For example, if you are the only 'liable adult' living in your home you can apply for a 25% discount on your council tax bills. Find a full list of who classes as a 'liable adult'.
Some properties are exempt from council tax completely including homes solely occupied by full-time students and if your home is empty because you have gone into care. Also, if you are conducting major building works on your home you may not have to pay council tax while the work is underway.
Energy bills spring up
The weather may be warming up but that doesn't necessarily mean your heating bills are going to fall. Every single major energy provider is putting up their prices on 1 April by at least 10%.
That means price hikes at SSE, E.On, British Gas, EDF Energy, Npower and Scottish Power. Plus, many smaller providers will increase their prices too. The rise means the average household will see their energy bills rise by £117 a year.
"From April we could be witnessing 11 million households paying a collective £1.29 billion more for their energy bills, which seems ludicrous," says Sally Jacques, head of energy at weflip.
The good news is your bills don't have to go up. Energy firms are increasing their standard variable price tariffs. That's the price you pay if you aren't on a special deal. So, shop around and sign up for the best deal and you could save hundreds of pounds.
Figures from comparison site uSwitch show that the cheapest deal available at the moment is £300 cheaper than the Big Six standard variable rates.
Broadband and TV bills head sky high
If you are a Sky customer prepare yourself for a shock when your April bill arrives. The firm is putting up the average bill for broadband and TV customers by 5.1%. It means an average rise of £42 a year, but if could be a lot more than that if you pay for additional channels or entertainment packages as prices are rising on plenty of the extras too.
The good news is because the Sky price hike is above inflation it triggers a rule that allows customers to leave penalty-free. So, this is a great time to shop around to see if you could get a better deal on your broadband and TV package.
Water rises
Water bills are also set to increase in April rising by 2% a year. It will mean the average annual water and sewerage bill will be £415.
You can take control of your water bill, and potentially reduce it, by installing a water meter. Get one and you'll only pay for the water you use. So, reduce your water consumption and you'll cut your bills.
BUT, a water meter isn't guaranteed to cut your bills. Large families may be safer avoiding a meter and paying the rates set by the water firm. As a general rule, if there are more bedrooms than people in your household having a meter will work out cheaper than rates.
Read more about how to reduce your water bills.
All in all, this raft of price rises could add over £100 a year to household bills. So, make sure you fight back and spend an hour or two shopping around for the best deals on all your bills.
Sign up to our

FREE

weekly newsletter

for the latest news, advice and exclusive money saving offers
Sign up to our

FREE

weekly newsletter

for the latest news, advice and exclusive money saving offers