Rightmove and Zoopla Aren't the Only Places to Advertise Your Property…Think Facebook!
Your property is on Rightmove and Zoopla. But what about Facebook? We invite online estate agents Sellmyhome to tell us about how they are adding Facebook to their marketing strategy to advertise your property
June 8, 2017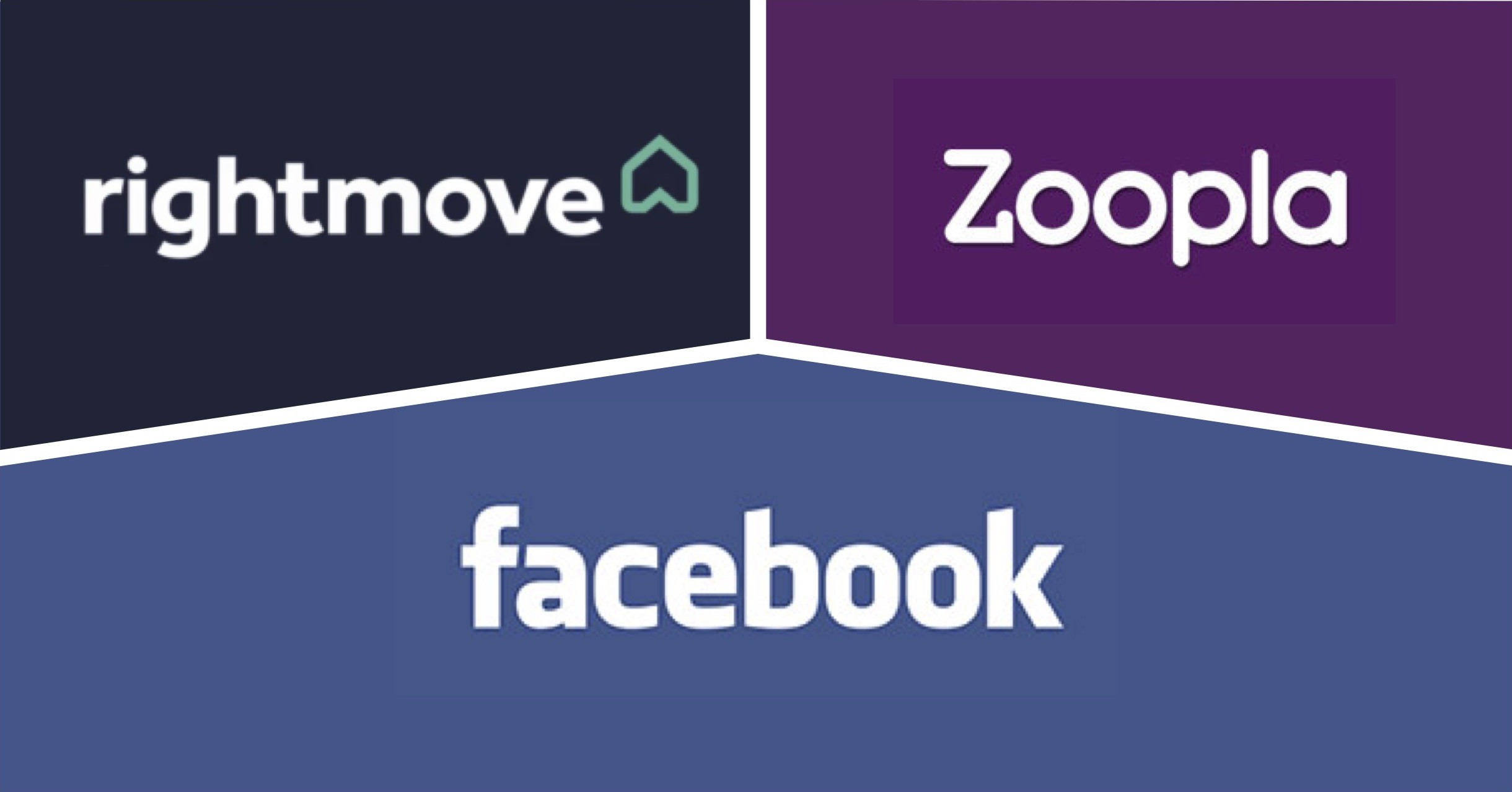 Rightmove and Zoopla are without a doubt the two largest property portals in the UK. They both empower users to make informed decisions around properties, selling or renting.  Let's take Zoopla as an example, they now attract over 40 million visits per month to their website – for a home seller like you, this is good news, isn't it?
But do you just want to stop there? When every single estate agency is putting their properties on Rightmove and Zoopla – and we're talking about millions of properties here – what else could you do to ensure that YOUR property stands out amongst the crowd and is noticed by even more potential buyers? Social media is the answer.
Nowadays, even a President tweets daily on how (not) to run a country. Billions of people immerse themselves in the social media parade on an hourly basis, and here's your cue.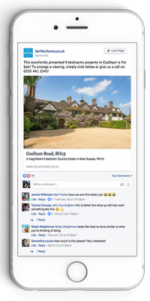 Sellmyhome.co.uk is using an innovative social media advertising tool called Home Booster to help their customers reach potential buyers who are relevant and interested, but aren't actively searching.
Here's how it works:
Find your potential buyers, proactively.
We monitor users on our website who are looking at your property via Rightmove and Zoopla. With the Home Booster intelligent algorithms, analysing tens of millions of data points every day, we are able to create a profile consistent with that of your most likely buyer. This profile is then fed into Facebook. Remember, in the UK alone there are about 1 billion visits to Facebook per month. We don't sit and wait for buyers to view the listing and get in touch. We find them, proactively.
Throw your property on Facebook…
And hope something sticks? No, that's not how we do it. With Home Booster, we promote your property to an average of 5,000 potential buyers, bringing 14x more visitors to your property on our website. More interest means more leads, more enquiries, more viewings, and most importantly, more offers. For the first time, you can promote your property on Facebook to people who we know are in the market right now for a property just like yours.
Be amazed by the results!
With the Home Booster, properties which have been on the market for some time have seen offers coming in the very next day from buyers who have seen the Home Booster advert on Facebook. This intelligent, targeted promotion of your property leads to higher sale prices and/ or faster sales cycles. Vendors who have used it are all pleasantly surprised by the attention their properties received.
The world is a fast-changing place with new technology transforming every single aspect of our life. Sellmyhome, the best rated online estate agent in the UK, is committed to revolutionising the property industry with its continual innovation and uttermost care for its customers. Get a FREE valuation of your property today and experience stress-free selling!

Sign up to our

FREE

weekly newsletter

for the latest news, advice and exclusive money saving offers
Let us help you…